Under the right conditions, generosity received can grow into generosity returned. A special wine that will soon debut in New Orleans shows that sometimes generosity can even thrive in the face of calamity.
Last year, the Napa Valley winery Lagniappe Peak introduced its Wolf Pack Cuvee, a red wine that gives some green back to the Loyola University scholarship fund.
Winery founders Debb and Bob Almeida said at the time of the initial release that they hoped it would be the first of many vintages directed at their alma mater. They could not have foreseen the deadly wildfires that continue to rage across their California community.
But even as part of their own winery was turned to ash by the October fires, Lagniappe Peak is keeping its promise to Loyola.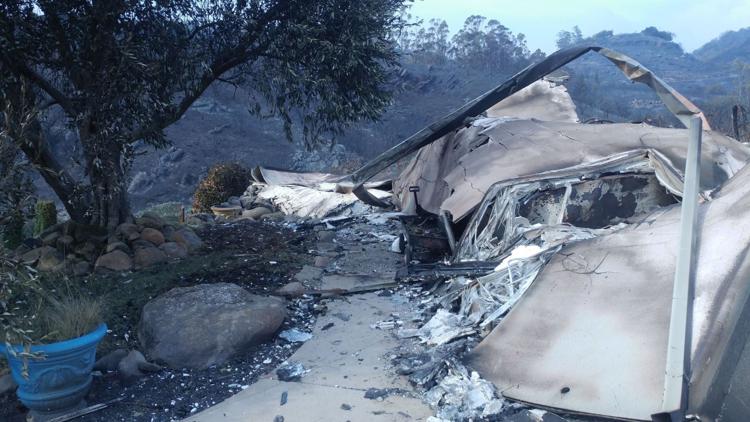 The Almeidas are returning to New Orleans in November to introduce a new Wolf Pack Chardonnay. Proceeds from sales of the wine, and matching contributions from the couple, benefit the school's scholarship fund.
"The whole concept was that we had been blessed by anonymous donors early in our lives," said Bob Almeida, who attended Loyola on an academic scholarship. "It's the idea of paying things forward. Since the fires started, our whole community here has seen such unbelievable support. So if anything it reinforces why we're doing this."
A New York native and the son of immigrants, Bob Almeida came to New Orleans in 1968 to begin college. He met his future wife at Loyola and ever since has credited the university with both an education that opened doors and values he's drawn on throughout his life.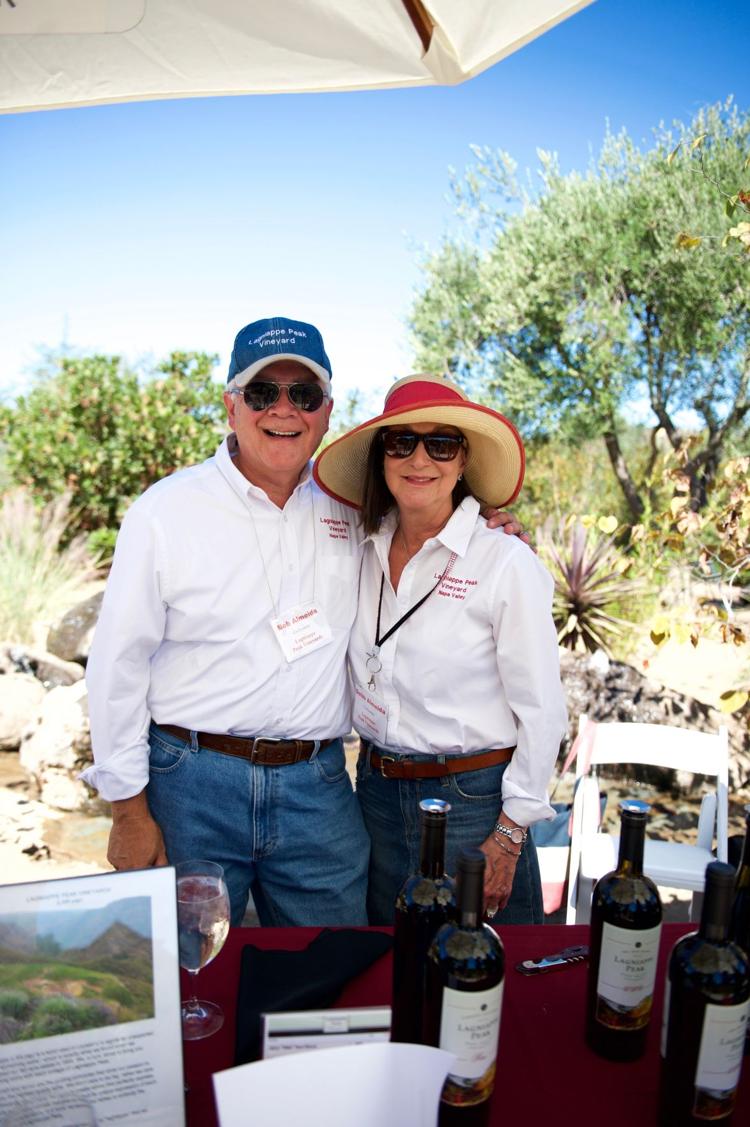 After retiring from a career in finance, he and his wife started Lagniappe Peak in 2007. The winery's name is an obvious Louisiana reference. Others are worked deeper into the brand.
The winery's cabernet sauvignon is called Pere, after Debb Almeida's grandfather, Charles J. Jung, who was the comptroller of the Roosevelt Hotel for many years and later became financial officer for the New Orleans Country Club.
Lagniappe Peak is a boutique winery, and the Wolf Pack wines are small-run productions. About a third of its vineyards were burned, along with a number of buildings. Still, the Almeidas are already planning future Wolf Pack wines.
The Almeidas will officially launch Wolf Pack Chardonnay at a dinner Nov. 9 at the New Orleans Opera Guild Home, in conjunction with the Ralph Brennan Restaurant Group. Tickets are $120, and they're available through eventbrite.com. 
The wine is slated to join the lists at restaurants in the Ralph Brennan and Dickie Brennan & Co. restaurant groups and at Commander's Palace. The wine is also available through the winery's web site lagniappepeak.com.
After Hurricane Harvey, it was no surprise that restaurants here in New Orleans quickly got involved in local efforts to help, from gathering …
The teams that convene at Hogs for the Cause each spring cook for a festival crowd and raise money for families battling pediatric brain cance…
New Orleans was under a heat advisory last Friday when Wade Buquoi, Carlos Pipper and a few of their pals got the idea to head to Liuzza's Res…