You won't see the names of famous New Orleans restaurants on the food booths around Lafayette Square this Saturday (Sept. 9). But if you know anything about outdoor Louisiana cooking, competitive culinary bravado and firehouse food culture, you'll probably recognize the spirit.
Saturday is the inaugural Brotherhood Bash, a party with live music, drinks and 10 cook-off teams comprised of firefighters, police and emergency medical personnel from across southeast Louisiana. The teams will take part in the first-ever Battle of the Badges Cook-Off and the public is invited to taste their creations.
Brotherhood Bash will function as an after-party for the New Orleans 9/11 Memorial Stair Climb, which is part of a circuit of similar events across the country held in honor of the first responders killed during the 2001 terrorist attack in New York.
Starting Saturday morning, first responders will climb the stairs of the high-rise 400 Poydras Tower, repeating its 32 floors to reach the 110 stories representing the New York World Trade Center towers. It's an act of remembrance and a fundraiser for the families of local first responders. Registration for the climb is closed for this year.
While the climb goes on, just around the corner in Lafayette Square, other team members will be cooking.
Neil Navarro, the Jefferson Parish firefighter coordinating the event, said Brotherhood Bash is a way to open the day's activities to more people and tap an important part of the culture of his calling — namely, cooking.
"We live in the firehouse a third of our lives, and we have to eat," Navarro said. "It's something that's been passed down. The more veteran guys teach the green guys. They bring in their mother's recipes. They have their own dishes. We all eat together and it's part of the bond we develop. I'm grateful for it, because we eat very well."
Brotherhood Bash is free and open to the public. Attendees can make donations on site and sample the cook-off teams' creations.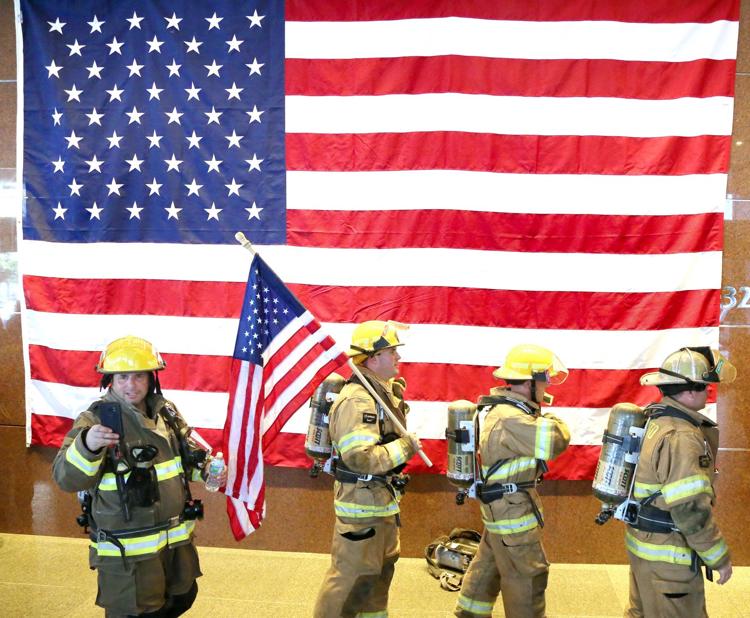 There's already been a bit of interdepartmental trash talk about the food competition, so the stakes are rising. Teams will compete for trophies and a championship belt forged from, among other things, fire hose.
Look for jambalaya and pastalaya, po-boys, gumbo, shrimp pasta, court-bouillon and sauce piquante. With teams comprised of first responders from around the metro area, up river to St. John and St. George and down into bayou country to Thibodaux, the flavors should be diverse and deep.
"We can cook and we want to give back. It's part of who we are," Navarro said.
More food will be for sale from Restaurant de Familles in Crown Point and from NOLA Catering, along with drink booths.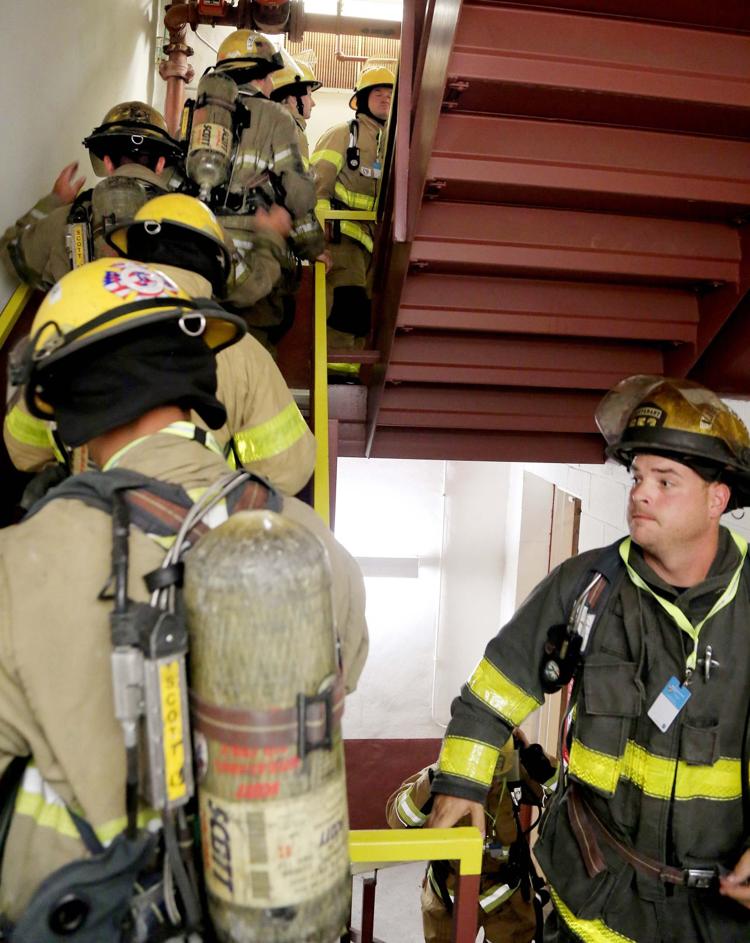 The 9/11 Memorial Stair Climb itself is grueling and solemn. Climbers, who wear full turnout gear (coats, helmets, etc.), each bear the name of a first responder killed on 9/11. The climb is punctuated with moments of silence synced to the times when each of the two towers in New York were struck.
More than 400 first responders will make the climb this year, with teams from around the state joined by others from across the country. Afterwards, Brotherhood Bash is intended to give them all a taste of Louisiana hospitality.
"We really wanted to show them what our community is about, what New Orleans does when we have a festival and comes together," Navarro said.
Though it's starting modestly in its first year, Navarro said he hopes Brotherhood Bash can grow with more supporters and teams.
"I've never felt more honored than being part of something like this," Navarro said. "It's about keeping our commitment alive to never forget, keeping that promise we made 16 years ago."
Money raised from the stair climb goes to a fund supporting families of Louisiana first responders who have died in the line of duty. Money from the Brotherhood Bash will support first responders impacted by Hurricane Harvey.
Brotherhood Bash and Battle of the Badges Cook Off
Lafayette Square, downtown New Orleans
Noon-7 p.m. Sept. 9
Free admission; entertainment includes DJ Captain Charles, Fleurtations and Groovy 7.
Between the marching bands and the cheering crowds, the last thing anyone could hear on a Ma…
Christmas season is a busy time for the grand Creole restaurants of the French Quarter, wher…
There's gumbo in the pot whenever the Tremé restaurant Li'l Dizzy's Café is open, and that i…