You can't really count on the calendar to tell you when seasons change in New Orleans. Balmy and temperate one day, you know we can still plunge right back into humidity the next. 
But there are other cues that let us know where we stand. The sun is setting sooner, and the shadows stretch longer. There's the thunder of high school marching bands practicing in the streets and talk of the Saints playoff odds.
And then, there's something inside you, rumblings that come from a different part of the belly. These are cravings triggered by time of year, the cycle of harvests, the impending holidays and local habit.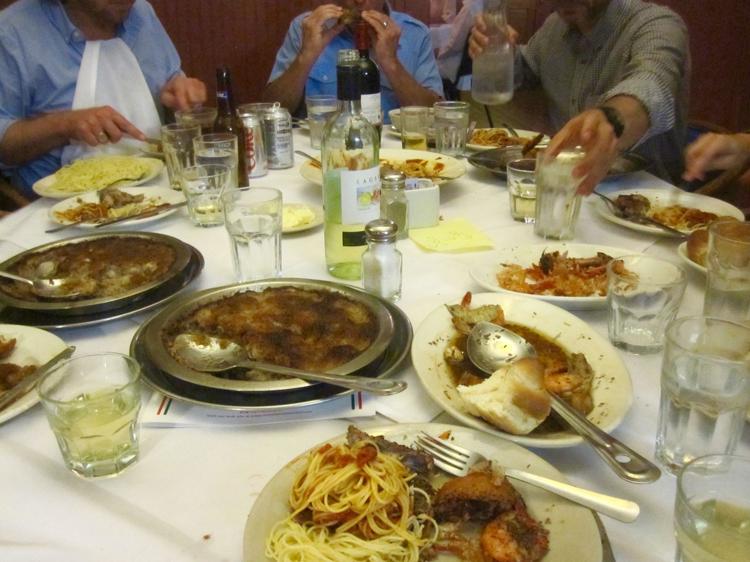 Instead of a fresh Creole tomato salad, we're after tomato gravy ladled over spaghetti or braciole at a Creole-Italian joint. Pass the bread, scrape the platters. 
If you're a hunter, or happen to hang with some, fall stirs suggestions of local game on the way. With freezers laden after successful outings, friends get generous with their just-bagged provisions. Venison sausage starts turning up on backyard grills, and those duck gumbos can't be far behind. Increasingly, flavors inspired by Louisiana hunting camp cooking show up on restaurant menus, too, suitably gussied up for the city. See the duck poppers at Borgne and the fried backstrap with fries at Sac-a-Lait for two upscale, downtown examples. 
Oysters make people happy. It goes beyond satisfying an appetite or even a craving. It's som…
Craving something cold and raw as the weather cools might seem out of sync. But not when that means Gulf oysters. It's the season, and the associations are undeniable. The taste of their salty chill is as welcome as a cold front. A front-row seat to your favorite oyster bar is in order. 
Some cravings aren't for flavors but for settings. The urge to eat outdoors in New Orleans isn't just a whim. After our long, hot summer, it can feel like an obligation. You're compelled to comply with the limited opportunity. Can you feel guilt from denying your own pleasure? In this case, yes. It's just part of the complicated cultural life of our city. The good news is that options for dining or even just a drink out in the open air have really opened up lately.
The natural order of outdoor dining and drinking in this town was once as familiar as a post…
At our farmers markets and better grocery stores, the season registers in a greater bounty of crops and more excited chatter over them. As more local food comes off the farms, there's a lot more to talk about with the farmers and purveyors and more inclination to linger and catch up there in the marketplace.
And then there's pumpkin. You can't talk about fall flavors these days without bringing up pumpkin, which is spun into everything from beer to muffins in search of an autumn marketing angle. It can all feel pretty far from the pumpkin patch.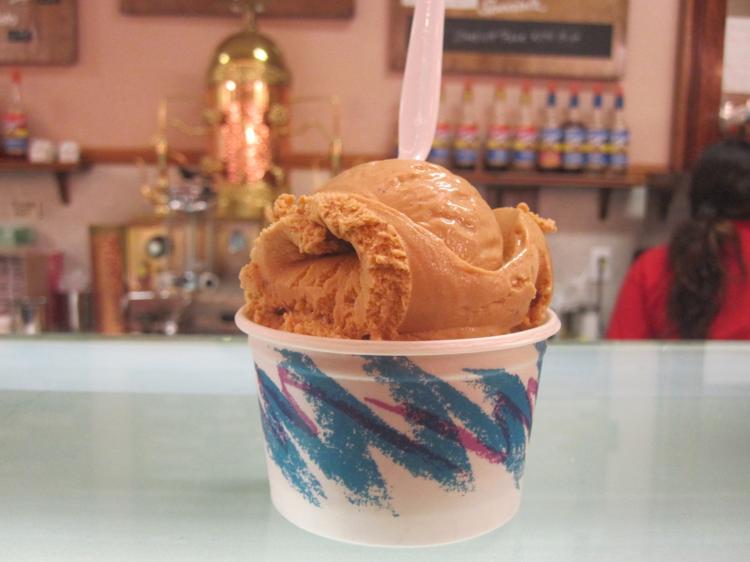 But at least one local example always resonates for me. That's the pumpkin gelato that makes its annual appearance at Angelo Brocato's, the city's century-old Italian ice cream parlor. So what if it's a frozen dessert? That makes it a good hedge against New Orleans weather, anyway.
This is the time of year when cravings can catch you off guard. So if you find yourself licking gumbo roux from your spoon while also wiping the sweat from your brow, just consider it a warm-up round for winter. Even when true sweater weather feels like a distant fantasy, in New Orleans you know you can count on your cravings.
Dining in New Orleans always has been big, but these days, it's been growing and changing li…