We left Red's Chinese stuffed from fried chicken crusted with chiles and peanuts, ginger-spiked noodles and a brassy-hued soup of mustard greens and oversized wontons, not to mention a few tequila cocktails and a shot of rice wine brandy. We clearly needed nothing else to eat, nor necessarily another drink. But still we continued, making a short diagonal jog just across the St. Claude Avenue neutral ground to visit Junction, a bar with a serious burger specialty between its 40 draft beers.
It was curiosity, not hunger or thirst, that led us on. Both Red's Chinese and Junction opened in December, both taking over the low-slung ground floors of former groceries and both giving a year-end boost to the ranks of a burgeoning restaurant row.
In all, a half dozen new eateries opened in 2014 on St. Claude Avenue, where galleries and stores have also set up shop lately. They join other restaurants that opened here in the past few years as redevelopment has gained momentum in the neighborhoods bordering this historic but long-woebegone commercial stretch.
There's more on the food front along St. Claude Avenue, which in recent years has seen additions from Saint Coffee and the coffee shop/art gallery Byrdie's; the retail shop and wine bar Faubourg Wines, which hosts pop-ups and serves build-your-own cheese and charcuterie plates; the bakery Shake Sugary, which is great for breakfast pastries and pies; and Meltdown, a shop for gourmet popsicles (which keeps sporadic hours in the winter).
Below, we offer a look at the restaurants (or bars with good food) that have opened on St. Claude Avenue in the past few years. All are inexpensive and very casual, with counter service and no reservations. For this tour we follow the course of the river, heading down St. Claude Avenue from Elysian Fields:
2227 St. Claude Ave., 504-265-8855
Chef Matt Ribachonek opened Kukhnya ("kitchen" in Russian) in 2012 inside the music club Siberia, serving the crowd at shows and those who now make a point to come before the music starts for a taste of his "Slavic soul food." That takes the form of buttered egg noodles, potato-filled pierogi, claret-colored borscht and "polboys," or po-boys refashioned with kielbasa or asparagus. The setting is rock 'n' roll but the cooking is homey comfort food incarnate, and a recent renovation adding a dining room in the back makes it all more accessible.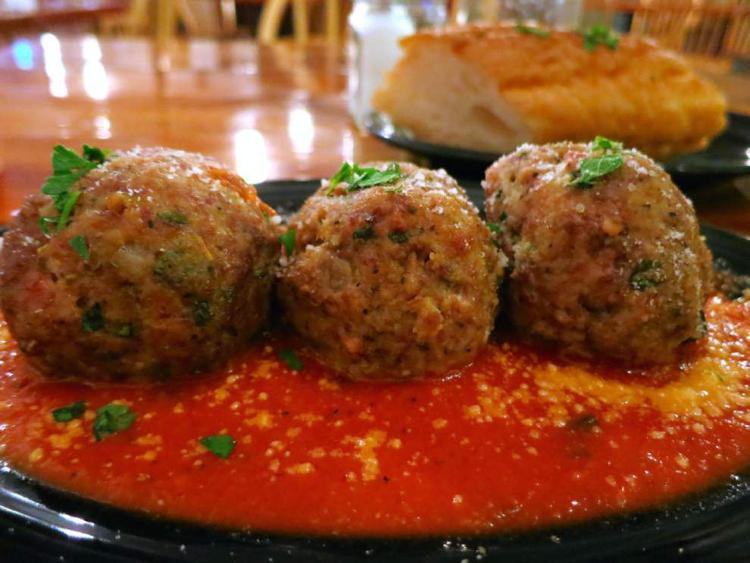 2258 St. Claude Ave., 504-267-6108
Most of the new additions on the avenue are highly specialized, and Arabella Casa di Pasta is no exception, offering a build-your-own pasta prospect with a variety of sauces and house-made noodles. The Bolognese is richly imbued with pork, the black pepper fettuccine brings its own bite and the meatballs are mixed with andouille for a distinctive texture and smoky flavor. There's a full bar and a dessert station in back for cannoli.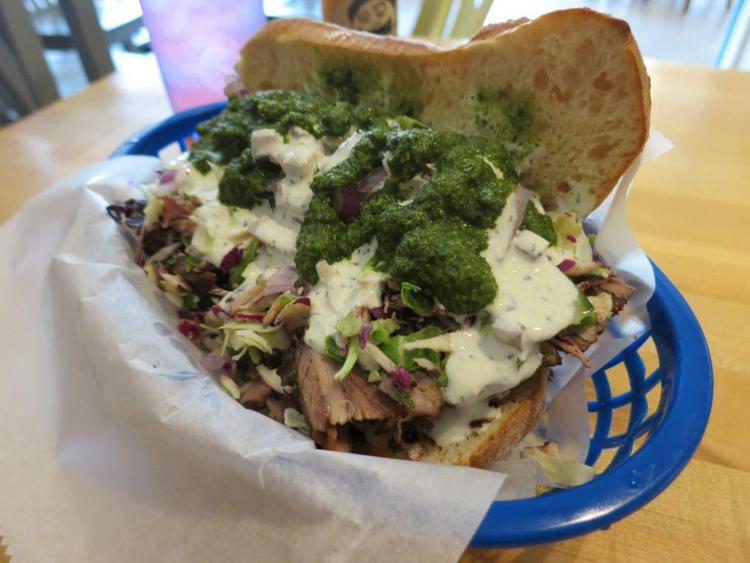 2315 St. Claude Ave., 504-383-4328
The name spells out the specialty here, but don't expect the familiar local Middle Eastern restaurant template. At this Kebab, falafel, gyro and chicken doner (a pressed loaf of rotisserie meat) are stacked on burly, crusty-capped rolls baked in house and similar to ciabatta, then lavishly dressed with pickled vegetables and tzatziki, aioli or the garlicky, herbal-green sauce called skhug. Fries, hummus and a few daily specials complete a menu that's tiny but full of memorable flavors. Since opening last spring, the shop has added beer, wine and mixed drinks.
2372 St. Claude Ave., 504-371-5074
Turkish is spoken around the opened kitchen at this café, started in 2011 by longtime local restaurateur Fatma Aydin, and traditional Turkish flavors guide the menu. Dolmas (stuffed grape leafs), baba ghanoush and hummus dips start things off; gyro or falafel sandwiches and cheese-capped hunks of layered meat and vegetable moussaka hold down the middle; honeyed squares of baklava are the familiar finale.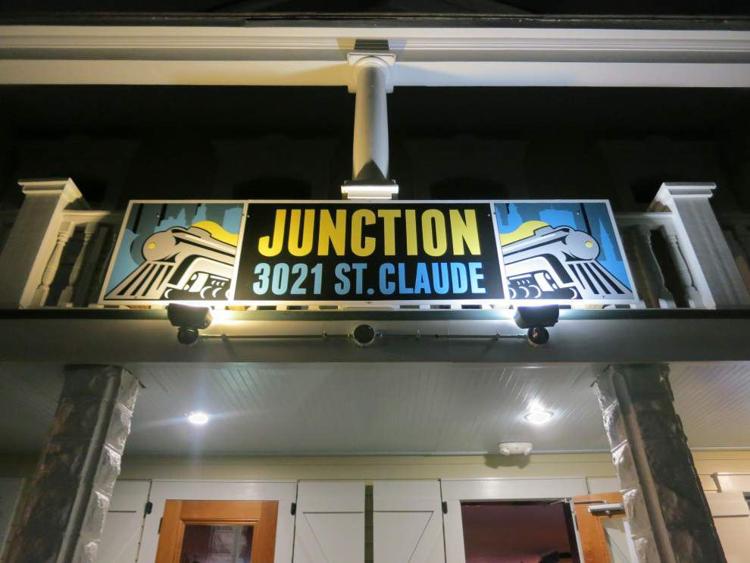 3021 St. Claude Ave., 504-272-0205
This bar (21 and older please) is run by the Monaghan family of Molly's at the Market, and Lloyd Miller, the longtime manager of that French Quarter stalwart. This explains for the appearance of Molly's signature frozen Irish coffee at Junction. The Monaghans also have a cattle ranch just upriver in St. Amant, and that accounts for the provenance of the grass-fed beef used for burgers on the tavern menu. These burgers are mid-sized and succulent without being too greasy, served without fuss from the bar alongside fries and wings.
Kayla's Restaurant
3036 St. Claude Ave., 504-949-3477
On this roster of new New Orleans restaurants, Kayla's stands out by serving New Orleans standards of po-boys and plate lunches, like grilled pork chops smothered and sweet barbecue sauce. The menu is short, the restaurant setting is as bare-bones as it gets and the prices are cheap, with most items about $6.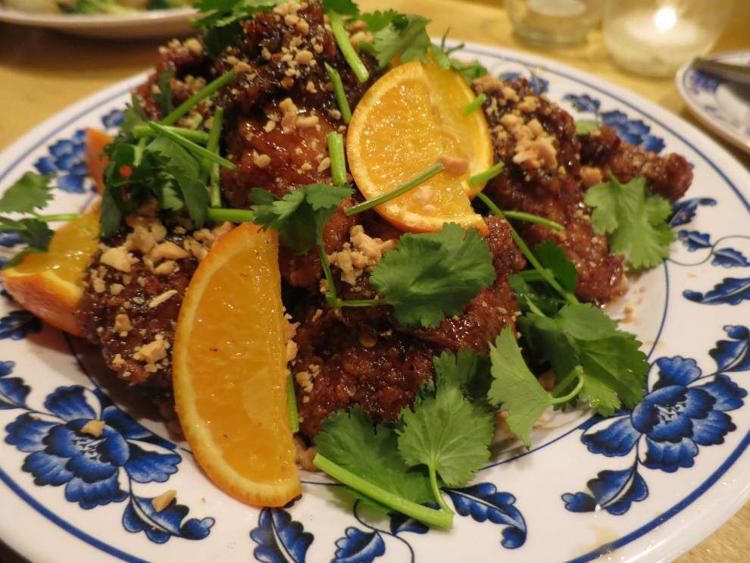 3048 St. Claude Ave., 504-304-6030
The reputation of Red's Chinese may have preceded it. Chef Tobias Womack worked at Mission Chinese Food in New York under Danny Bowein, who has is acclaimed for an unconventional approach to regional Chinese cooking. The influence is clear enough at Red's, and since our city has only a small circuit of traditional Chinese menus to begin with, the new trajectories taken by Womack's kitchen might seem to arrive from left field. But if you're game for silken noodles, hearty broth, fiery peppercorns and a cucumber dish that manages to balance both tahini and fermented chile paste, you'll want to buckle in for the ride.
3054 St. Claude Ave., 504-942-2047
Long before the Bywater's current status as a dining destination, the original Sugar Park lured those craving a New York-style pie to its original location inside a neighborhood bar (now called J&J's Sports Lounge). The pizzeria reopened in 2011 inside this St. Claude Avenue shotgun, with the same oversized, exuberantly greasy pies and sidelines in burgers, frites, and pasta.
4017 St Claude Ave., 504-218-5651
It has the dimensions of a coffee shop, but the kitchen here turns out a surprisingly versatile, reliably inventive menu that is always changing and vegan-friendly, if not exclusively meatless. Beef tongue was layered on a round of flatbread recently, though perhaps more representative of the house style was a salad of crunchy, flavorful rainbow chard, fried cauliflower and tofu chunks coated in a tangy-hot Buffalo sauce. Prices are cheap and it's BYOB.
Follow Ian McNulty on Twitter @IanMcNultyNOLA.