Our great neighborhood restaurants have menus that are approachable and familiar but are still full of back stories, quirks and distinguishing character.
These restaurants usually aren't as big as their reputations would suggest, and within their confines, they're busy to the point of bustling, full of that unedited ebullience that New Orleans people bring to the casual table.
They are local fixtures with longevity measured in decades or even generations.
Station 6 is just over a year old, but this booming Bucktown eatery lines up on all those other counts. It is a modern Louisiana seafood house, set in a lakefront neighborhood that's synonymous with the old-fashioned kind. You could call it chef-led, but across the menu, you still see more affection for the local catch than a particular chef's signature.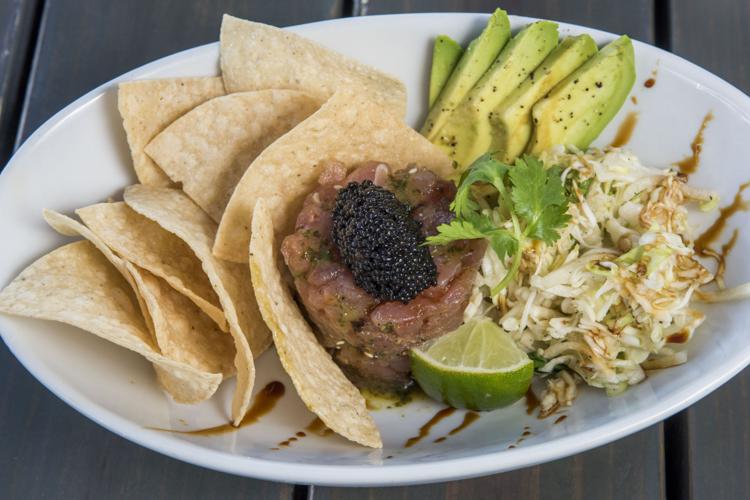 You'll probably start with an iced tray of raw oysters, especially as this season progress. But instead of taking apart a stack of onion rings, here you're constructing "tuna crackers" from make-your-own platters of pristine raw fish, crunchy jicama and salty/spicy choupique caviar on corn chips. Instead of stuffed flounder, a marquee entree is a meaty, crisp-edged, well-peppered flank of American red snapper over crawfish maque choux, with the corn cut in irregular rows right off the cob.
The patio looks more like a poolside lounge than a fishing camp, and there's a serious wine list running alongside the rum punch and draft beer. But this is still a restaurant that proudly serves cheesy crabmeat casserole and turns buttermilk drops into bread pudding, which tastes like a bag of buttermilk drops compressed, spiced and baked to a craggy crust.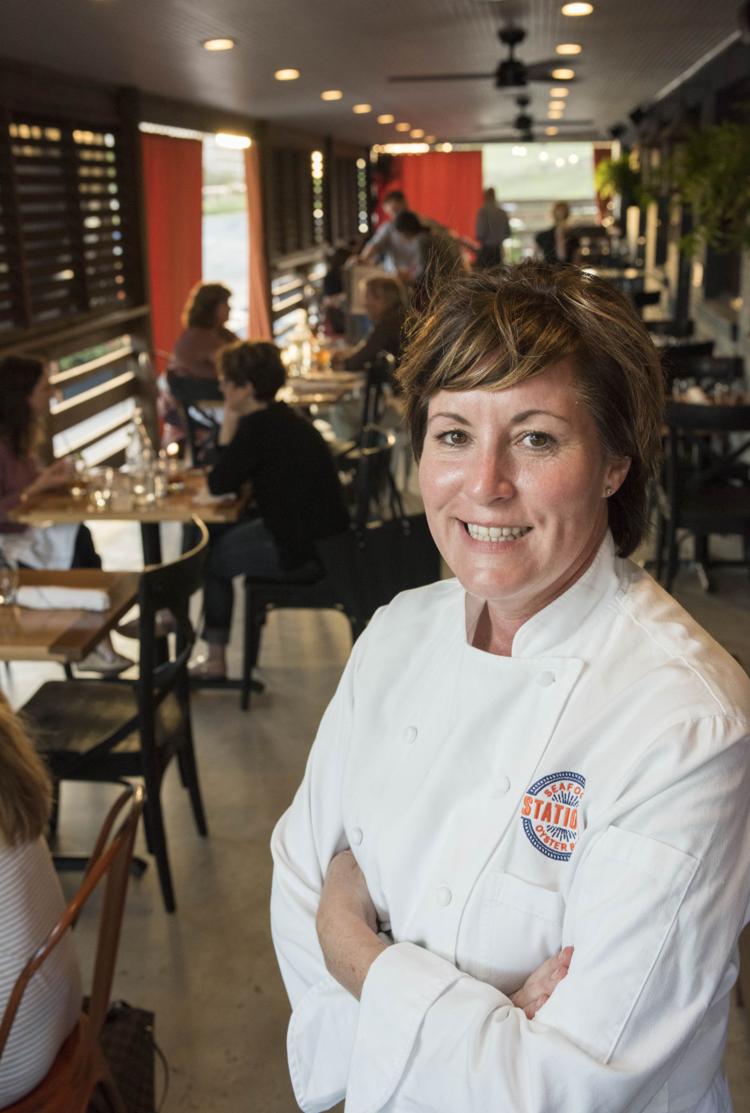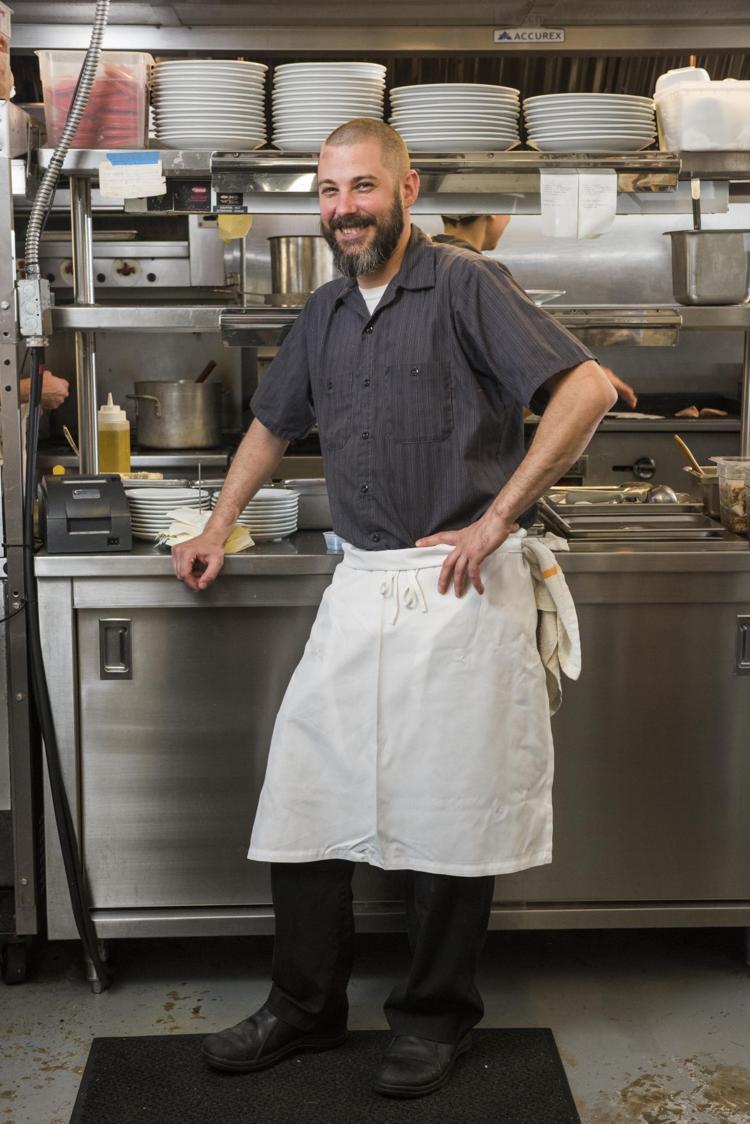 It was clear Station 6 would be different when it opened last fall. What the past year has revealed is how well its approach would fit in here, sliding into the same role as the weeknight neighborhood spot. But this restaurant didn't just drop out of nowhere.
Station 6 is run by the chef-spouses Alison Vega-Knoll and Drew Knoll. The New Orleans natives had been away for a while, running restaurants in the Caribbean. But they built their reputation here — he as a chef de cuisine in Emeril Lagasse's company, she as founder of Vega Tapas Café (which, several owners later, recently closed). Jeremy Latimer, a chef with a long history working with Knoll, runs the kitchen.
That kitchen's strength is not just fielding original dishes but also in doing the local standards justice.
To that point, Station 6 joins the short list of restaurants where you can taste blackened fish as it was intended. There's multilayered spice, more aromatic than hot, a whiff of campfire smokiness and, on the puppy drum I last tried, a texture that breaks apart into moist chunks under the pressure of a fork.
The seared pompano is crusted with toasted cashews and gleaming with an earthy curried brown butter. It's like a more worldly relative to trout almondine, and it has roots back to a recipe Vega developed years ago at Vega Tapas Café.
The best use of boiling oil here is not bubbling in the fryer but rather snapping in little iron skillets that bring the sizzling garlic shrimp to the table. Parmesan melts into lacy webs over the shrimp, and the oil picks up flavors of garlic, capers and lemon as it cools into a spoonable sauce (you'll want more bread, so just ask for it at the start).
There are sandwiches but not po-boys. Still, the "sloppy Drew" pushes the same buttons as roast beef debris.
The resolve to mix things up doesn't always land keepers. The cracked crab stew is essentially an extra, extra large gumbo, pitched as an entree but portioned for a family. It's big, but you've had better. Eventually I wanted to start ladling it out to share around the table rather than keep plunging back for more of the same.
And on this menu's all-star list of local seafood, salmon seems an odd choice for the fish tacos. In any case, the tacos lack zing, something the corn and black bean salsa couldn't remedy. A juicier salsa, or maybe some lime crema, could punch them up.
If a few dishes and the occasional special feel out of place, that might be because the sense of place here is so strong and specific. That has resonated. Playing to a local clientele far from the usual tourist routes, Station 6 already has developed a close following.
That popularity has demonstrated at least one more dynamic we know from the older neighborhood joints. Make your restaurant taste like New Orleans, and New Orleans will keep coming back.
105 Old Hammond Highway, Bucktown, (504) 345-2936
Lunch and dinner Tuesday-Sunday, brunch Sunday
Prices: Appetizers $6-$12; entrees $18.50-$29
The renovation that turned a stately 19th-century residence into the modern Uptown restauran…
There are restaurants where experiencing the upper reaches of contemporary cuisine can feel …
Can a restaurant based on fusion also be authentic? After eating at Maypop more or less cons…