La Casita always felt like an appropriate name for the tiny Mexican restaurant on Julia Street. In confines not much bigger than a taco truck, this "little house" packed them in with a casual cantina menu and a popular happy hour until it closed last spring.
Now, the restaurateur behind La Casita has opened El Patio Mexican Kitchen & Tequila Garden in the same neighborhood, and its name seems to fit as well.
The centerpiece of El Patio is a long patio lined with cactus, lounge furniture and brick under strings of lights.
El Patio officially opens Friday (Dec. 15) at 845 Carondelet St., just two blocks away from La Casita's former home. It is exponentially larger, with room for about 200 across its dining room and patio.
The new restaurant also aims for a more elevated cuisine. On the El Patio menu, you can still get tacos and dips though the focus is upscale entrees and a much-expanded range of small plates.
"It broke my heart to close La Casita, but here we can do things we never could over there," said John Michael Wade, founder of La Casita and proprietor of El Patio.
Still, some vestiges from La Casita are central to El Patio, and that starts with the happy hour. It brings the same deals as La Casita, daily from 3 to 6:30 p.m. and it also repeats afterhours with a second edition from 10 p.m. to midnight.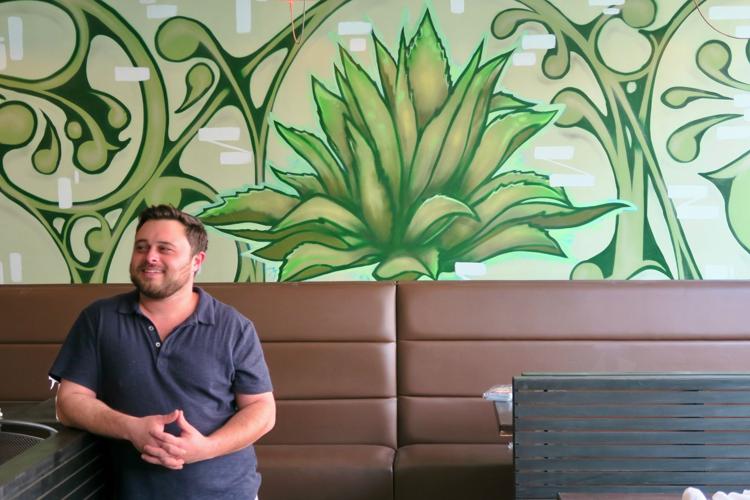 In 2016 Wade opened a second, much larger La Casita across town on Oak Street, and this Uptown restaurant remains unchanged. In May, when the original Julia Street location closed, Wade said he planned to reopen elsewhere in the neighborhood.
The location he found has opened new possibilities for the menu. The kitchen is led by Justin Bruhl, who cooked previously at Maypop and Compere Lapin.
Next to a few La Casita holdovers (namely the queso dip), his menu has duck meatballs with peanut mole, chorizo verde boudin balls, pig ear chicharones and an avocado dip imbued with smoked fish and poblano aioli.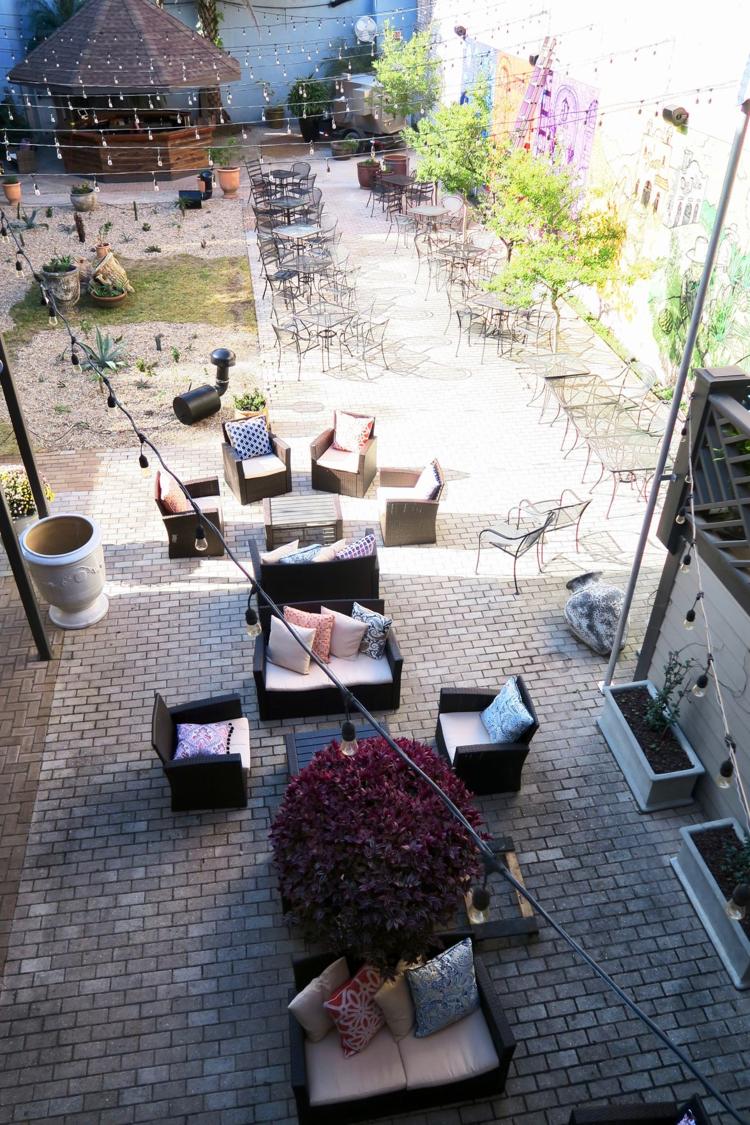 Tequila and lime go into the broth for steamed mussels. Grilled pork belly is plated next to masa dumplings (chocohoyotes) filled with trotters. Toasted chili granola finishes the squash and corn salad. On the taco list, the standard al pastor pork is joined by grilled octopus, lamb barbacoa and fried mushroom tacos. For dessert, churros are the building blocks for horchata ice cream sandwiches.
El Patio serves the same menu throughout the restaurant. But while the dining room is full service, on the patio customers order at the bar. It's a more casual format aimed at accommodating groups, where people may drop in or depart on their own checks.
The new El Patio is on block of the Warehouse District now surrounded by new construction and redevelopment projects. The address was once called Indulge Island Grill, an odd hybrid of pool club/conference center/pirate-themed tavern (the pool has since been filled in).
The second floor here has a banquet room and covered terrace for private dinners, company happy hours and other functions, which should be ready in January.
El Patio is the second large outdoor bar and eatery to open in the neighborhood this month. Flamingo A-Go-Go debuted three blocks away with a whimsically tropical theme across its sprawling dining room and patio.
Meanwhile, La Casita's original Julia Street location is now home to Ariaane, a casual (and of course small) eatery serving flavors from Central America, Mexico and the Caribbean and its own take on margarita happy hour.
El Patio Mexican Kitchen & Tequila Garden
845 Carondelet St., 504-302-1600
Open daily 3 p.m.-midnight (lunch hours to come)
Happy hours are 3-6:30 p.m. and 10 p.m.-midnight (half off select drinks, small plates, tacos)
The courtyard at Pat O'Brien's has its flaming fountain. Brennan's Restaurant has a turtle pond. At the new Flamingo A-Go-Go in the Warehouse …
It's a rite of relaxing weekends, but brunch can present a dilemma to die-hard football fans. Go to the casual, popular brunch spots around to…
There's a new restaurant in the works in Old Metairie for the former home of Vega Tapas Café, and it's coming from a pair of local restaurateu…