Whiskey doesn't go bad. Soon though, a whole lot of especially rare examples are about to do some good.
A group of collectors are coming together in New Orleans for a special tasting, auction and fundraiser to benefit cancer-fighting causes. The Nov. 4. event goes under the plainspoken title "Drink Whiskey – Fight Cancer" and it will be at Barrel Proof, an Uptown bar known for its whiskey selection.
But the whiskeys offered up this night aren't the stuff normally found on drinks lists. They're the "dusties," those vintage bottles and distilled antiques tracked down by enthusiasts who scour private sales and the forgotten corners of old stores.
Most are bourbons. Some of the bottles lined up for the event date to the 1970s, and a few were first bottled back during the Eisenhower administration.
"These are not bottles you'll ever see in regular rotation," said Mike Jasinski, an event organizer. "It's a bunch of us dusty hunters and old time bourbon geeks who have these bottles coming together to put them to some use."
Scott Williams knows why people are drawn to his catered spreads of smoked boudin, cracklin'…
Jasinski, who is based in Delaware, is a devoted whiskey hunter himself and part of a loose network of fellow collectors around the country, including some in New Orleans. They often work directly with distillers to buy their own barrel worth of otherwise-hard-to-get whiskeys and maintain curated caches of old bottles.
Fundraisers like the local "Drink Whiskey – Fight Cancer" event emerged as a way to turn their obsession into a fundraising tool. A similar event last month that Jasinski helped organize in Kentucky raised approximately $55,000, he said.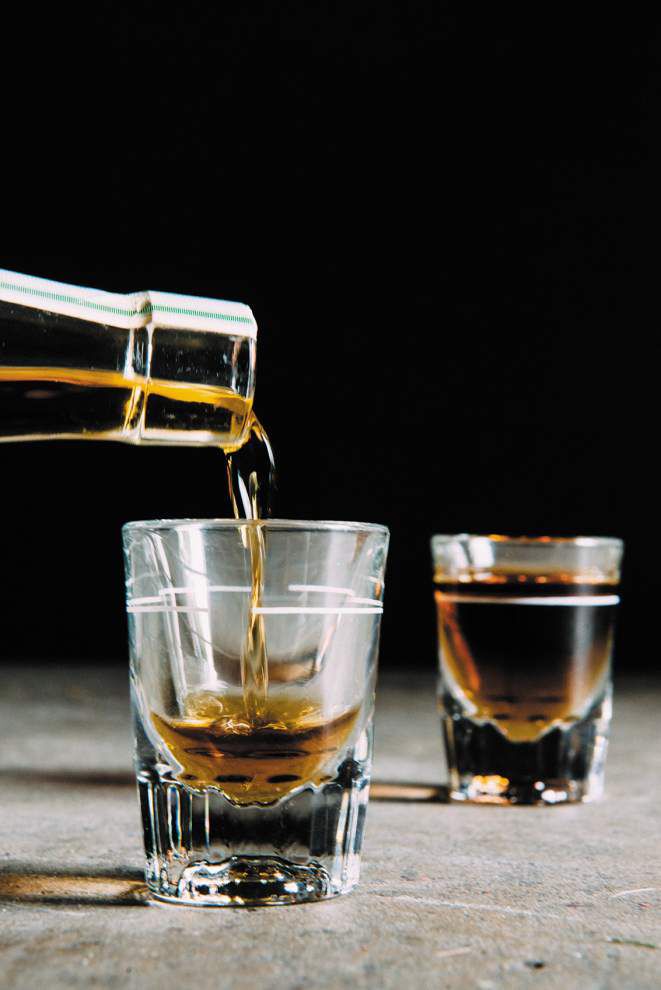 Proceeds from ticket sales and bottle auctions this time around will benefit the MD Anderson Cancer Center in Houston and the St. Baldrick's Foundation. Jeeps for Joy, a support organization Jasinski co-founded for children and family causes, is the nonprofit behind the event.
Tickets include food and samples of the rare whiskeys opened for the night, with four samples for general admission ($150) and eight with the VIP ticket ($225).
Whiskey makers including the Willett Distillery and the Sazerac Co. and private collectors are contributing rare and highly-valued bottles for the auction as well. That includes a bottle of Old Rip Van Winkle, 25 year old, a bourbon that can fetch prices of $250 per shot in some bars.
John Sinclair, the chef behind Barrel Proof's tavern kitchen, and Mason Hereford, the chef of the recently-acclaimed nearby eatery Turkey & the Wolf, will provide food.
Get tickets and see examples from the daily-growing list of rare whiskeys lined up for the event on eventbrite.com. "Drink Whiskey –Fight Cancer" is Nov. 4 from 7-10 p.m. at Barrel Proof, 1201 Magazine St.
After a racially charged social media post and the widely criticized response to it, an impo…
Ten years ago, Jeffery Vannor was a high school dropout with little hope for his future. But…
The roast beef on "the sandbag" po-boy at Avery's on Tulane is a mix of irregular strands an…