Lakeview got the news Friday that neighborhood burger joint Lakeview Harbor will have to hit the road early next year, after losing its lease. While its proprietor has pledged to reopen elsewhere, the next restaurant lined up to take over Lakeview Harbor's address will start with something familiar: burgers.
The brothers Blake and Brandon Bennett plan to develop a new restaurant at 911 Harrison Ave., where Lakeview Harbor first debuted in 1993. The restaurant has not yet been named but Blake Bennett said it will be a family-friendly eatery with a focus on burgers in the kitchen and wine at the bar.
The Bennett brothers run Andy's Bistro in Metairie, which combines steakhouse standards with an upscale/casual menu of seafood, flatbreads and burgers.
They plan to open their new Lakeview restaurant in the spring, following a round of renovations to the Harrison Avenue property.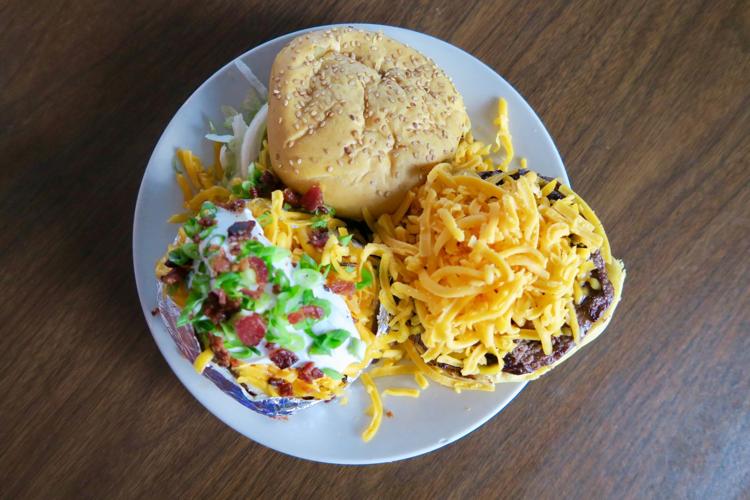 Lakeview Harbor saw a burst of business over the weekend after proprietor Shawn Toups announced the restaurant will have to relocate when its lease expires on Jan. 31, 2018. Longtime patrons turned out to show their support, and get a burger. Toups was encouraged by the response and while he isn't happy that he has to move he strikes an upbeat tone when discussing the future of the restaurant.
"We may be moving but we will reopen," he said, noting that he's now looking at possible locations. "The biggest thing for me is to stay as close to Lakeview as possible. Lakeview is what made us."
When a relocated Lakeview Harbor reopens, it may have more competition for the local burger dollar, and from beyond the Bennett brother's planned restaurant on Harrison Avenue.
Mark Schenck, a founder and – until recently – a partner in Lakeview Harbor said he is developing his own plans to open a burger restaurant. He is also eyeing Lakeview locations.
"People are very loyal in Lakeview," Schenck said. "They like their neighborhood places."
Schenck's plans will be a separate venture from Lakeview Harbor and it will have a different name. But the burgers would be drawn to a familiar template - charbroiled, topped with shredded cheddar and paired with a baked potato.
Not coincidentally, that same style is the calling card of Port of Call. Toups' brother, the late Tony Henderson, was a manager at Port of Call until he and Schenck developed Lakeview Harbor together in 1993.
Toups started working there that same year, while he was still in high school. By 1997 Toups become a partner in the restaurant. Earlier this year, he became sole proprietor after Schenck sold his share in the business.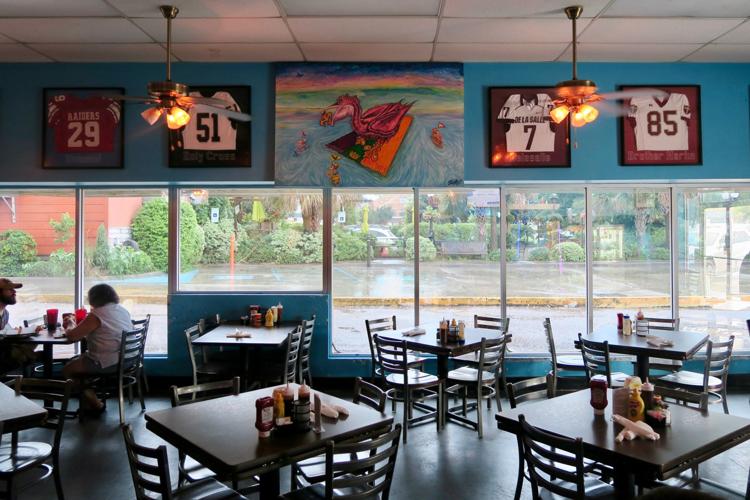 A few months later, Toups learned the restaurant's landlord, local real estate company Lupo Enterprises, would not renew its lease. 
Until the end of January, Lakeview Harbor will keep the burgers coming at its old spot on Harrison Avenue, though Toups said he'll also be testing out new dishes to expand and modernize the menu.
"We basically have a 1993 menu and tastes have changed," he said. "When we reopen we can do some different things. But it's always going to start with the burger."  
Proudly and justifiably, the Fiorella brothers hang their hats on their fried chicken. It's …
New restaurants might spring from the latest food trends or old traditions revived, from ris…
All through the spring, as the renovations of the new NOPSI Hotel neared completion, New Orl…