Carnival can feel like a dance between the familiar and new. We go to the same parades each year, invade the same friends' homes, and we might stake out the same spot on the neutral ground. But we perk up for new floats in the lineup and we covet, desperately, any throw we haven't seen before.
The same dynamic can apply to our Carnival time food. I will always circle the fried chicken box or the mini muffuletta tray whenever these Mardi Gras staples are offered. I am on the record for my appreciation of the basic finger sandwich. But I also know that bringing something new to the party can turn heads, and fuel a feeding frenzy.
Some of the city's vaunted old-guard restaurants hold honored places in Carnival tradition, …
So this year I'm proposing a few ideas for flavors that have lately become more accessible in our city, drawing on traditions of Cajun country, Latin America and Vietnam.
Throw me a link
Boudin is essential Louisiana road food that also makes ideal parade food — snack-sized and self-contained in their natural casings, served hot on the spot or packaged and easily reheated. At home in Acadiana, these spicy, meaty, pork-and-rice sausage links have just recently established a niche in New Orleans, too.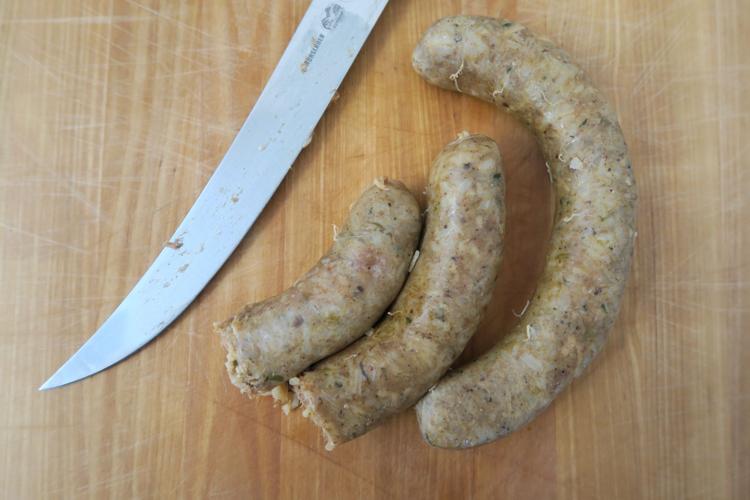 Plenty of restaurants will furnish a link, but the best bets for take-away parade food are butcher shops (and the eateries that double as butcher shops) where the boudin isn't dressed up too much.
My top picks for this task are Bourrée at Boucherie (1510 S. Carrollton Ave., 504-510-4040), which is delivering to the Uptown parade route via bicycle Thu.-Sat.; Chris' Specialty Meats (6521 West End Blvd., 504-309-0010), the recent arrival in Lakeview; Gourmet Butcher Block (2144 Belle Chasse Hwy, Gretna, 504-392-5700), an old-school West Bank option; and Très Bon Cajun Meats (10316 Jefferson Hwy., Harahan, 504-405-5355), for cheese-stuffed boudin balls, too.
Banh mi by the bunch
Built on crisp, light pistolettes, Vietnamese banh mi are smaller and lighter than the typical po-boy, generally inexpensive and full of fresh, spicy, crunchy flavors. Get a platter of them cut into small pieces and they make a colorful, highly compelling alternative to the standard sandwich tray (or order a clutch of them and cut them up yourself).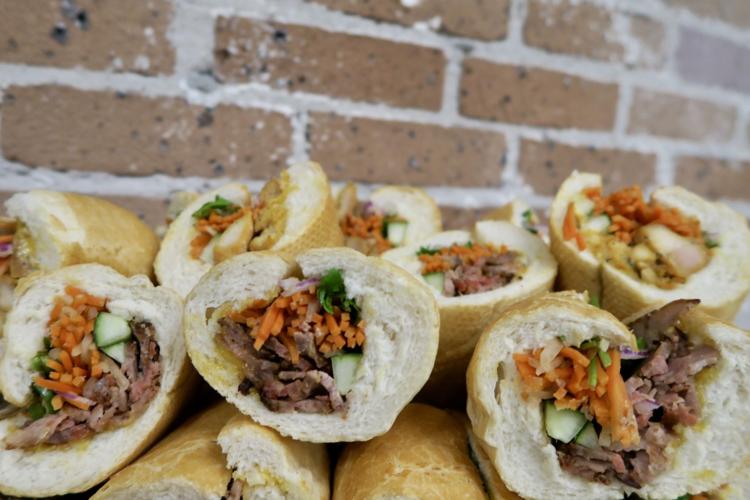 They come in various combinations of roasted meats, fried tofu and Vietnamese-style cold cuts (salty ham, a type of sliced head cheese, even paté) and then a garden of herbs, hot peppers and pickled carrots and radish.
In the east, you can't beat Dong Phuong (14207 Chef Menteur Hwy., 504-254-0214), which bakes its bread on premises. One of the best of the West Bank is Mr. Bubbles Sandwich House (925 Behrman Hwy., Terrytown, 504-570-6377), a counter-service deli with a long list of banh mi (also built on Dong Phuong loaves). The same family has a second eatery in downtown New Orleans, Mr. Bubbles Cafe (1441 Canal St., 504-616-2994). Call ahead for catering platters.
Making (Latin) groceries
The grocery store is an indispensable ally for Carnival food, and so is the Latin grocery, especially at the bakery and deli. 
Around the area, Ideal Market has grown in to a local chain of supermarket-sized Latin stores, with the largest and most impressive version in Metairie (4421 Airline Dr., 504-309-9214), the original in Mid-City (250 S. Broad St., 504-822-8861) and others in Terrytown (653 Terry Pkwy., 504-262-8883) and Metairie (3805 Hessmer Ave., 504-883-5351).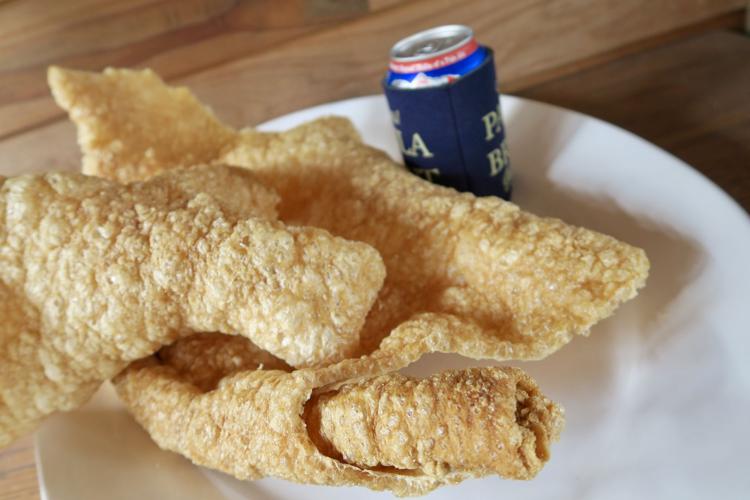 Their bakeries, or panaderías, supply an array of flaky, fruit and jelly-filled turnovers, sugar crusted cookies, sweet biscuits and other traditional baked goods to fill a dessert table.
The pollo asado — whole rotisserie chickens — are particularly good. Add a bag of tortillas and a tub of spicy house-made salsa and, with a willingness to pick at the bird, you have quick makings for great chicken tacos for your party spread.
By the butcher case I picked up great, broad sheets of fried pork rind, bagged up like cotton candy. The bubbly, salty lengths of rind curl over and around like scrolls, waiting to be broken up bit by bit. Bring this to a party and you have yourself some finger food and conversation centerpiece in one.
Norma's is a smaller Latin grocery, with locations in Kenner (3221 Georgia Ave., 504-467-4309) and Mid-City (2925 Bienville St,, 504-309-5401) close to Endymion. The pan-Latin approach here adds some savory specialties at the bakery, like small, four-bite meat pies filled with beef or shredded spiced chicken or guava and cream cheese. That same guava-cream cheese filling gives the king cake a Latin twist, too (it's served by the slice and whole).
Just look around and you'll find all kinds of different ideas for party food. On one visit I picked up a bandolier of goat milk caramel lollipops, a subtly sour, compelling little treat.
Check out the meat case at the Mid-City Norma's for hot chicharrónes (thick-cut cracklin's) ready to bag up and take away. That's a classic parade snack with a little different flavor.
One of the wonders of Carnival time in New Orleans is its ability to transform. Your normal neighbors can become temporary monarchs, if only o…
We have a shorter-than-usual Carnival season this year, and we're already more than half way through it. That gives a new urgency to the peren…
The natural habitat for boudin is Cajun country, and across its range, you find the delicious pork and rice sausage everywhere from butcher sh…