There are restaurants where experiencing the upper reaches of contemporary cuisine can feel like standing on your toes – you get an elevated perspective, but it's no way to live.
Then there's Coquette (2800 Magazine St., 504-324-2150). The cuisine is ambitious, artful and sometimes dazzling while the restaurant overall remains as approachable as an upscale neighborhood bistro.
Chef Michael Stoltzfus and his crew have gradually built this niche since Coquette opened in 2008. Since last summer, Stoltzfus has also had a new partner in the calling.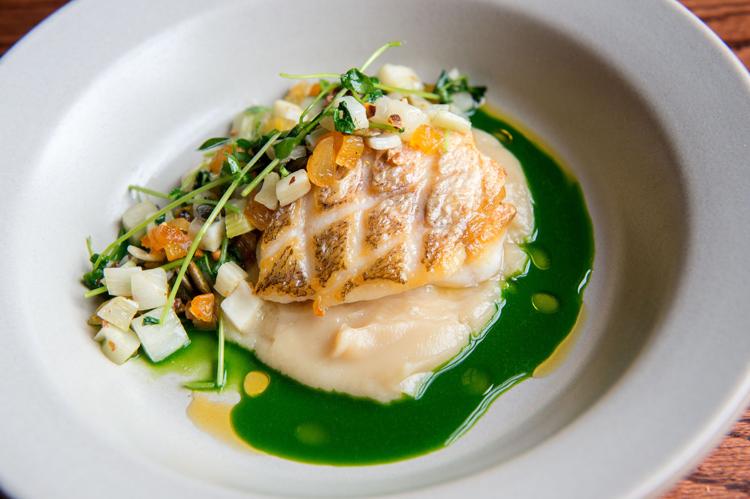 That's when Kristen Essig, formerly chef of Meauxbar and Cavan, joined the restaurant as co-owner and co-chef. She and Stoltzfus are a couple and they had previously collaborated on side projects. Revisiting Coquette over the past few months, I've been eager to see what changes a second chef/partner would bring.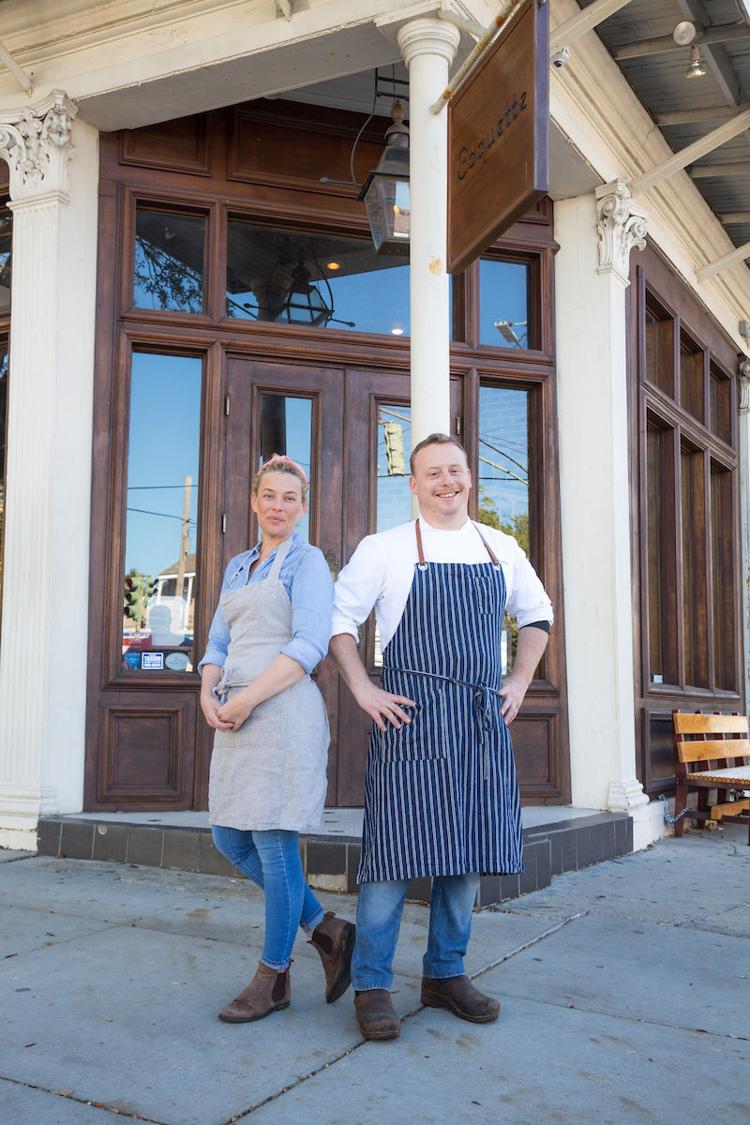 I'm happy to report that the impact is nothing so obvious as an overhaul or some his-and-hers menu revamp. Rather, Coquette's direction remains high-aiming and highly contemporary, with perhaps a bit more of a modern French framework in the mix now. That was evident enough in the chicken roulade I tried here last fall – golden-crusted, taut and juicy, sliced alongside a tight stack of potato gratin.
But then, Coquette's appeal has never relied on any particular signature dishes. The menu changes constantly, not just seasonally. That can make the restaurant unpredictable, and some dishes described below have already cycled off the menu.
However, what you can count on at Coquette is a house style that mixes a wide-ranging culinary imagination with the plain dealing of exuberantly fresh ingredients. This is modern cuisine that veers toward the heady heights of the avant garde, but is rooted by an ingredient-first focus that literally brings it back down to earth.
Surprises and simplicity
Coquette is set in an elegant townhouse on the edge of the Garden District, with an interior of brick walls, chandeliers and a high, tobacco-colored bar. If you didn't know any better, it could all suggest an older restaurant of quiet, modest respectability.
Let one of the mischievously modern cocktails set you straight. The Irish whiskey old fashioned, for instance, arrived under a billow of smoke. A cocktail that starts with special effects had better have a real payoff, and this one did. Once the cloud lifted, it tasted like a hot toddy that had somehow been chilled without losing its essence – aromatic, rejuvenating, strong.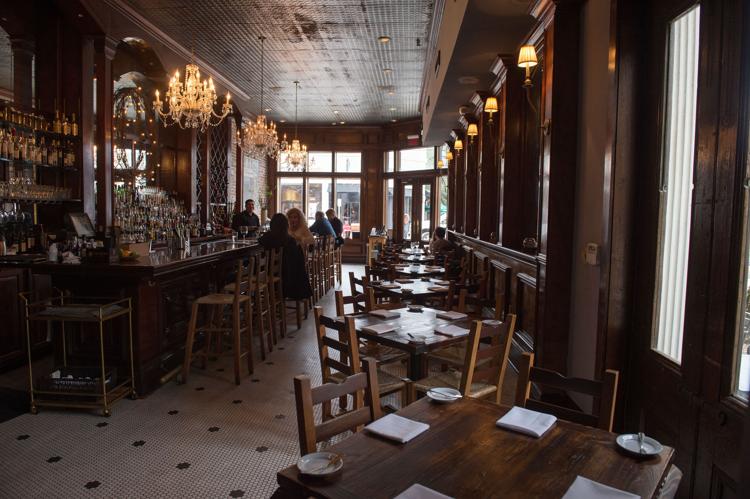 Some of the most memorable dishes stem from original ideas well executed. This is most consistently the case with appetizers.
Thick-cut coins of beef brisket sausage, with all of the dark meaty savor of juicy smokehouse links, shared a board with grilled radish greens attached to their crunchy-fresh bulbs. It was like a charcuterie plate where vegetables get equal billing.
A reef of fried oysters was layered both with bitter strands of fennel and shaved coppa, the salumi adding a ribbon's edge of spice and a different kind of salt to the burst of the oyster.
There's usually cured cobia. The preparation's seasonal particulars change, though the appeal is always the natural lemony flavor and velvet texture of the fish, and the generously thick cuts that accentuate its meaty heft.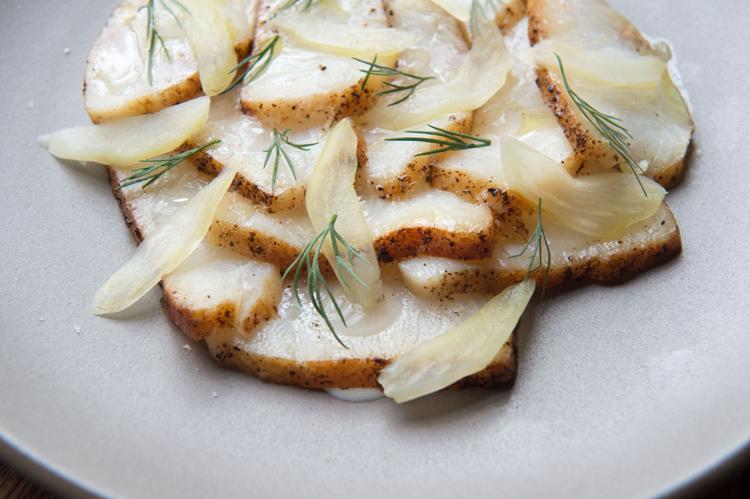 The best entrees sound straightforward but unfold with unexpected flavors and textures. Vegetables – even starches – aren't necessarily sides augmenting the main act, but integral parts of the whole. Puffed grains of farro listed with the Wagyu beef short rib were actually embedded in the sticky surface of the lusciously tender meat. They added crunch like a rendered crust but also a lighter edge all at once.
The skin of a red snapper fillet showed a diamond pattern of deep grill marks. These caught little streams of broth ladled over it, which brought a mix of creamy, slightly sour and bright flavors, like Thai tom yum soup turned into a light sauce.
Not enough, then more than imagined
The entrées that disappoint feel like appetizers that have been bumped up a bit, and not enough. That was the case with a vegetarian dish of fingerling sweet potatoes and oyster mushrooms, which had the earthy, toasty fragrance of curry spices but didn't bring enough variety in flavor to serve as a meal's centerpiece. Similarly, a monotone appetizer of rice with crabmeat and a topping of popcorn seemed more like a side dish, the combination too subtle to stand on its own.
Desserts have been dependably thrilling, and none more so than a modernist composition of mille feuille – a grid made from countless crisp pastry layers that divided dollops of frozen apple cider and airy whips of blue cheese over an apple dice. It was crisp and tart next to vanishingly soft and sour.
Provided you're comfortable letting go of a favorite, the best approach at Coquette may be to share a number of dishes around the table, even entrees, to taste a fuller picture of the ideas at play. There's a five-course "blind tasting" (at $70) for a more tailored version of this strategy.
Stoltzfus and Essig once ran a pop-up called Little Bird, specializing in fried chicken. That chicken is now the star attraction at Coquette's Friday-only lunch, with thick pickle slices between the pieces, a pool of ranch below and a pulse of hot paprika beneath the crunchy skin.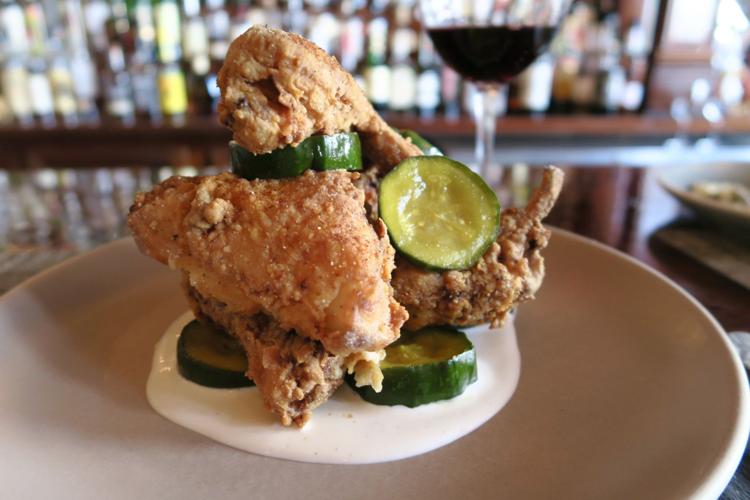 It takes a restaurant this comfortable in its own skin for a chicken platter to feel at home next to boudin-stuffed dolmas and crispy, "chicken fried" cauliflower – a meatless dish whipped up one day at a vegetarian's request.
We go to some restaurants to entrust ourselves to a chef's creativity. We return to others, again and again, because we already relate to their style, their flavors and their personality.
Coquette, with a new chapter underway and a track record of accessibly innovative ideas, remains a restaurant that answers both aims.
2800 Magazine St., 504-324-2150
Dinner daily, lunch Fri., brunch Sat. and Sun.
Prices (dinner): appetizers $12-$16, entrees $20-$30
Dining in New Orleans always has been big, but these days, it's been growing and changing li…
On the day after New Year's Day, with recuperation still on our minds, dinner at a wine bar …