The longtime home of the popular sushi restaurant Kyoto is now slated to become a casual, family-friendly Southern eatery called the Flying Pig Café (4920 Prytania St.).
New Orleans chef Rob Vance and the local rock radio DJ Kat Vance plan to open their new restaurant this summer, with the Flying Pig Café slated to debut in July.
The couple is billing the Flying Pig Café as an anytime neighborhood café, with cooking that represents different regions across the South. The aim is to showcase the depth of a regional food culture, with its many diverse influences and scratch-made staples.
"When people think Southern food, too often that means too much butter and overcooked greens," Rob Vance said. "We want to serve cornbread the way it should be, grits the way they should be, show what the traditions of the South really bring to the table."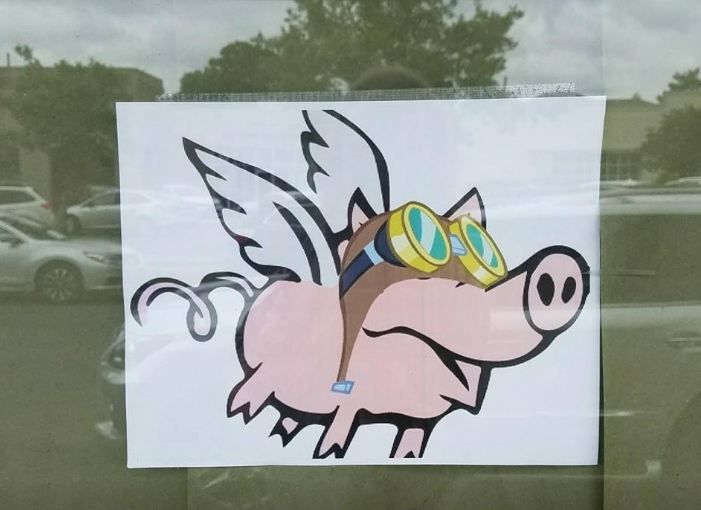 As Vance's menu takes shape, he said regional flavors from Savannah, Georgia to Galveston, Texas are in play. Lowcountry shrimp and grits, Caribbean-style fried chicken and smoked pork ribs are some dishes Vance has in mind.
The Flying Pig Café will serve breakfast, lunch and dinner with brunch on weekends. It will have room for about 70 seats and it will have a full bar. The restaurant will serve a children's menu.
The Prytania Street building is part of a cluster of neighborhood businesses in this stretch of Uptown that includes many restaurants. Vance said he's confident the Flying Pig Café will serve a different niche.
"A restaurant serving Southern, really proper Southern (food), is hard to find, and we think putting brunch right there in the middle of this neighborhood will be a good thing," he said. "We really just want to welcome people in and feed them."
Rob Vance grew up around the South and arrived in New Orleans a year after Hurricane Katrina. He was executive chef for the Ruby Slipper Café as that homegrown breakfast-and-lunch brand began its expansion run, and later was executive chef for Creole Cuisine Restaurant Concepts. Kat is an on-air personality for local rock station Bayou 95.7.
The café's address had been home to Kyoto, a neighborhood sushi bar that drew people from many different neighborhoods. It closed last fall after more than 20 years in business, following the death of founder Sara Molony. 
The Flying Pig Café
4920 Prytania St.
Projected opening: July 2017
On Wednesday (Feb. 1), the local brunch spot the Ruby Slipper Café will officially debut its…
This spring edition of our New Orleans dining guide is arranged by neighborhood, though each…