With the aroma of garlic bread and turtle soup in the air, a familiar shade of soft pink on the walls and the sound of Champagne corks periodically popping around the brunch tables, Ted Brennan's Decatur marked its opening day on Sunday, Aug. 27.
It was all reminiscent of the old Brennan's Restaurant, which the branch of the storied New Orleans restaurant family behind this new addition once ran a few blocks away.
Perhaps most significantly, the debut of Ted Brennan's Decatur also brought together many familiar faces from the old Brennan's, including those who sat around the tables for brunch and those serving the eggs Sardou and brandy milk punch "eye openers."
Ted Brennan's Decatur is a new restaurant from one of the old families of the New Orleans hospitality business. It's also the creation of the next generation on different terms, with traditional French Creole cuisine in a setting that feels classic but is a little more casual than the city's grand dames.
"It's a bridge from what we used to do and what we're doing now," said Teddy Brennan, who together with his family has spent the last three years developing Ted Brennan's Decatur.
Can't see the video below? Click here. 
For the next week, the new restaurant is serving a limited menu with two different three-course prix fixe options at brunch, and one at dinner (see menus below). After Labor Day weekend, the restaurant will roll out its full menu.
It's a measured approach from a restaurant that has been a long time coming. Along the way it has transitioned from what one veteran restaurateur envisioned as his second act into a tribute and new interpretation of his own legacy by his family.
Long roots, new start
Ted Brennan's Decatur is named for Theodore "Ted" Brennan, who for 40 years was a proprietor of the landmark Brennan's Restaurant on Royal Street, along with his brothers Owen E. "Pip" Brennan Jr. and Jimmy Brennan. Eventually the family lost Brennan's through a tangle of debt and litigation.
It was later acquired by restaurateur Ralph Brennan, Ted Brennan's cousin from a distinctly separate branch of the family, and Ralph's business partner, wealthy local investor Terry White. They massively renovated and reopened a new Brennan's on Royal Street in 2014. Blending classic and more contemporary Creole flavors, it has earned wide acclaim.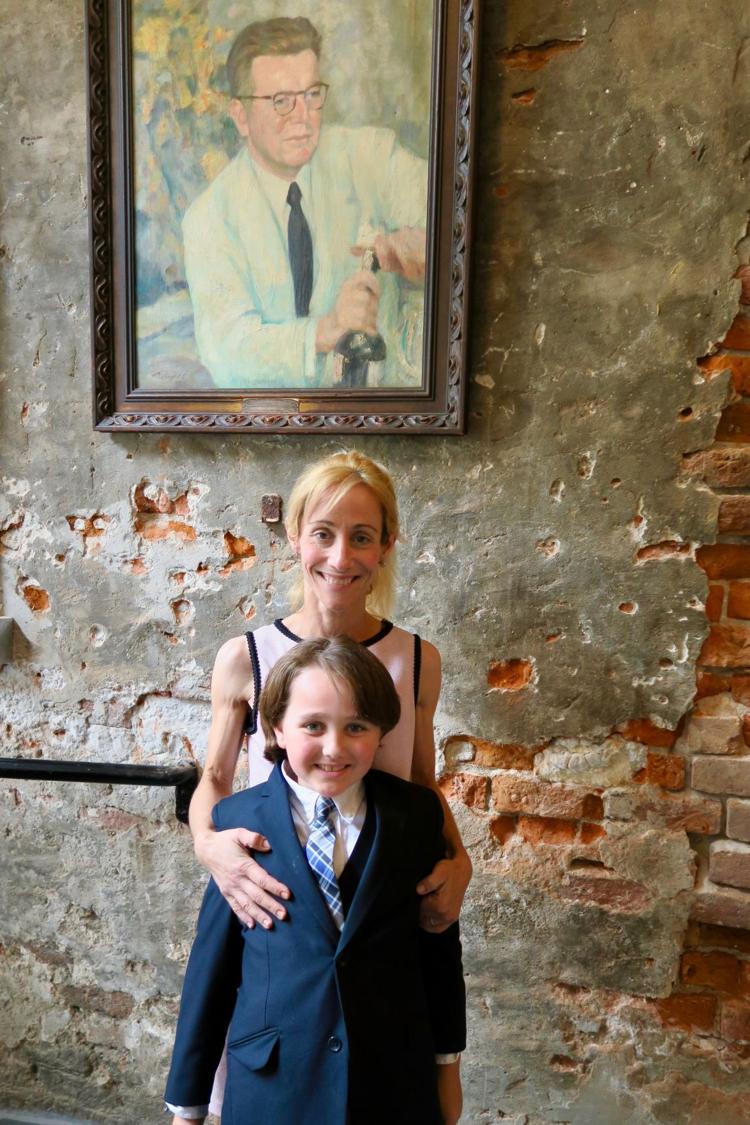 Ted Brennan and his family started working on plans to open their own next restaurant here on Decatur Street. Last summer, however, Ted Brennan died at age 68. His children Teddy Brennan and Bridget Brennan Tyrrell and his widow Ellen Brennan forged ahead, catalyzed after the loss to carry Ted Brennan's torch.
"This is its own establishment but at the same time there's a lot of familiarity built in," said Brennan Tyrrell.
Along the way, they have had plenty of company and support from a corps of longtime staff from their old restaurant. That includes waiters and managers and, leading the kitchen, chef Lazone Randolph, who started at Brennan's Restaurant in 1965 and became its executive chef in 2005.
"It's just such an honor to be able to set the stage for people to do what they do best," said Teddy Brennan.
Mario Alvarado, a captain who started at Brennan's in 1971, was another familiar face working the first brunch at Ted Brennan's Decatur.
"It's like moving into a new house," Alvarado said. "It feels like we're all home now."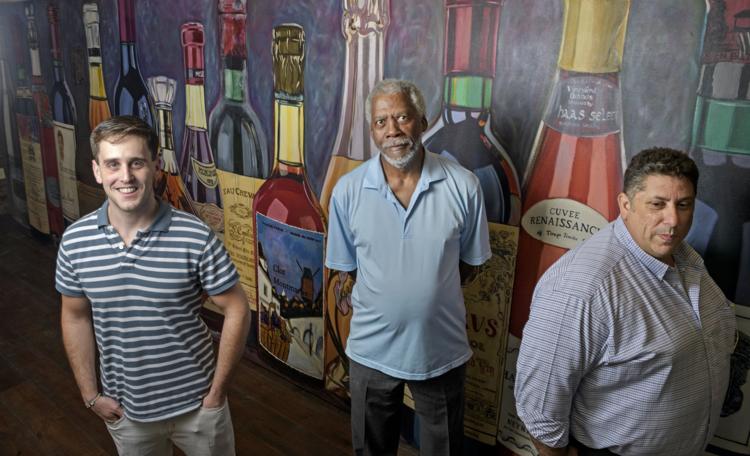 Ted Brennan's Decatur is a different restaurant from the one in which the siblings at the helm here grew up. It's significantly smaller than the old Brennan's, but still ambitious by any measure, covering 12,000 square feet across two floors and with seating for about 250 people.
The main dining room is a long, linear run of gleaming black-and-white tile floors, bentwood bistro chairs and narrow mirrors, with ancient-looking cypress columns climbing to open rafters high above.
The bar, longer than a bowling lane and topped with copper, stretches on with seats for 50. In a nod to casual dining trends and changing tastes, there are clutches of draft beer taps along that bar and a TV tucked into a nook in the corner.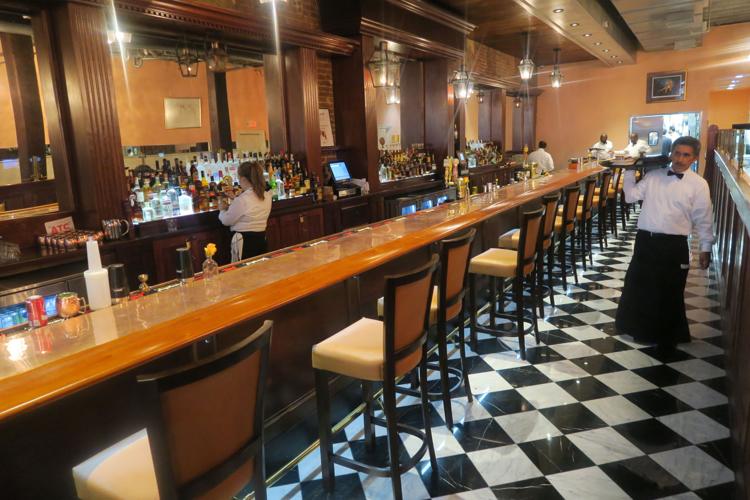 The second floor unfolds in a progression of five interconnected spaces. There's the Gold Room, the Red Room and the smaller Wine Room, attached to the glass-enclosed wine cellar. The Randolph Room, named for the chef, leads to the Patio Room.
It is a sweeping transformation for the building, and one that has taken years to pull together. Now that it's open, Brennan Tyrrell counts that time as something of a blessing.
"Maybe it took as long as it did for a reason," she said. "If we reopened after six months or so, it would have been too different, too soon. It's given us all time to adapt and accept. It's a fresh start."
309 Decatur St., 504-525-7877
Serving limited menus to begin, with brunch Aug. 28; brunch and dinner Aug. 29-Sept. 5 (closed Sept. 4 for Labor Day). Full menus and schedule to begin Sept. 6.
Ted Brennan's Decatur is so close to opening, Bridget Brennan Tyrrell and Teddy Brennan can …
When I first moved to New Orleans, back in 1999, I was amazed by how often people talked abo…
Saffron NOLA started as a well-hidden, once-a-week restaurant serving a one-of-a-kind cuisin…