A historic New Orleans restaurant is back in business with new proprietors who have some considerable history with the restaurant themselves.
Café Sbisa reopened this week on Decatur Street with a menu mixing classic and updated Creole dishes. The return marks a new start for a longtime French Quarter fixture that has been stuck in on-again/off-again limbo since Hurricane Katrina.
This new version of Café Sbisa is run by Craig Napoli and chef Alfred Singleton. Napoli owns the building and his family had operated Café Sbisa from 1992 until 2005. Singleton first walked into Café Sbisa in 2000 to work as a prep cook. Napoli eventually promoted him to run the restaurant, and he was its chef before Hurricane Katrina.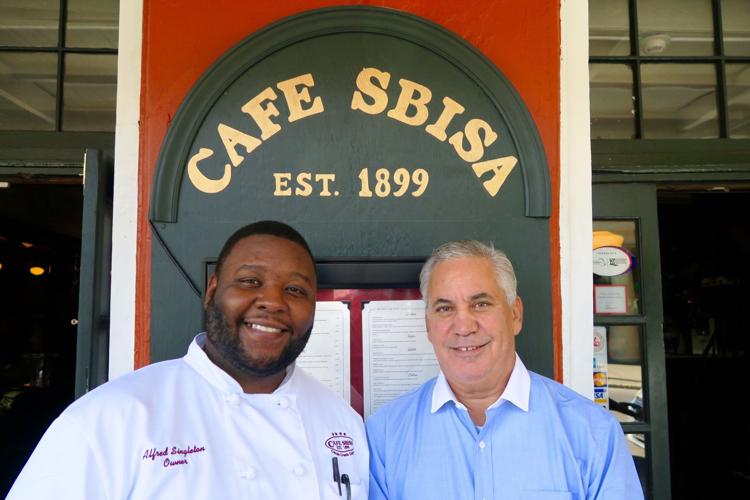 For their new venture, the two are now business partners and co-owners of the restaurant. For Singleton, that's been a particularly gratifying full-circle journey.
"We were on the verge of something extremely special in 2005, the restaurant was going in the right direction, then Hurricane Katrina happened," Singleton said. "I've refined my craft since then, and that's what I'm bringing here. It's time to put Sbisa back on the map. We're going to bring it back to its roots."
A long history
Those roots stretch deep, and through a number of incarnations across the generations.
The building dates to 1820 and was used as a ship's chandlery during the time when sailing vessels lined the nearby riverfront, according to "Lost Restaurants of New Orleans," a book by Tom Fitzmorris and Peggy Scott Laborde published when the restaurant did appear lost to history. The Sbisa family turned it into a restaurant in 1899, and it was operated as such by a succession of owners.
After Katrina, new proprietors reopened the restaurant in 2008 but it closed again before the end of that year. In 2013, another group gave the old restaurant a go, but within months a fire in an adjacent building forced a temporary closure. They reopened, but later would shutter Café Sbisa yet again.
Today, there's new paint and the brass has been polished, but the latest incarnation of Café Sbisa retains the look pre-Katrina patrons will remember. The main dining room is dominated by a large mahogany bar, over which hangs a triptych by the renowned French Quarter artist George Dureau.
A mezzanine seating area looks down into the main dining area, and private dining rooms stretch across two more floors of the old building, which has balconies overlooking Decatur Street.
Chef comes calling
Napoli has a number of businesses. They range from the late-night Uptown bar the Boot to a seafood dock down in Hopedale. While he owns Café Sbisa's building, he didn't have a plan to operate the restaurant again himself until Singleton called with a proposal.
"It's just a gorgeous building, we knew we had to get this place back. I just didn't feel like I had the right people to do it with," said Napoli. "When (Singleton) called, I said yes immediately. I know where we were before Katrina, and Alfred has only improved over the last 11 years. So let's put the pieces back in place and do this."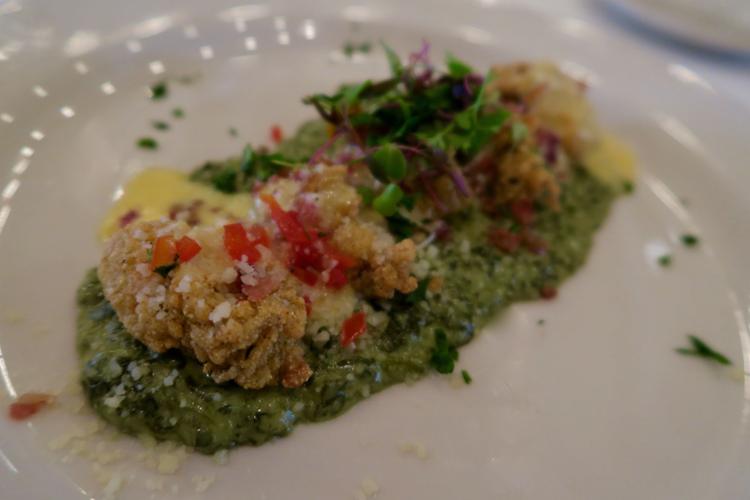 Singleton's opening menu for Café Sbisa includes dishes from the restaurant's past and his own new additions. For instance, trout Eugene, topped with shrimp, crawfish and crab claws, is back, as are the fried oysters Sbisa, with Herbsaint creamed spinach and bacon. There's courtbouillon and turtle soup.
But the gumbo changes daily, with smoked alligator, crawfish sausage with smoked mushrooms and a vegetarian gumbo all in the chef's playbook. His duck confit is paired with truffle parmesan frites, and his rack of lamb is served over roasted corn pudding with English peas, tomatoes and rosemary lamb jus.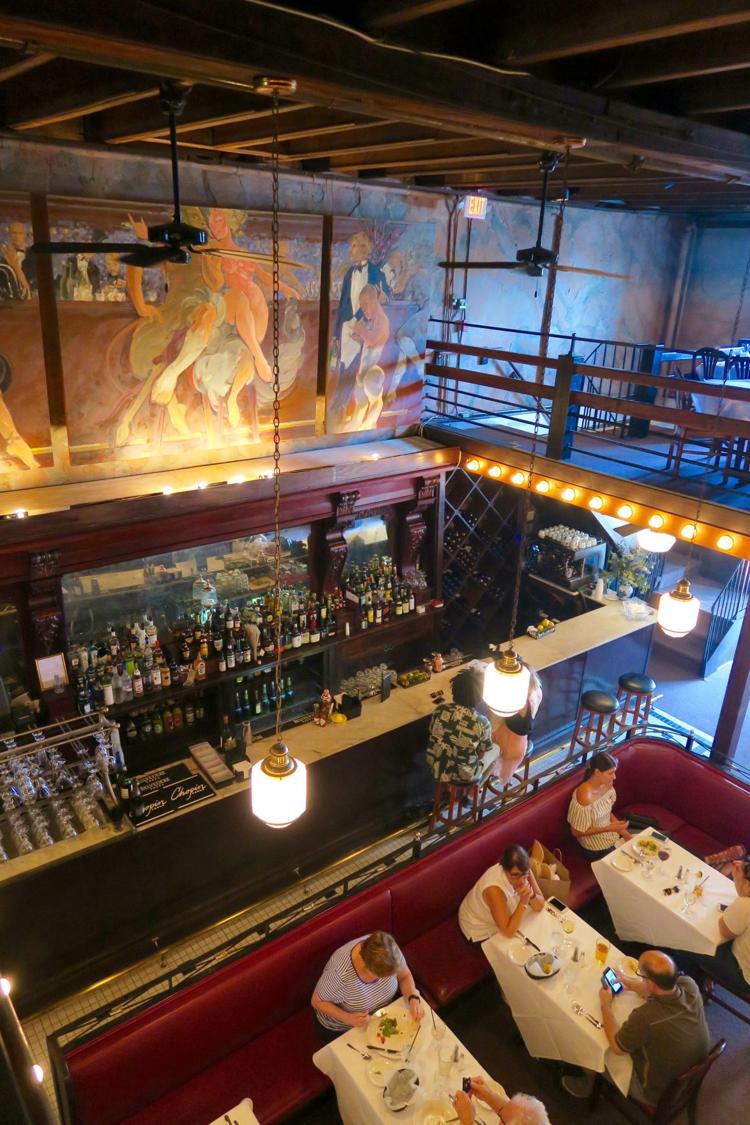 Singleton's new role in the restaurant has come after a lifetime in the business. A native of the Lower Ninth Ward, his family once ran a plate lunch and po-boy joint called Ross Restaurant on Johnson Street. His first restaurant experience was here, helping out after school.
Later, he got a job as a dishwasher at the former Bacco and worked his way up the ladder. With Café Sbisa closed after Katrina, he went to work for Dickie Brennan & Co. and for years led Dickie Brennan's Steakhouse as chef de cuisine.
"I feel like now, fate had that plan for me after Katrina," he said. "It gave me an opportunity to develop, work in different systems and see other operations, travel, cook on TV. I did a lot and gained so much. That's the experience I want to bring back here."
1011 Decatur St., 504-522-5565
Dinner Wed.-Sun. from 5:30 p.m.; brunch Sat. and Sun., 11 a.m.-2:30 p.m.