When Marigny resident Jeanne Luna realized she hadn't prepared a costume for the Krewe of St. Anne parade during Mardi Gras last year, she looked around for materials she had at home, grabbed a large air plant, attached it to a headband and set out for the parade.
"Living in New Orleans, what can you really do to shock people? I never walk the street thinking anyone is going to stop me for anything, but wearing the headdress so many people stopped me and asked me what it was," said Luna, a native of Rayne. "It's the shape and style, but I really think it's because it's plants, and it's such an odd thing."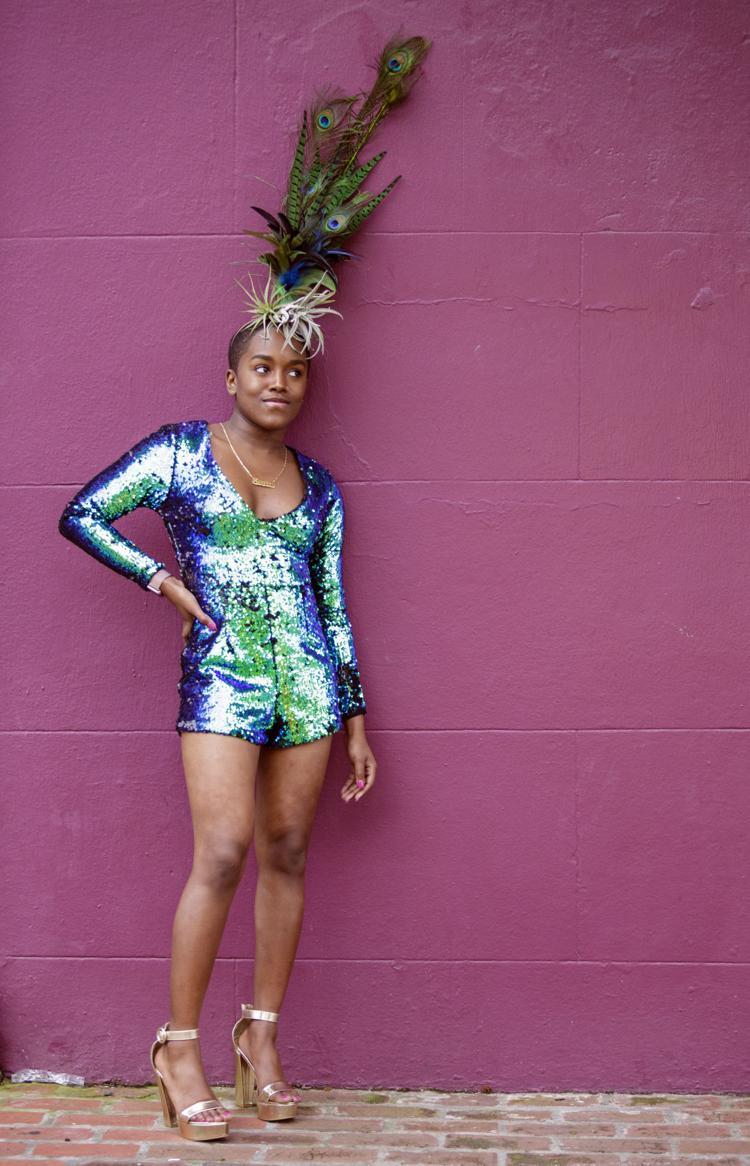 Luna and her husband, Stephen, founded Luna Botanicals in 2015, working primarily as exterior and interior landscapers for businesses and homes. Crafting plant-based art pieces became part of their business.
After countless compliments on their headdresses, the couple decided to experiment more with tillandsias, a genus of air plants. This year, Luna Botanicals scheduled two air plant Mardi Gras headdress workshops. The second one is Saturday at Hundred Acres Design Studio & Shop, 519 Wilkinson St. in the French Quarter. The first was held in January.  
The Lunas build each Mardi Gras headdress using a headband as a base, with tillandsias and preserved moss as the greenery. To assemble the headdress, they use wire, fishing line, E-6000 craft glue, and sometimes hot glue. E-6000 is a strong, permanent adhesive that dries clear, keeps plants safe from burning and supports the health of the plants long-term.
Luna Botanicals' workshop allocates three hours for the construction of each headdress, but the time varies depending on the clients' desired design goals. Once assembled, crafters can wear the headdresses immediately with the help of a few trusty bobby pins.
The plants can live out a normal life span on the headdresses as long as they are maintained. If sprayed with water twice a week and kept in a temperate environment, the plants will thrive, the Lunas said.
The couple decided to teach others how to assemble the air plant headdresses in addition to offering them for sale to share their love for plant-based crafts.
"When we walk out of those workshops, it's a euphoric feeling because everyone loves them so much,"  Stephen Luna said.