The climactic day of the Carnival season commences as usual at 8 a.m. with the Zulu parade, which salutes the city's tricentennial. Spike Lee rides as grand marshal, a role he also played in 2003.
Look for special floats that bear Zulu's legendary characters — the Big Shot, Witch Doctor, Ambassador, Governor, Mr. Big Stuff, Mayor and Province Prince. Zulu's 24 maids are also presented in the parade.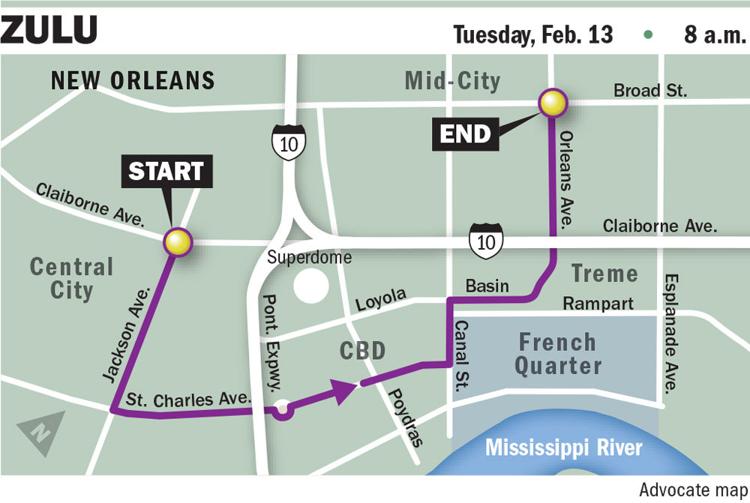 The club's members and their riding guests throw a wide assortment of Zulu-emblemed throws, but what everyone really wants is the most coveted catch of the season, the treasured Zulu coconuts, which are handed to lucky parade watchers.
At 10 a.m., Rex' the oldest parading Carnival organization, presents its 137th parade, which salutes the early days of the history of New Orleans with its theme "L'Ancienne Nouvelle Orleans."
The 27-float parade will be led by the U.S. Marine Corps Band and the Ross Volunteers of Texas A&M. The Butterfly King float returns, along with the iconic king's float and the Jester and Boeuf Gras floats. Throws tossed by the 455 riding members include float-specific plush pillows, cups, medallion necklaces and koozies. The parade also features a band contest.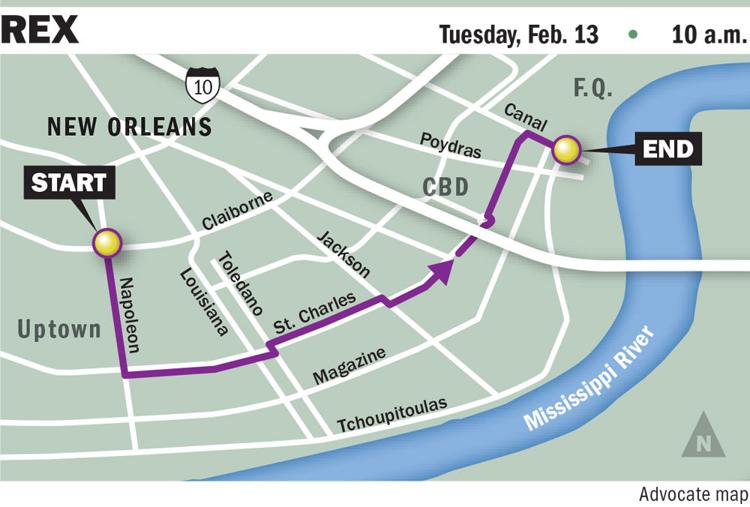 In Metairie at 10 a.m., it's the 46th annual Argus parade featuring more than 600 men, women and children. The club owns all 20 of its floats. This year's theme is "Argus Under the Big Top." Signature throws in 2018 include queen's dolls, a plush peacock named Gus and the new Argus kite ball.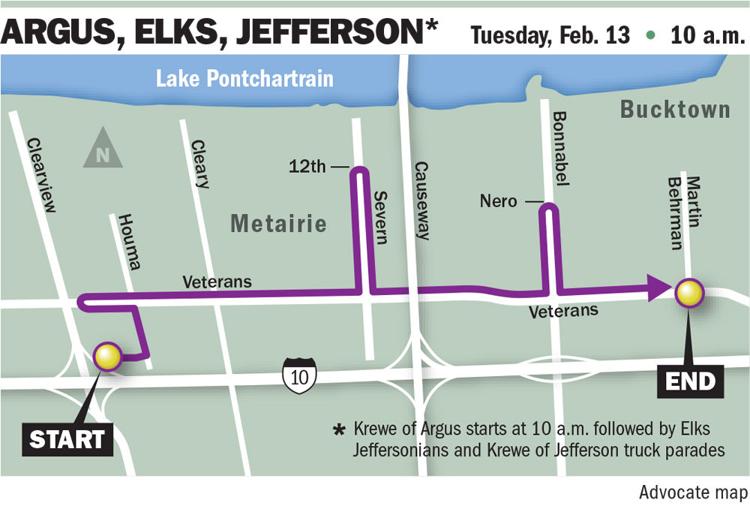 If you simply cannot get enough of Carnival, stick around for the truck parades that follow Rex — Elks Orleanians and Crescent City. Truck parades also follow Argus in Metairie — the Elks Jeffersonians and the Krewe of Jefferson.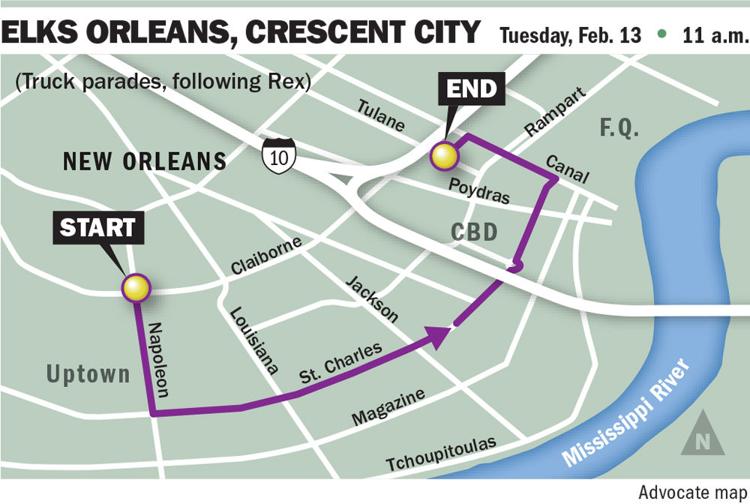 Then start making plans for Mardi Gras 2019. Fat Tuesday next year is March 5.
---
When Brent Darien Washington Sr. was a little boy growing up on Montegut Street, he didn't think much about Zulu, one way or another.
Tuesday will mark the end of the New Orleans area's most famous season and the start of its second-most famous.
Rarely can an entire phenomenon in Mardi Gras be attributed to one man, but when it comes to the history of truck parades, that is not the cas…
Michael P. Smith was a New Orleans photographer known for his work chronicling more than 20 years of the New Orleans Jazz and Heritage Festiva…