Dame Helen Mirren has won an Oscar, a Tony and multiple Emmys, along with Golden Globes and Screen Actors Guild awards. So, as the woman who once called the Academy Award the "crème de la crème of bulls***," she recently asked for the opportunity to clarify her position.
"All actors understand competition. I'm now Helen Mirren, Academy Award-winning actress, and that one award blasts all other awards out of people's consciousness, and I'm proud of it," she said.
"But, let's face it, if you're pitting Daniel Day-Lewis in one role against Jude Law in another, this is purely a judgment call. ... This isn't a track-and-field competition, where there's one clear winner."
That candor will likely be on display when Mirren takes to the podium as the keynote speaker for Tulane University's commencement proceedings Saturday. She also will receive an honorary doctorate, not only for her achievement in the arts but also for her philanthropy.
"Not only have her roles illuminated the human condition," said Tulane President Mike Fitts, "but she has used her renown to support social change."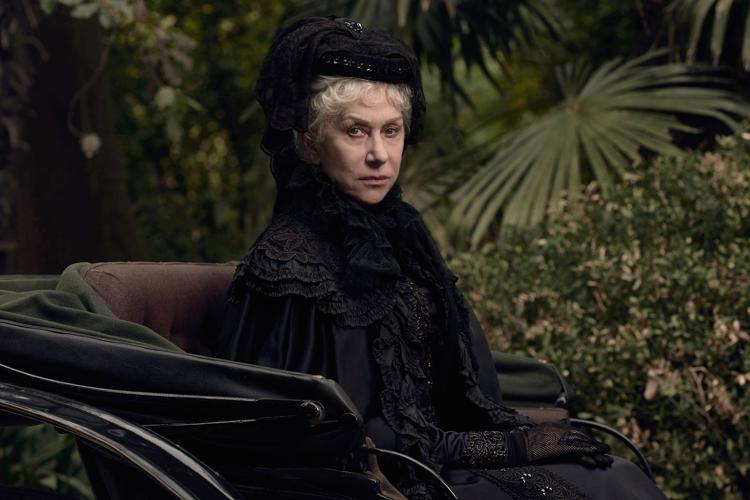 Mirren's acting career began in 1967, when she joined the Royal Shakespeare Company, and 40 years later, she won the industry's most coveted prize — an Academy Award for best actress for her performance as Queen Elizabeth II in "The Queen."
Mirren has been an advocate for literacy, supporting the United Kingdom's National Literacy Trust as well as Book Aid International, which provides books to underserved communities around the world.
She's also been a generous supporter of Meals on Wheels and Children of Peace, aiding youth caught in the conflict between Israel and Palestine.
For her work on stage and screen, Mirren has earned every accolade in the book, including a star on the Hollywood Walk of Fame. The actual Elizabeth II in 2003 even named her a Dame Commander of the Order of the British Empire.
A native of London, Mirren has called New Orleans her favorite city in America. She and her husband, Academy Award-winning director Taylor Hackford, owned a home in the French Quarter until 2007. They still have close ties to the city and strong feelings about it.
"I met my husband on the set of 'White Knights' in 1985, and shortly afterwards he brought me to New Orleans, and I fell in love with it," said Mirren. "There's nothing like this place. There's a deep, profound well of American culture here. We've always seen New Orleans as our second home in America (they also own a home in L.A.), both spiritually and artistically."
Taylor's son, Rio Hackford, owns two bars in New Orleans: One Eyed Jacks in the French Quarter and Pal's Lounge in Mid-City, so the couple is never far away.
Mirren has new films coming out this year and next. First up is "The Leisure Seeker," with Donald Sutherland. They play a retired couple, she with cancer, he with Alzheimer's, on one final road trip along the forgotten roads of Route 66 toward Disneyland, as they rediscover one another.
And the just-wrapped "Winchester" documents the life of Sarah Winchester, heir to the gun empire, who was convinced she was haunted by the souls of people killed by the Winchester repeating rifle. After the death of her husband and child, she threw herself into the construction of a 700-room mansion in San Jose, California, to keep the spirits at bay.
"The great horror for my kind of actor is that people will see you as only one thing," she said. "Once I became too associated with 'The Queen,' I went on to do 'Red' and 'The Fate of the Furious.' I love these action pictures.
"It may not be a statement of how I want my career to necessarily go in the future, but it's really good fun. And, what's life without fun?"