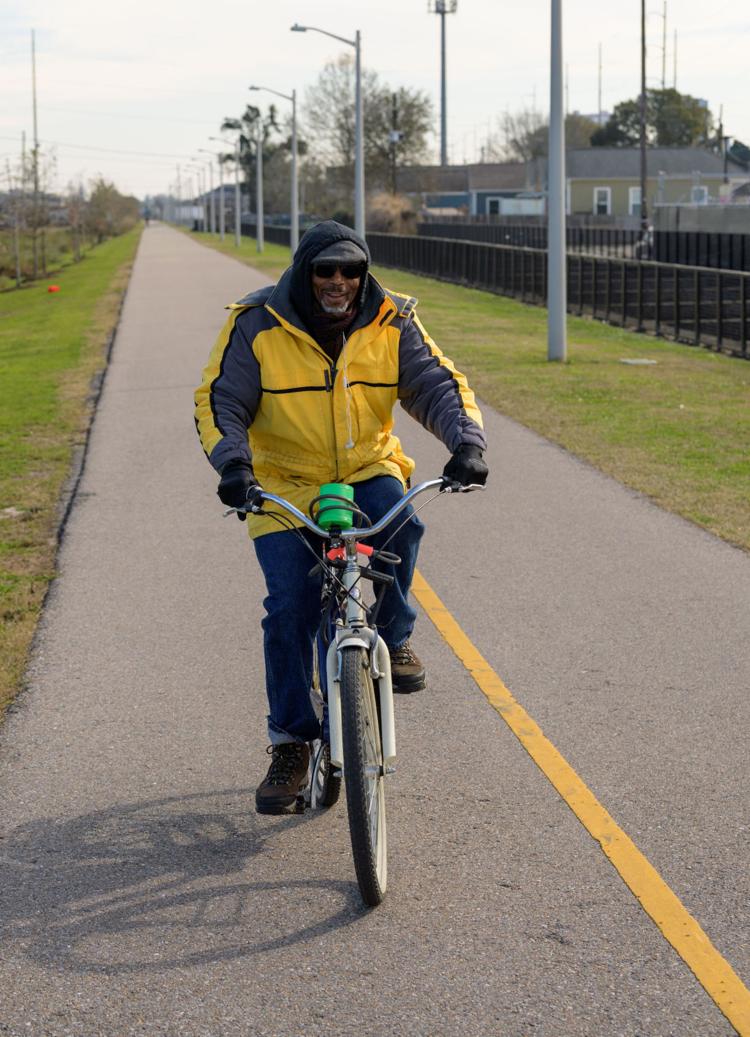 One misfortune led to another for William Picket, who was riding his bicycle along the Lafitte Greenway in near-freezing weather to buy groceries Tuesday because he lost his truck to the August flood.
Picket, a carriage driver in the French Quarter, had adapted to the arctic air mass hovering over the city by wearing a thick scarf and sleeping over at his girlfriend's house to avoid his own, drafty shotgun.
He planned to cook spaghetti for dinner. "Nice and warm for tonight," he said.
The cold weather Tuesday morning tied a record low of 25 degrees Fahrenheit at Louis Armstrong International Airport, according to Gavin Phillips, a National Weather Service meteorologist.
Overnight into Wednesday, temperatures were expected again to hover in the mid-20s in the New Orleans area, and a few snow flurries were possible, Phillips said. The National Weather Service predicts heavy-coat weather until Saturday, when temperatures will rise into the mid-50s.
While the weather was a nuisance in southeastern Louisiana, with residents mostly grappling with broken pipes and malfunctioning heaters, it proved fatal in some other places.
Dangerously cold temperatures were blamed for at least nine deaths and wreaked havoc across a wide swath of the U.S., freezing a water tower in Iowa, halting ferry service in New York and leading officials to open warming centers across the Deep South.
The National Weather Service issued wind chill advisories and freeze warnings Tuesday covering a vast area from South Texas to Canada and from Montana to New England.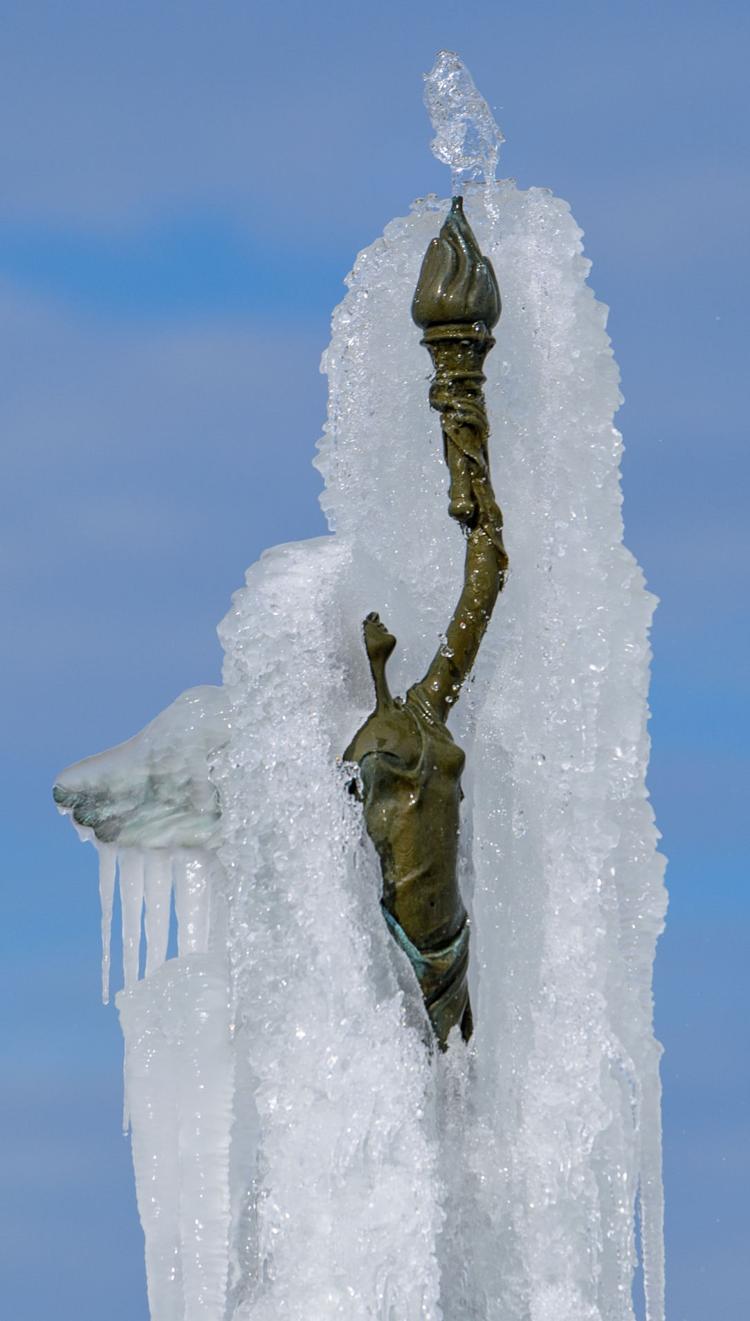 New Orleans officials hope to avoid fatalities by maintaining the city's freeze plan, which allows homeless centers to take in additional overnight guests. A University Medical Center spokeswoman said the hospital has treated at least two patients for symptoms of hypothermia.
The Orleans Parish School Board said at least three schools — Warren Easton High, KIPP Central City and KIPP Booker T. Washington — would be closed Wednesday because of the chilly weather. The board said parents should be on the alert for further updates.
Warming shelters were opened across the South as freeze watches and warnings blanketed the region, including hard freeze warnings for much of Louisiana, Mississippi and Alabama. In Alabama, temperatures fell to 8 degrees near Cullman and 20 degrees in Mobile. Georgia saw one of its coldest temperatures of the winter: 2 degrees shortly before dawn at a U.S. Forest Service weather station at Toccoa.
With Chicago-area wind chills expected to be between 20 and 35 degrees below zero, forecasters warned of frost bite and hypothermia risks and urged residents to take precautions.
Jill LeCesne Potter, a 49-year-old arts administrator in the Windy City, said she was happy to be back in her native New Orleans for the holidays. But as she walked into Morning Call in City Park for beignets with her son, she said she had expected warmer temperatures.
"We were disappointed that it wasn't 70-degree weather," she said. "I have to get café au lait. Probably two or three."
Plunging overnight temperatures in Texas brought snow flurries as far south as Austin, and accidents piled up on icy roads across the state. 
Although some snow could fall in and around New Orleans, frozen pipes were a larger concern for most residents of southeastern Louisiana. Keith Conley, Jefferson Parish's chief operating officer, said burst pipes caused several streets to ice over early Tuesday.
"We just ask all residents to follow all the protocols for wrapping your pipes, keeping the faucet running, because we are experiencing a high level of calls about pipes breaking," he said.
It was too late for some frustrated homeowners. Chris Deslatte, a supervisor at Blair Plumbing in Harahan, said his office's phone has been ringing off the hook with callers begging for help.
"They're all quite confused with what should they do now that the pipes are frozen," he said.
Area plumbers have taken to holding torches near water pipes to unfreeze them. Deslatte said his employees are working 11-hour days and skipping lunch to keep up with the demand, but the company has been careful to limit their exposure to the elements.
"You're working outside in the freezing cold, which is a miserable feeling," he said. "We try not to over-push them just because if we do, we get them sick. Then you got nobody working."
Pets and plants were also at risk from the freezing weather. However, Anna Timmerman, a horticulturist at the LSU AgCenter, said that plant lovers should no longer bother wrapping additional plants up at night.
"At this point, any damage that could be done probably has been done, unfortunately," she said.
Timmerman said banana trees, houseplants left outside and vegetable gardens may look like a mess right now, but green thumbs should wait a couple of weeks before cutting them back.
"Things look worse than they are, usually. You just got to give nature a chance to recover," she said.
The Associated Press contributed to this story.