New Orleans Police could be seen adding barricades near the Robert E. Lee monument in Lee Circle on Thursday, potentially foreshadowing the statue's planned removal.
No parking signs have also been placed around Lee Circle forbidding any vehicle to park there between midnight on May 19 through midnight on May 20, and RTA officials said the St. Charles Avenue Streetcar line is on detour from Erato Street to the Downtown loop until further notice, according to a WWL-TV report. 
The statue standing atop a 68-foot obelisk in Lee Circle is the fourth and final contested monument expected to come down. It is unclear exactly when, or if an exact time is planned for its removal. The other three removed monuments — The Battle of Liberty Place, Jefferson Davis, and P.G.T. Beauregard — were taken down with very little warning and in the nighttime hours. 
A New Orleans Criminal District Court commissioner ruled there was no probable cause for two…
The appearance of barricades in the area is not new, as many have been at least stored near the statue for several weeks. On May 7, a march culminated at the site with anti and pro-monument protesters clashing at several points. Barricades separated the opposing groups as the march reached Lee Circle, and the demonstration — though tense — eventually dispersed peacefully.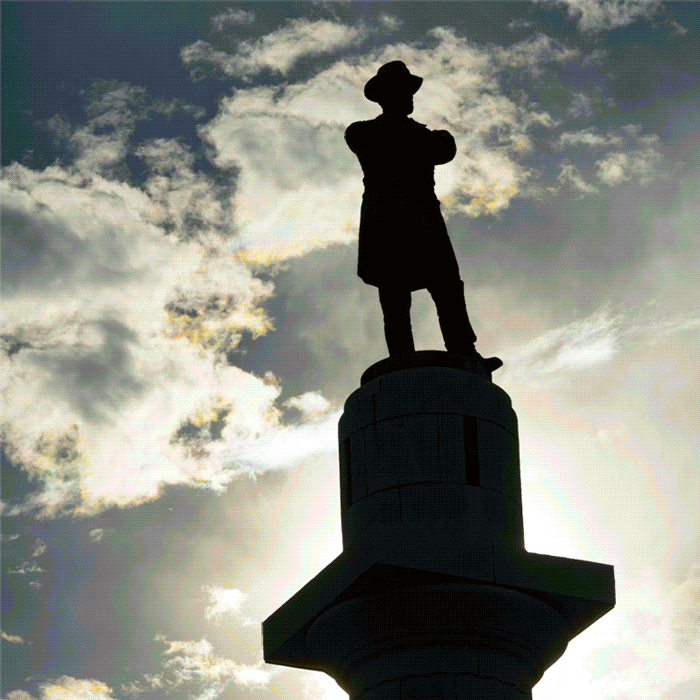 The Lee monument's removal poses unique challenges, as its location and height — as well as the passion its removal is likely to draw — could create special logistical and security issues.
With the all-night process of removing the statue of Confederate Gen. P.G.T. Beauregard from…
City officials have refused to detail specifics of the removal, as was the case for the previous three statues. The monuments were initially said to be going to a storage facility, but at least portions of the Beauregard and Jefferson Davis monuments were spotted in an outdoor maintenance lot in the Desire area on Wednesday.
Lt. Gov. Billy Nungesser reached out to Mayor Mitch Landrieu recently asking that the city work with his office, which oversees the state Department of Culture, Recreation and Tourism, to "find a location in Louisiana befitting (the statues), which people interested in history and culture can view and decide for themselves their history and meaning," according to an email sent late last week.
Can't see the video below? Click here. 
The removal of the Beauregard monument took more than seven hours before the figure of the Confederate general on his horse was finally lifted off its base early Wednesday morning and carted away.
Check back for more. 
On one side stood armored protesters with shields, poles and Confederate and white nationali…