Mayor Mitch Landrieu will give a special address on the removal of New Orleans historical monuments Friday afternoon at Gallier Hall.
The address was announced through an invitation tweeted out by District A Councilwoman Susan Guidry.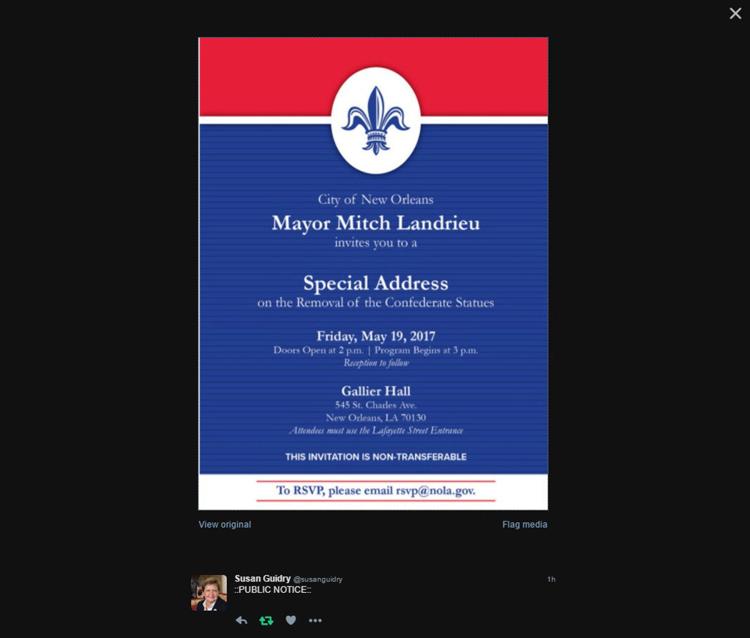 The announcement of the address comes while city workers are making preparations for the potential removal of the Robert E. Lee statue at Lee Circle.
New Orleans Police could be seen adding barricades near the Robert E. Lee monument in Lee Ci…