The expansion of the Sydney and Walda Besthoff Sculpture Garden at City Park appears to be moving forward.
The New Orleans Museum of Art has applied for state and federal permits to fill in a 1.2-acre portion of the City Park Lagoon just north of the museum, which would allow it to more than double the size of the popular exhibit.
Further details are not publicly available yet, though the museum confirmed that the expansion is underway.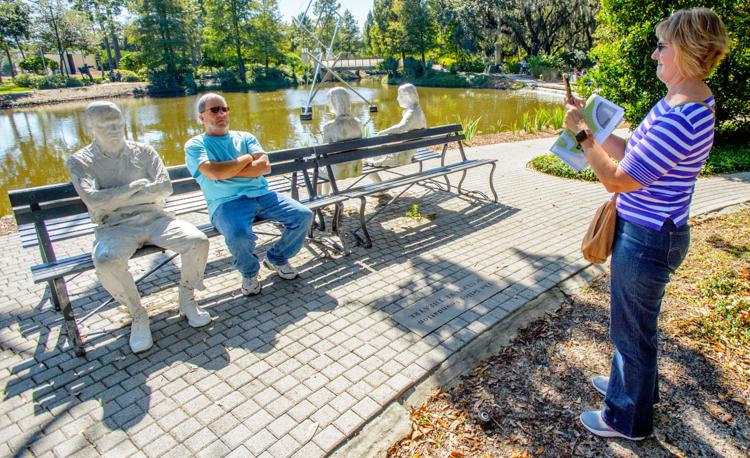 "We are completing our plans and expect to move forward with the project in 2018," said Margaux Krane, NOMA's communications and marketing manager.
The outdoor sculpture garden, which opened next to the museum in 2003 among the pines, magnolias and live oaks, now covers about 5 acres. The expansion would add about 6.5 acres, which the museum has leased from City Park at no charge.
The land includes the lagoon section and the McFadden Girl Scout Cabin, though the cabin will not be included in the lease agreement and will retain its own entrance separate from the sculpture garden.
Krane said the expanded sculpture exhibit will remain free and open to the public.
The popular attraction currently contains 64 modern and contemporary sculptures from artists including Fernando Botero, Henry Moore and Antoine Bourdelle, most of which were donated by the Sydney and Walda Besthoff Foundation.
Sydney Besthoff, now 90, was chairman and chief executive officer of the K&B drugstore chain and a founder of the Contemporary Arts Center.