Got an old NOPSI cookbook gathering dust? Some streetcar tokens sitting in the back of a drawer? Maybe an old uniform or service pin in the closet?
If so, a new luxury hotel going in at the old New Orleans Public Service Inc. building on Baronne Street is hoping to hear from you.
The NOPSI Hotel, now under construction at the former headquarters of the utility and transit company, is looking to collect memorabilia of the forerunner to Entergy New Orleans and the Regional Transit Authority for a museum that will be set up in a public area of the building.
"We are excited to see what comes in, anything from a streetcar token to a pass bill to a uniform that may have the NOPSI logo on it," said Maggie Moore, a spokeswoman for the hotel, which will include 217 rooms, a restaurant, indoor and outdoor meeting space and a rooftop pool and bar.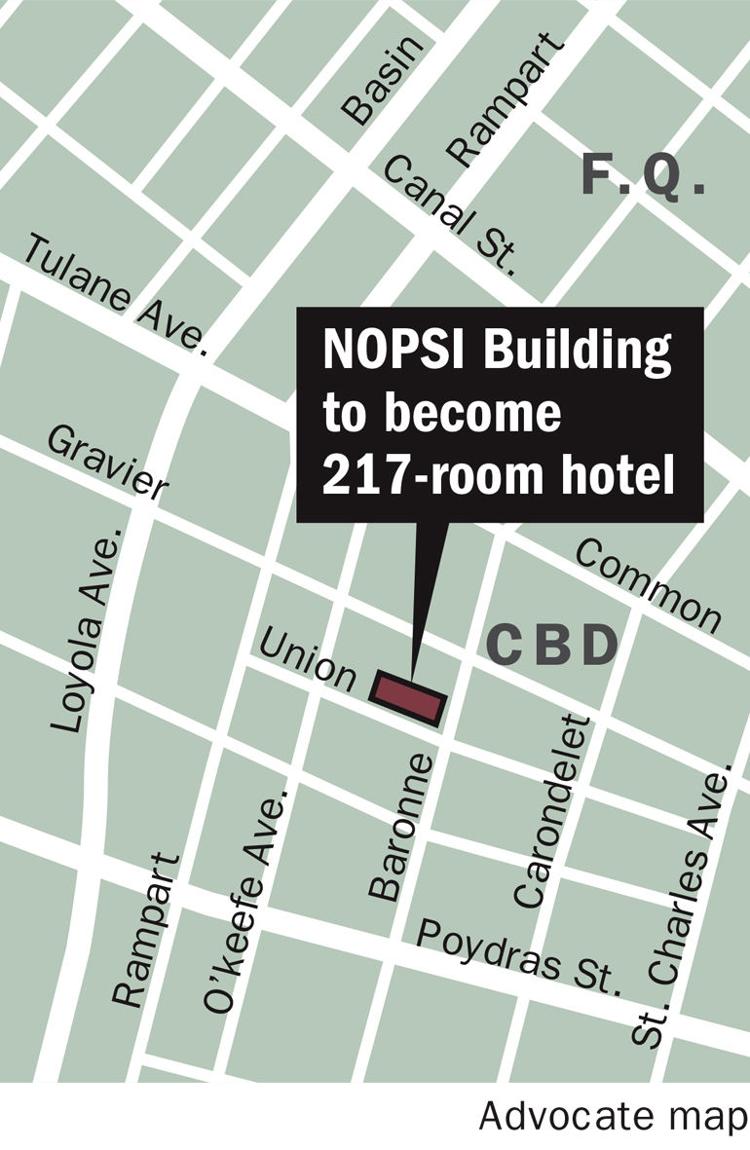 NOPSI was established in the 1920s and ran the city's transit and utility services from the building at Baronne and Union streets that will now be home to the hotel starting in June.
The RTA took over the company's transit duties in the early 1980s, and the company was renamed Entergy New Orleans later that decade.
At least a few elements of that history are being preserved in the renovation, including the counter where customers would buy tickets or tokens and pay their bills.
Anyone who has artifacts to donate can send them, along with contact details and information about the item, to NOPSI Memorabilia Collection, NOPSI Sales Office, 935 Gravier St., Suite 120, New Orleans, LA 70112. Scans of photos or other digital memorabilia can be sent to NOPSI@salamanderhotels.com.
Each item that is donated before May 31 will count as an entry into a drawing to win a two-night stay in the hotel's Presidential Suite, spa treatments for two, and dinner and breakfast at the hotel's restaurants.
"Public Service" has a new meaning in the Central Business District.