A Father's Day gathering in a quiet Slidell neighborhood erupted into arguing, fighting and ultimately deadly gunfire, as James Chaney, who lived at the house on Sunset Drive with his mother, opened fire on Eric Brown, his aunt's fiancé, Slidell Police Department spokesman Chad Olivier said Monday.
Police arrived to find Brown, 40, lying in the street. Chaney, 32, is accused of shooting him several times with a 9 mm semi-automatic pistol.
The victim ran down the street but collapsed three or four houses from where the fight started. He was taken to a hospital, where he was pronounced dead.
The St. Tammany Parish Coroner's Office, which conducted an autopsy Monday, determined that the cause of death was multiple gunshot wounds to the left chest, left abdomen and left leg.
Chaney was arrested Sunday night, and police said they found the weapon used in the shooting inside the Sunset Drive house, in the Hermadel subdivision. He was booked on second-degree murder.
Neighbors and family members called Slidell police about 8:45 p.m. to report gunfire, Olivier said. The two men had been arguing in the backyard, Olivier said, and at some point the dispute moved to the street and became physical. 
Olivier said he did not know what triggered the argument.
"A family lost two members," he said of the incident.
Slidell City Councilman Val Vanney, who represents the area, described it as a quiet neighborhood, and Olivier agreed, saying it is an older neighborhood with a large number of older residents.
Olivier said he attended a June 7 meeting of the Hermadel homeowners association and provided a breakdown on calls from the subdivision from April through June. The most numerous — 22 — were calls for ambulances.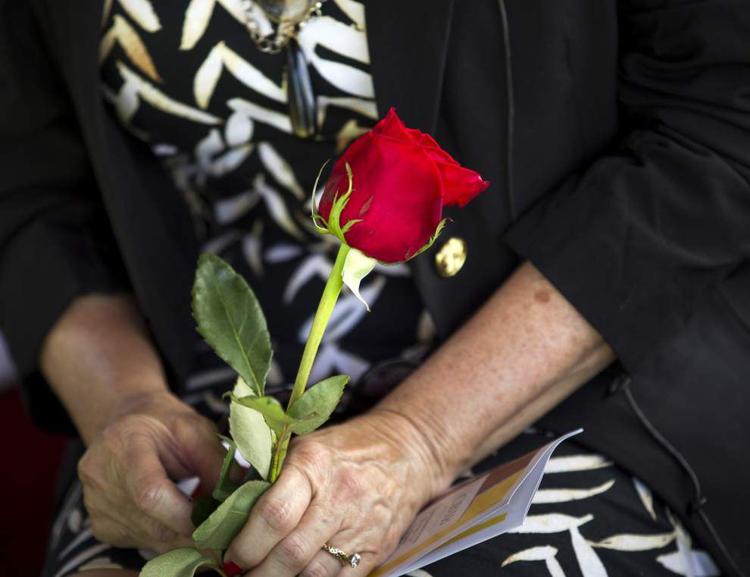 Jamieon Chatman, who is accused of killing two people and wounding six others in a shooting …
The homicide was the first in Slidell since 2015, when a baby girl's body was discovered inside a cardboard box near an apartment complex trash compactor, Olivier said.
There were no homicides in the city in 2014, but in 2013, a Christmas day shooting at an Olde Towne bar left two dead and six injured.