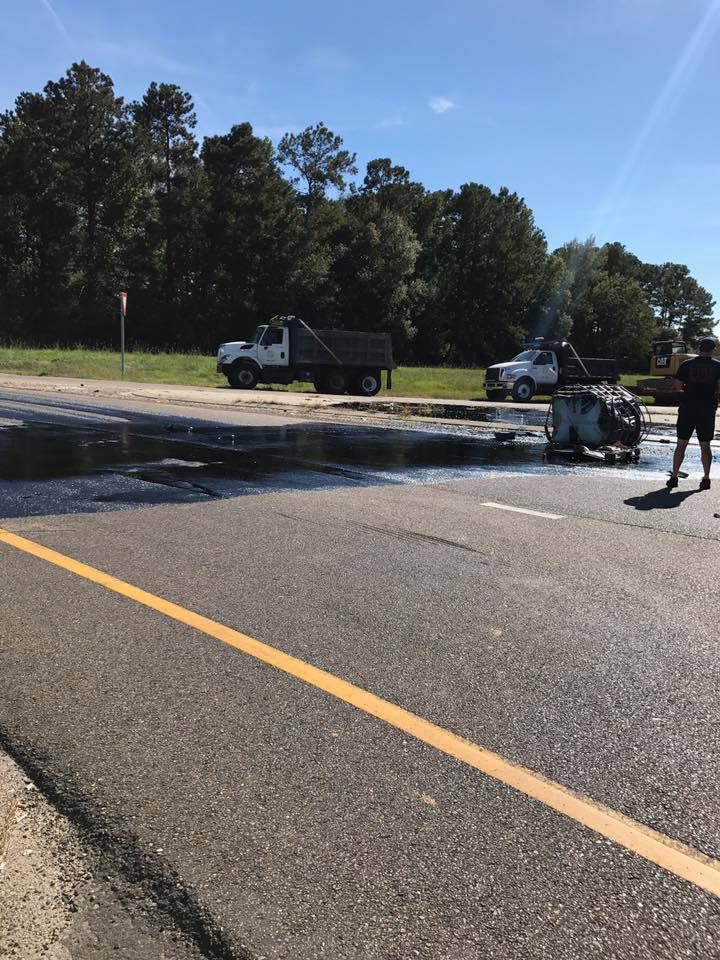 The Eastbound ramp to Interstate 12 in Madisonville was shut down on Wednesday after a tar and oil spill. 
The spill resulted from a piece of equipment that fell off a truck, according to a release from the St. Tammany Parish Sheriff's Office. 
The spill was not affecting the normal flow of traffic, according to the release, but there was no timeframe as to how long the cleanup would take as of Wednesday afternoon.