An electronic ankle monitor and his own admission put Shane Hughes near the site of the killing of a pizza deliveryman in Mid-City four years ago.
Yet the teenager insisted he was running away from the scene when another youth killed Domino's driver Richard "Chris" Yeager in the 2800 block of St. Louis Street on Sept. 22, 2014.
A jury of eight women and four men was deliberating Wednesday night at Orleans Parish Criminal District Court on one count of second-degree murder and two counts of armed robbery for Hughes, who is also accused of taking part in the brutal hold-up of a woman in her Uptown driveway a day before.
Yeager's killing shocked New Orleanians for its senselessness — he had just $20 on him — and for the facts that both of the accused were on electronic monitoring and were so young. Hughes and his alleged partner, Rendell Brown, were just 16 years old.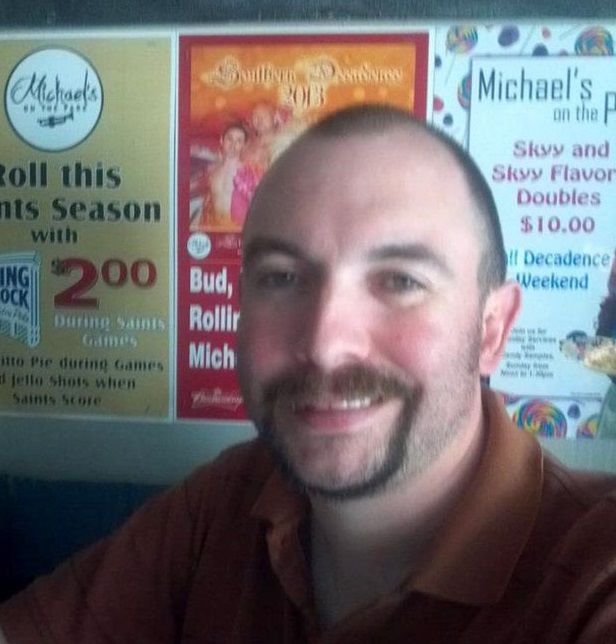 Yeager, 35, was a native of Huntsville, Alabama, who also deejayed karaoke nights in the French Quarter.
Brown pleaded guilty in March under an agreement with prosecutors that saw him sentenced to 40 years in prison. Hughes, now 20, decided to take his chances at trial. He faces life in prison if convicted as charged.
In her closing argument to the jury, Assistant District Attorney Sarah Dawkins said it was no coincidence that the ankle monitor kept placing Hughes on the scene of vicious crimes.
"They made those bad decisions together. There aren't any robberies where Rendell was doing it and Shane wasn't around," she said. "This isn't just the Rendell Brown show and 'poor Shane' is along for the ride. Shane Hughes is an active participant in each of these crimes."
Moments after Rendell Brown pleaded guilty in a New Orleans courtroom Tuesday, Ann Yeager locked eyes with the man accused of killing her son …
Defense attorney Gregory Carter said the state had not presented any direct evidence that his client took part in either stick-up. He said ankle monitor data show his client skipped out before the crimes happened.
"He could not have committed this crime, and he literally was not there at the time the murder took place," Carter said. "They literally give a latitude and longitude down to seven digits. That's not guesswork."
Over two days of testimony, jurors heard from police, a coroner's expert and the victim of the first armed robbery, Martha Brosch.
Authorities said Brosch was robbed at gunpoint as she pulled her vehicle up by her home on Newcomb Boulevard. Brosch said Brown beat her with a gun and Hughes helped by holding her down.
The attack left Brosch with a fractured face and a broken nose. She maintained her identifications of her two attackers at the trial.
But Carter said there were holes in Brosch's testimony. She gave a scant description of her assailants in her 911 call, simply calling them black males. Nor was she able to muster a fuller description in later interviews with police, Carter said. It was only later that she picked Hughes and Brown out of lineups.
"The truth is because she was surprised and because she was attacked by Rendell Brown, she never got the opportunity to see either attacker," Carter argued.
Brosch subsequently changed her story to ensure a conviction, Carter suggested.
Her wounds have not completely healed, but Martha Brosch harbors no resentment toward the young thugs who pistol-whipped and assaulted her thr…
The most pointed arguments between the two sides came over their interpretation of the ankle monitor data. Both sides agreed that it placed Hughes near the two crime scenes.
Yet the data told a more nuanced story than that, Carter said. They showed that his client left the scene minutes or seconds before each attack, he said.
In an interview with police after Yeager's killing, Hughes claimed that he had left just before the shooting happened. He admitted to getting in Yeager's stolen car afterward. A friend said he smoked marijuana in the vehicle.
"If I smoked weed inside a stolen car, charge me with smoking weed. That's illegal, for now," Carter said. "That's not armed robbery. That's not homicide."
The ankle monitor data were not as precise as Carter claimed, Assistant District Attorney Angad Ghai said. Even when Hughes was asleep and at rest, Ghai said, the data seemed to show him darting from his house to the next block over.
Yet prosecutors said proximity to two crimes was enough to prove Hughes' intent. They said the data also showed that after Yeager's killing, Hughes took part in ditching the deliveryman's license plate.
"Ask yourself how he could not have known what was going on, how he could have been a mere bystander? It's not possible," Dawkins said.