The Jefferson Parish Sheriff's Office found an 85-year-old man stabbed to death Tuesday in Terrytown, and investigators arrested a woman who lived with him. 
Sheriff's Office spokesman Glen Boyd said the victim's son had called 911 after not having heard from him since Thanksgiving.
Deputies went to the father's home at 605 National Ave. about 12:30 p.m. and found him with at least one stab would to the torso. He apparently had been killed days earlier, Sheriff Joe Lopinto said. 
Investigators also encountered a woman who lived with the man and was receiving treatment from doctors for "psychiatric conditions," Lopinto said.   
The woman, identified as 46-year-old Krystal Behrens, confessed to killing the man upon being questioned, Lopinto said. 
"Obviously, there appears to be some mental conditions involving the female that resided here with him," said Lopinto, who didn't elaborate on the relationship between her and the victim. "We're not looking for any additional suspects or motives I guess at this point in time." 
Lopinto said a doctor was outside the home preparing to visit the suspect when deputies showed up. 
Lisa Bolton, a neighbor, said a man in his 80s named Moore Pilcher was the only man who lived in the home where the victim was discovered. She said Pilcher, who preferred the nickname "Jerry," shared the home with a woman who appeared to be a longtime girlfriend.  
Parish jail records showed Behrens was booked on a count of second-degree murder Tuesday evening.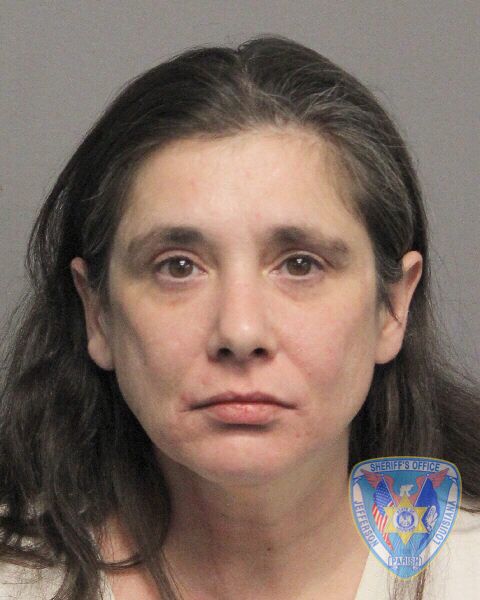 She has previously been sentenced to prison for cocaine possession. 
"It's shocking if Jerry was murdered," Bolton said. "It's somebody I've known since I was 5 years old." 
Another neighbor, identifying himself as Jamell Jones, told reporters that he would occasionally see the woman who was arrested walking around the neighborhood looking intoxicated. 
Tuesday brought the number of homicides reported in Jefferson Parish this year to 31, 26 of which are considered solved, Lopinto said. As of Tuesday, the parish was on pace to register a drop from the 44 homicides reported last year.