Living on the street in New Orleans, Henry Nathan Dunaway panhandled and played his guitar for tips, battling alcoholism and what he described as mental delusions.
He feared the record-breaking cold snap that gripped the area in mid-January would kill him, and he called his mother in Texas afterward sounding surprised that he had survived it. 
"Why am I still alive?" his mother, Gretchen Dunaway, recalled him asking.
She told him, "Because God has something for you to do."
They prayed together before he got off the phone.
Now, she can't help feeling her son was denied the opportunity to turn his life around as she thought he might.  
All indications are that Henry Dunaway was the man found burned beyond recognition behind a shuttered Winn-Dixie store in Gentilly Woods late one morning last month. Police have jailed a fellow homeless man Dunaway considered a friend on a count of second-degree murder in Dunaway's death. 
Dunaway's family expects authorities may be able to confirm his identity once they receive medical records related to a broken leg he suffered in Texas last year. 
Gretchen Dunaway agreed to an interview, she said, because her son was more than the terrible circumstances of his death.
"He wasn't a quitter; he wasn't a loser. The world was hard for him, and it was hard on him," she said. "The only thing I can pray is that Henry's death will be a wake-up call for others who need help. Don't refuse help. Don't try to do it on your own."
Bystanders rushing to put out a small fire behind a vacant building in Gentilly Woods late Friday morning discovered that it was a man's dead …
Henry Dunaway grew up in Baton Rouge with a passion for singing, writing songs and playing the guitar and bass. After his parents split, he moved to Katy, Texas, with his mother when he was about 14.
"He was insanely lovable," Dunaway said. "Anyone who met him loved him."
He got into trouble, though, lots of it. 
He abused heroin, meth and booze, kicking the first two habits but struggling with the third. He would eventually describe speaking with doctors who told him he had a mental illness marked by hallucinations, depression and manic behavior, his mother said.
His mom knew some of what he was going through. She was addicted to alcohol herself before completing rehab at a faith-based treatment facility where she now works.
Her son would attend some of her services. But, otherwise, he wouldn't take medication and insisted he was going to "tough it out," she said.
Gretchen Dunaway said she can't be sure how much those circumstances related to what happened next. She just knows Henry Dunaway spent time living on the streets of Katy, Baton Rouge and eventually New Orleans.
Sometimes, he traveled by bus. Other times, he hitched car rides or hopped on trains, his mother said.
He arrived in New Orleans in November, about two months after fracturing a leg when he was accidentally dropped by friends who had picked him up during a moment of celebration.
Some friends in the Lower 9th Ward put him up for a while, and there was talk about starting a band that would try to book gigs and collaborate to make ends meet.
But while such plans did sometimes materialize, he would always end up back on the streets, not wanting to overstay his welcome. "He felt it was his lot in life," his mother said. 
She said the man police have booked in his death, 52-year-old David Klein, looked on her son as a little brother, as she understood it, making the alleged crime all the more baffling. 
On Feb. 23, police said, Klein admitted putting a cardboard box over his companion as the man slept in the rear loading dock of the vacant Winn-Dixie building in the 4600 block of Chef Menteur Highway.
Security camera footage shows flames erupt as Klein flees from where the man's charred, smoldering body was later found.
A police officer who was flagged down by a witness caught Klein as he was allegedly trying to run from the scene. Klein claimed he hadn't done anything, but he was soon booked on a murder count, and he remains behind bars in lieu of $500,000 bail.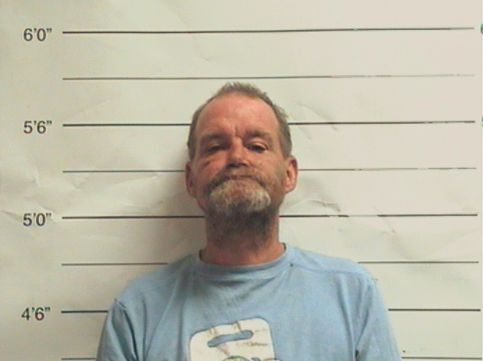 Authorities still haven't identified the dead man or discussed a potential motive for the slaying. But Gretchen Dunaway said she fears the worst.
People describing themselves as friends of Henry Dunaway have flooded social media with tributes. One linked to a recording of Dunaway singing lyrics that now seem haunting: "And there's kids playing guns in the street. And one's pointing his tree branch at me. So I put my hands up; I said, 'Enough is enough. Let me walk away.' And he shot me dead." 
Gretchen Dunaway said she believes her son would have called her by now to let her know he was OK if indeed he was. 
In any event, she said she takes comfort in knowing that he had prayed with her after January's frigid temperatures and had been to church with her before coming to New Orleans.
"I know the way he died was horrible, and I know he had struggles," she said. "But I also think he found a little peace with God."