A familiar name has emerged as a possible opponent for Orleans Parish Sheriff Marlin Gusman in an October election that has received scant attention amid the New Orleans mayor's race.
Ronal Serpas, the former New Orleans Police Department superintendent, is rumored to be mulling a run against Gusman, who is seeking his fourth full term.
Serpas, now a Loyola University professor, declined to confirm or deny his interest in the job, even as he coyly acknowledged the rumors of a possible run for political office -- and for the sheriff's post in particular.
"That's the most prevalent one that's out there," Serpas said as he spoke by phone from Ireland, where he said he's working with local police.
So far, no one has seen fit to announce a challenge to Gusman, with five weeks remaining until the July 12-14 qualifying period for the Oct. 14 primary.
Gusman might appear politically vulnerable, given the rough year he's had. Amid ongoing violence and other problems at the new jail that he opened to fanfare in late 2015, Gusman last summer agreed under pressure to temporarily give up his core duty: running it.
U.S. District Judge Lance Africk appointed an outside jailer, Gary Maynard, to take over the helm of the 1,438-bed facility, with the aim of bringing it closer to compliance with a 2013 federal consent decree.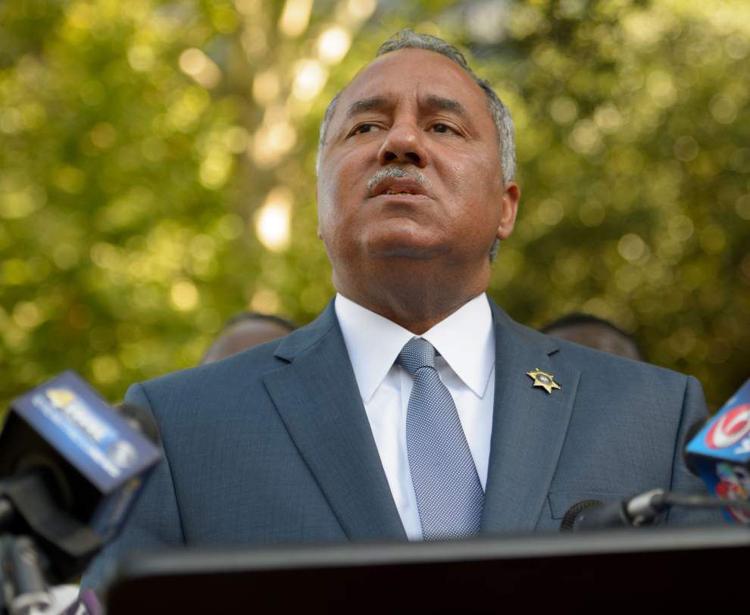 But Gusman, who became sheriff after serving as former Mayor Marc Morial's chief administrative officer and on the City Council, has weathered political headwinds before.
He easily beat former longtime sheriff Charles Foti in a 2014 runoff, overcoming a chorus of criticism over the slow pace of jail reforms.
Still, many considered Foti a has-been who ran a weak campaign. The third candidate in that race, former Orleans Parish School Board member Ira Thomas, has since been convicted in a kickback scheme.
If he runs, Serpas would present Gusman a different kind of opponent, and one with wide name recognition -- for better or worse.
A self-proclaimed law enforcement "change agent," Serpas would be a newbie to elected politics but not to the city. As police chief, Serpas never seemed to garner great public support, and he likely would need to ingratiate himself with the city's black majority. He is white; Gusman is black.
Serpas returned to the NOPD in 2010 after stints as chief of the Washington state and Nashville police agencies.
Mayor Mitch Landrieu booted him as the city's top cop in 2014 after four tumultuous years -- a period in which police manpower nosedived because of a hiring freeze imposed by the mayor and during which Serpas frequently clashed with the rank-and-file.
Ronal Serpas is out as police chief in New Orleans.
Serpas said he was retiring from the department and "from public service" after 34 years as a cop. And for the most part, he has lain low following his retirement.
But he recently has begun to raise his profile nationally as a media-savvy policing expert.
And locally, Serpas has begun to chirp on Twitter about rising New Orleans crime rates, in an increasingly direct critique of Landrieu, his former boss.
It was bound to happen, and the timing was right for everyone.
Serpas even tweeted a shout-out last month to Dyan French Cole following the death of the relentlessly vocal community activist, who went by the nickname "Mama D" and was often a thorn in the side of local law enforcement.
"Very sad news," Serpas tweeted of her death.
Perhaps kissing babies will be next.