If the cold is too much for you in New Orleans right now, don't look for sympathy in Syracuse, New York.
It's having one of the coldest winters on record this year, enduring weeks, not days, worth of freezing temperatures. "We've had 24 days of ice age," said Martin Davis, a veteran of the city's Public Works Department.
And yet, in upstate New York, schools are holding classes, the drinking water is flowing normally and the highways are open. While much of southeast Louisiana ground to a standstill this week, municipalities across the northern United States got along as usual.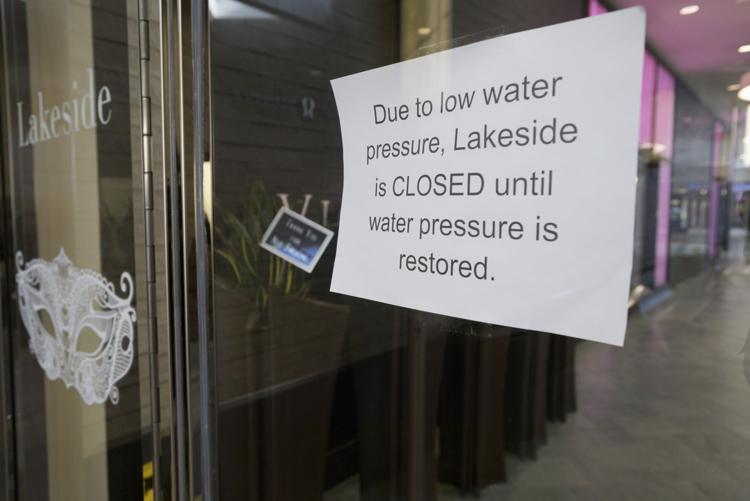 The reason is simple enough: Southeast Louisiana wasn't built for these kinds of temperatures.
In places like the Northeast, water and sewer pipes are typically buried several feet deep, below the "freeze line," and enter homes through a basement. Even where pipes aren't protected underground, they're sometimes heated. So there's less risk of a pipe bursting, despite much more frigid temperatures.
In New Orleans — where basements would be problematic — pipes are often exposed between the ground and elevated homes. And given how infrequently the area gets an extended period of frozen temperatures, the insulation around exposed pipes has often been allowed to deteriorate, said Todd Brechtel, of Brechtel's Plumbing in Metairie.
On the cusp of a busy weekend, New Orleans tourism officials were scrambling to accommodate guests late Thursday as water pressure in some hot…
So with pipes bursting and everyone running faucets as a precaution, the local utilities can't keep up with demand and a drop in water pressure means there's a risk of bacteria creeping into the system. Hence the warning to boil tap water before drinking in both New Orleans and Jefferson Parish.
It's a similar story with the roads.
Can't see video below? Click here.
In colder climates, roadbeds often extend deep into the ground to get past the freeze line, explained Scott Duncan, the deputy commissioner of public works for Albany County in New York. That way the soil underneath doesn't freeze, expand and buckle the pavement above it.
And of course there is an army of workers and plows ready to go when big storms hit. Albany County has 45 plow trucks. They have electric heaters to keep their engine blocks warm and prevent their fuel from turning to sludge. The gas itself is a mix of diesel and kerosene for the same reason. The county spreads about 20,000 tons of salt on area roadways in a given year.
In New Hampshire, where many residents in the middle and southern portions of the state have long daily commutes into Massachusetts, keeping roadways passable during the winter months is a major priority. A cold snap can't shutter the interstate.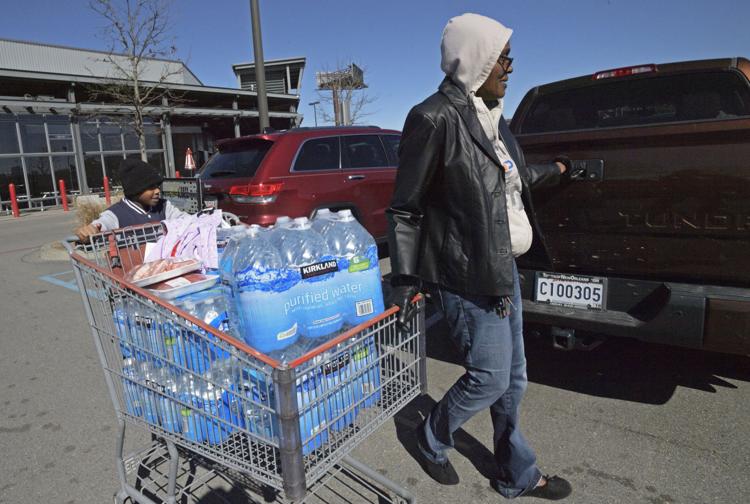 The state Department of Transportation there has 700 plows and has already spread 98,000 tons of salt this winter, according to spokesman Bill Boynton. Ahead of major storms, crews will spread a salt-water brine to keep roadbeds from freezing too hard in the first place. He said the department spends about $48 million a year on winter maintenance.
The only problem they have in New Hampshire, Boynton said, is a little bit of overconfidence on the part of drivers. He's irked by the TV commercial where a news crew is reporting on a blizzard and a Jeep goes cruising by effortlessly. "Those are the ones that end up in a ditch," he said.
In south Louisiana, the situation is very different.
Rather than being planted deep in the ground, many highways extend over long stretches of open water. Surrounded by cold air and lacking the extra insulation, they freeze more quickly than they otherwise would, said Rodney Mallett, a spokesman for the state Department of Transportation and Development.
Louisiana officials hope to be clear of extended water issues caused by a recent cold snap by the end of the weekend, but New Orleans Mayor Mi…
Mallett said officials from other parts of the state lent equipment and manpower to try to keep the roads clear. The department had about 1.8 million pounds of salt ready to go. Workers used bulldozers to scrape up the ice and then street sweepers to spread it around.
But given how unusual it is for Louisiana to see such a deep freeze — the last time the state had such widespread road closures was 2014 — it's not "a state that's going to invest a lot of money in snowplows."
"We had a record low and a prolonged period of sleet and ice," Mallett said. "We could always use more resources and newer equipment and more people, but this was really an unusual set of circumstances. … Sometimes Mother Nature wins."
Lea Skene in Baton Rouge contributed to this report.