Several years ago,  I rented a small apartment attached to a very nice home in an affluent neighborhood. My place was in the back. One night, as I was walking around the main house to get to my apartment, I heard dogs screaming and barking, along with a lot of yelling and cheering. At first, I thought it was a movie playing loudly. But I then realized what I was hearing was real. I quickly called the cops.
The parents who lived in the main house were out of town, and they had left their 18-year old son home alone for the weekend. He apparently got mixed up with some other teens involved in dog fighting. About a dozen teenagers were fighting pit bulls in the rec room. Police came and arrested several of the teens. The walls of the room were covered with blood. A couple of the dogs had severe wounds and were bleeding heavily.
There are many things in life I have a difficult time understanding, and one of them is why anyone would intentionally hurt a dog. Dogs are usually so loving, vulnerable, and loyal. They can be the epitome of incorruptibility, goodness and unconditional love. We always had dogs growing up, and I had one for several years as an adult. They become a part of the family. I'm not one of these people who thinks dogs are better and more important than people. But in my mind, they're close.
The room where the dogs were fighting was separated by a wall from where my dog was staying. I can't imagine what my dog was thinking as it heard the horrific sounds of other canines screaming in pain while teenagers cheered on the carnage.
My memory of that night came back to mind recently after viewing the disgusting video of a teenager swinging two small dogs around on their leashes and then flinging them into the air as if they were stuffed animals. Investigators believe the abuse happened in the Gardere area, off Burbank Drive, in Baton Rouge. I don't know how someone's heart can become so callous that they think it's OK to hurl two small dogs through the air with their collars choking their necks, causing them to land smashing their faces on the hard cement. The video shows the dogs squeal when they hit the ground and then run away. The scene has gone viral globally and has now been seen by millions.
East Baton Rouge Parish District Attorney Hillar Moore said there's little he can say about the case.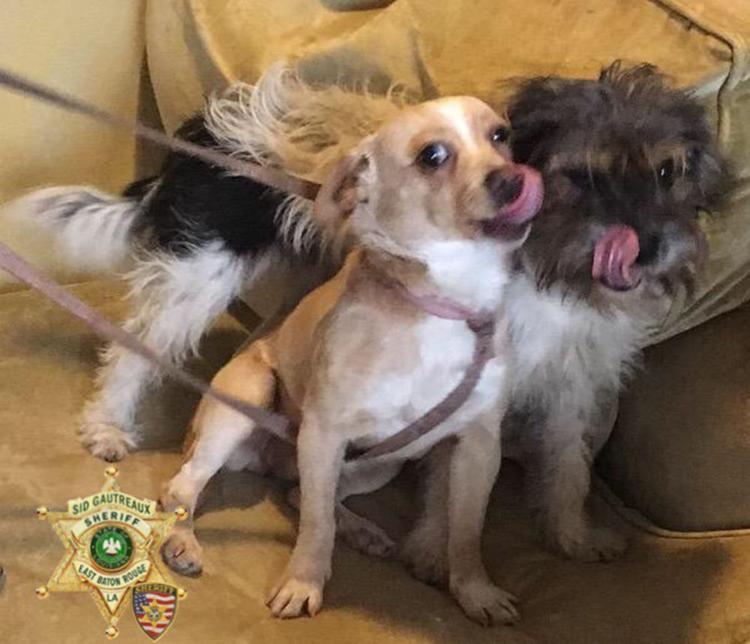 "I can affirm that the East Baton Rouge District Attorney's office has filed delinquency petitions against a juvenile alleging cruelty to an animal, a misdemeanor offense. Juvenile matters are confidential unless they are statutorily enumerated as a crime of violence. They are also closed to the public. Under Louisiana law, this offense is not classified as a crime of violence," Moore said in a released statement.
The good news is the small dogs will be OK, at least physically.
"We are happy to say that deputies and animal control canvassed the area in which we believe the video was filmed and found the dogs. They are with their owners and happy and healthy!," read a statement from the East Baton Rouge Parish Sheriff's Office.
The Humane Society reports a number of studies have drawn links between the abuse of animals and violence against people. A study by the Chicago Police Department revealed a startling propensity for offenders charged with crimes against animals to commit other violent offenses toward human victims. Of those arrested for animal crimes, 65 percent had been arrested for battery against another person.
Because of laws protecting juveniles, we may never know if the teenager who thought it would be cool to be cruel to the sweetest of God's creation will be held accountable for his actions. Hopefully, this will serve as a wake-up call and cause him to re-evaluate who he has become.
Email Dan Fagan at faganshow@gmail.com.