Louisiana native Zachary Richard, a singer, songwriter, poet and long-time activist fighting to preserve the Acadian culture, was named an officer in the French Academic Palms during a ceremony Monday in Lafayette.
The honorary title was created by Napoleon I in 1808 for university members and extended in 1866 by Napoleon III to non-teachers who rendered illustrious service to French education. Today, the honor recognizes those who have rendered eminent service to French education and actively contributed to the prestige of French culture.
Vincent Sciama, Consul General of France in Louisiana, bestowed the honor on Richard during a ceremony Monday at Myrtle Place Elementary, a French immersion school in Lafayette.
The award recognizes Richard's unwavering commitment to French immersion schools and his leading role in promoting the French and Creole language in Louisiana, Sciama said in a news release. Richard works with a French-speaking children's choir, Etoiles de l'immersion, helping to preserve the language, he said.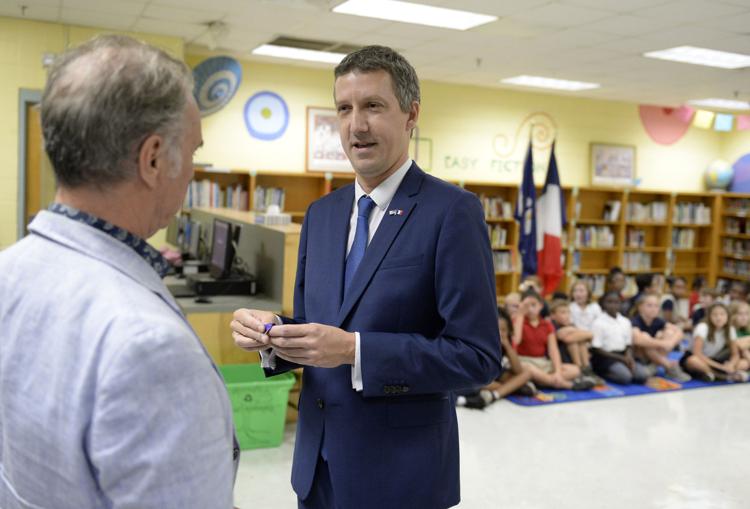 Richard said he hopes the recognition underscores the opportunity that French-immersion education represents for young students, the news release states.
His relationship with French literature began at age 14 in a French class at Cathedral High School, Richard said.
"I am reaping the benefits of that class to this day and my career as a French language songwriter and poet would not have been possible without it," he said in the news release. "No matter which learning path our young students follow, be it the sciences or the arts or any other discipline, speaking a second, or several, languages can only serve to develop a profound interest in the world and a genuine enthusiasm to learn."
During the ceremony Monday, Richard announced the launch of a crowdfunding effort after French immersion teachers across the state spoke about the program's need for textbooks and teaching materials. The campaign is being conducted in collaboration with Action Cadienne, the Louisiana Consortium of Immersion Schools, Louisiane-Acadie and the Council for the Development of French in Louisiana.
For more about the campaign or to make a donation, visit www.gofundme.com/f/immersion/FR.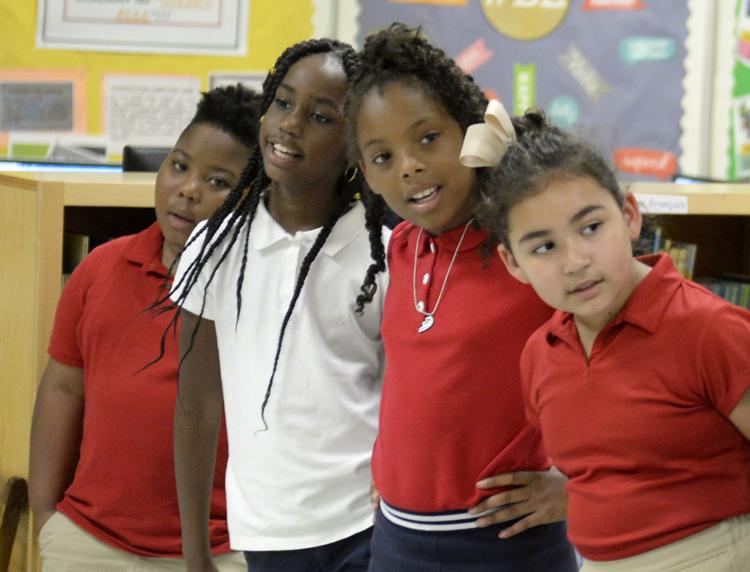 Richard is an internationally-known singer-songwriter. His performances in August at Congrès Mondial Acadien in New Brunswick, Canada, were sold old. He founded Action Cadienne in 1996, a nonprofit organization that promotes the Acadian culture and French language of Louisiana. He has been awarded four honorary doctorate degrees from universities in Canada and Louisiana, has been honored by the French and Canadian governments and was named Humanist of the Year in 2015 by the Louisiana Endowment of the Arts. He also is a producer, narrator and composer of several documentaries, and has more than 20 albums, several of them gold and platinum albums.