Abraham "AB" Rubin Jr. has announced his candidacy for Lafayette Parish Council District 5.
In his campaign announcement, Rubin said he was born and raised in District 5 "and I want to make sure that it continues to move in the right direction."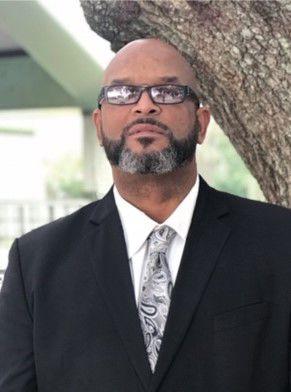 Family, he said, is very important. Rubin has been married for 28 years to Sonya Harris Rubin and are the parents of four and grandparents to one child.
Rubin has been employed for 31 years full-time by UPS and part-time four years at Limousine Ltd.
He has been active in the community his entire life, coaching boys and girls basketball and softball, from T-ball to fast-pitch. He's also a 5th degree Black Belt who taught martial arts for many years.
Rubin, with the help of family and friends, adopted Alice Boucher Elementary School, providing donuts on the first day of school, tablets for fifth-graders at Christmas and other treats. He cooks for residents of area retirement homes on Grandparents Day and provide entertainment. A special project he's been coordinating for 19 years is the Citywide Easter Egg Hunt for as many as 500 children.
Among the honors bestowed on Rubin has been Acadiana Men of Excellence Award from the Ladies Auxiliary Court 76, Father of the Year from 100 Black Men, Kingdom Man Award from Destiny of Faith and the leadership award from the Southwest Greater Lafayette Black Chamber.
Parish Council District 5 includes all or parts of Cameron Street, Woodrich Lane, Benoit Falgout Drive, East Pont des Mouton, Lajaunie Road, Seafood Lane, Lake Martin Road, Alexander, East Willow Street, Carmel Drive, East and West Simcoe and Myrtle Place.