The past nine months have been equal parts exciting and stressful for Anthony Colligan, who won $2 million in June through the Louisiana Lottery Powerball.
The Carencro man's good fortune has made it tough to keep a low profile, and it's soon going to be even more difficult for him to keep that anonymity.
Colligan, 58, spent Mardi Gras weekend looking for a house in the Lafayette area with David Bromstad, the host of HGTV's "My Lottery Dream Home."
"I tell you, we laughed and cut up and had so much fun," Colligan said. "I didn't know he was like that. I did not know. I just started laughing and couldn't stop."
You can watch Colligan cut up with Bromstad in an episode of "My Lottery Dream Home" that is scheduled to air at 8 p.m. Friday, April 26, on HGTV.
When the network reached out about featuring him on the show, Colligan was hesitant.
"I don't want the publicity," Colligan said. "I just want to live my simple life."
He liked his life before winning the lottery. That's why he's continued to work as a veterinary assistant at Baronne Vet Clinic in Sunset and hasn't purchased anything terribly extravagant with his winnings. Until now, his most lavish purchases have been a used car, backhoe and tractor.
But the experience of shopping for his dream home was more than Colligan could have hoped for.
"This was my first time hanging out with a celebrity, and it was a blast," Colligan said. "It was good therapy for me, real good therapy for me. Because winning the lottery didn't change me, but it changed the people around me."
In addition to house hunting, the HGTV crew attended a Mardi Gras parade, took a swamp tour and tried boiled crawfish.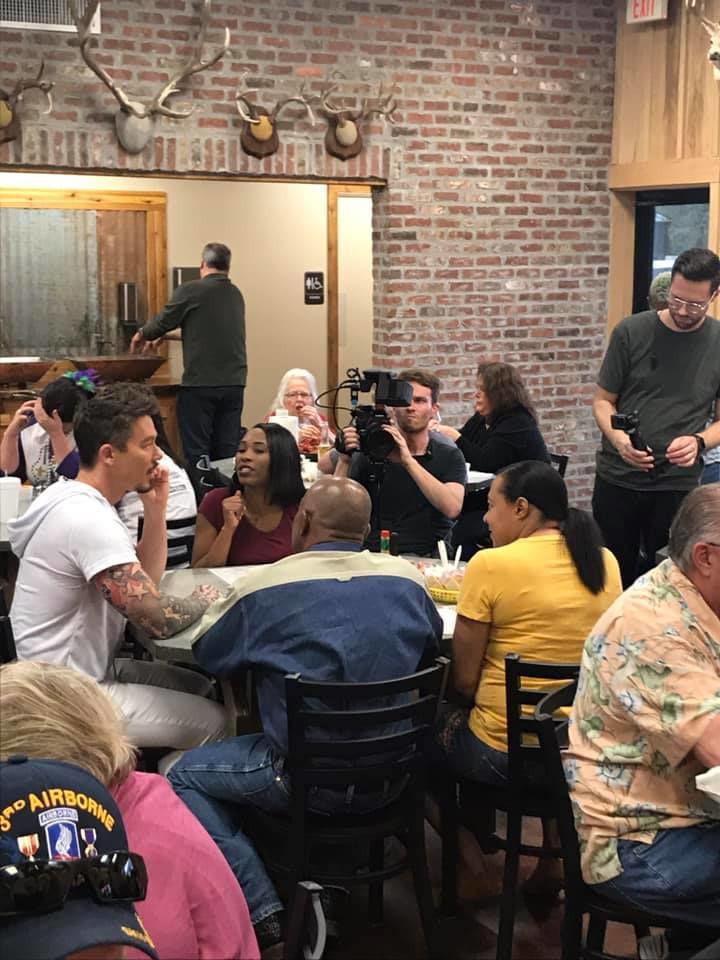 Colligan showed Bromstad how to peel and eat boiled crawfish for the camera at Crawfish Time on Ridge.
"I had to teach David how to suck on some crawfish heads," Colligan said with a laugh. "He loved the crawfish, but he's not too keen on sucking on the heads."
Neither Colligan nor Brant Lamm, the restaurant's owner, had seen an episode of "My Lottery Dream Home" before meeting Bromstad.
They only realized how much of a following the show had when they saw how others at the restaurant reacted to Bromstad's presence.
"We had a lot of customers who were excited and wanting to take pictures and all of that," Lamm said. "David was great, and he joked around with everybody."
During his down time, Bromstad took an off-camera swamp tour at Atchafalaya Basin Landing and Swamp Tours in Henderson.
Christine Friedman, who manages the business, was shocked when Bromstad showed up. She's a longtime fan of the show, which premiered in 2015.
"We weren't even aware he was coming," she said. "I totally fan-girled. He's so much cuter in person than on TV. He's so adorable."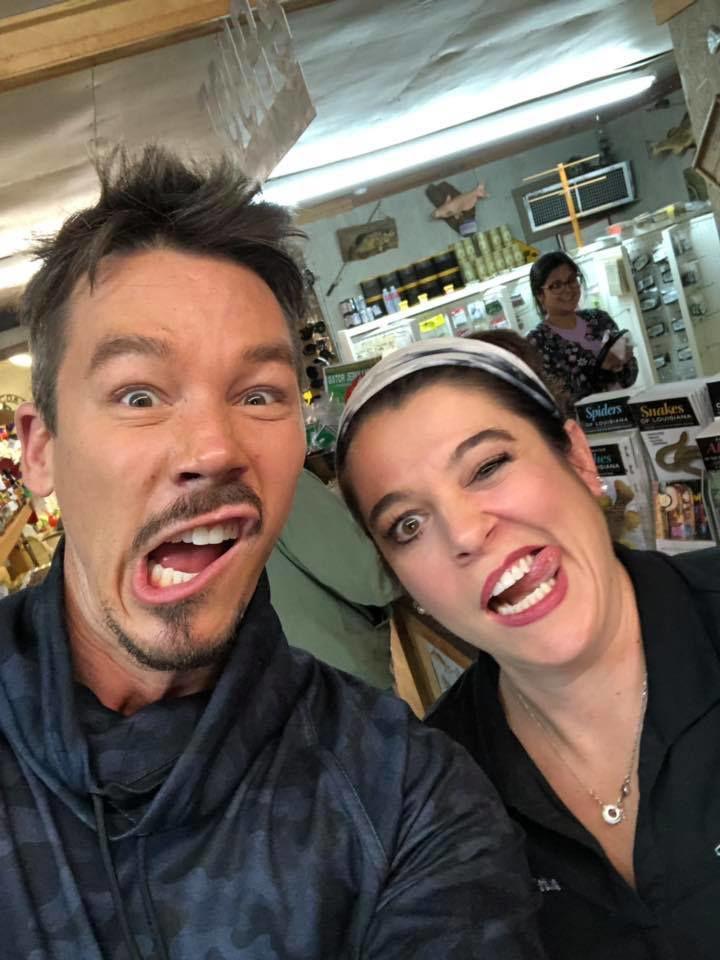 Friedman said her staff and other tourists were equally stunned by his wit and personality.
"We've had many famous people here," Friedman said. "And he was by far the most patient and nicest with everyone wanting to get pictures. He was a total blast, just completely humble and completely down to earth."
That might be why Colligan hit it off so well with the TV star.
He even sent Bromstad and the crew off with a Cajun care package filled with boudin, cracklins and stuffed chickens.
"My time with David was great," Colligan said. "Look, I haven't laughed and met genuine, good people like that in a long time. David was hilarious. Everything that comes out of his mouth is just funny. He's just real good people."
"My Lottery Dream Home" features average Americans who recently won the lottery as they shop for not-so-average homes. The episode Colligan is featured in is scheduled to air at 8 p.m. Friday, April 26, on HGTV. Learn more at hgtv.com/shows/my-lottery-dream-home.