The committee addressing potential problems in transitioning from a combined city-parish council to separate Lafayette city and parish councils raised concerns Wednesday about joint meetings, budget disputes and the home rule charter requirement of two-thirds votes for some matters.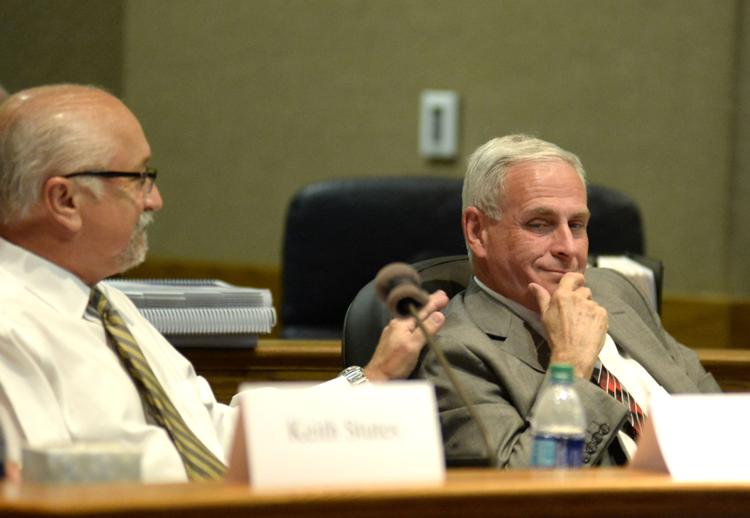 Transition committee member and Lafayette Parish Clerk of Court Louis Perret asked Lafayette Consolidated Government attorneys during a meeting Wednesday who suggested requiring a two-thirds vote of both the new city and parish councils to approve some issues, such as a proposal to amend the charter.
The stipulation means four out of five city council members and four out of five parish council members have to agree to place a charter amendment or tax proposal before voters.
City-Parish Attorney Paul Escott said he did not remember who proposed the two-thirds vote, but speculated it may be because the previous charter required a two-thirds vote of the city-parish council to amend the charter, which is the equivalent to amending a constitution.
"That's going to be a huge hill to climb," Perret said after the meeting. "The sooner we face that realization, the better off we'll be."
The LCG Transition Committee can only make suggestions to the new councils. It has no authority to require anything of them. Since the two-thirds vote requirement is in the new charter, it probably would take a charter amendment to change it. That would require four of five members of each council to agree to put it before voters.
Committee Chairman Jerry Luke Leblanc, a former state representative, had questions and concerns about matters both councils will have to vote on, such as the budget, and how the two bodies will work together at joint meetings, including who chairs the meetings. 
The LCG budget is presented as one document that contains a city budget, a parish budget and a Lafayette Utilities System budget. Both councils have to vote on the single budget document, Escott said.
"Therein lies a potential significant issue in what people expected," Leblanc replied. "I think people (in the city) expected control of their water and fiber."
LUS is owned by residents of the city of Lafayette, not the entire parish.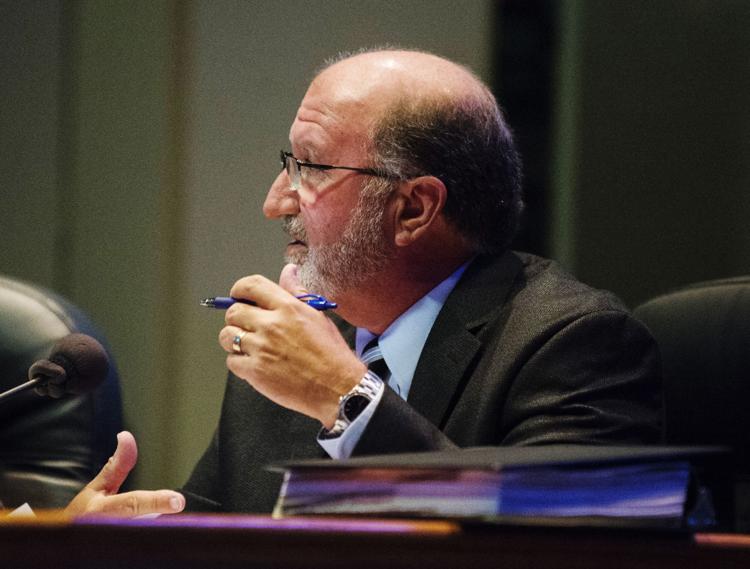 If the parish council would not adopt the budget because they don't like something in the city budget, Escott said, that raises issues as to the reasonableness of their position and may be challenged in court.
"You can't abuse that power and use it as blackmail because you don't like a section of the budget," Escott said.
Leblanc said he has seen just that happen in the legislature.
The ultimate "nuclear" option to solve a budget stalemate is a local government budget act that says if a local government fails to adopt a budget, 50 percent of the amount they appropriated the prior year is what they have to work with until they adopt a budget, Assistant City-Parish Attorney Mike Hebert said.
In December, voters approved a home rule charter amendment splitting the nine-person city-parish council into a five-person Lafayette City Council and a five-person Lafayette Parish Council. Elections for those seats are Oct. 12, with runoffs, if needed, Nov. 16. The new councils take office in January.
Acadiana Business Today: Homes sales in Lafayette Parish rebound in August; sales in Acadiana set August records for total sales, dollar volume; Wages up in major Louisiana parishes, though some lag the national growth rate