A short film about a Haitian immigrant and a Cajun woman whose only common connection is the French language will premiere this week.
It's something Logan LeBlanc, who cowrote and directed the film, has eagerly been anticipating since winning the $25,000 #CreateLouisiana French Culture Film Grant.
"I'm not nearly as nervous as I thought I would be to share this," LeBlanc said. "I'm actually pretty optimistic. I'm normally pretty hard on myself as a creative or an artist. You think of what you could have done differently. I'm now getting to a place where I can view it objectively, and I'm excited. I don't think that happens very often."
"17 Year Locust" debuts at 10:05 p.m. Thursday on TV5Monde USA, the largest sponsor of the $25,000 #CreateLouisiana grant that funded the project.
The film will also be screened at the New Orleans French Film Festival at the end of the month and streamed virtually from March 23-31 as part of the festival and will be screened at the French Embassy in Washington, D.C., on March 20.
The screenings coincide with the annual celebration of International Francophonie Month in March.
"I think the most interesting thing about working on this film was how many people had to come together to get a piece that accurate," said Allison Bohl DeHart, the film's producer. "The film has a Haitian Creole dialect, and it has a Cajun French/standard French conversation. Then it has English. It sounds somewhat simple, but in order to get that accurate for someone who watches this in Paris versus someone in Louisiana, the Cajun French has to be understandable to others who speak different dialects of French."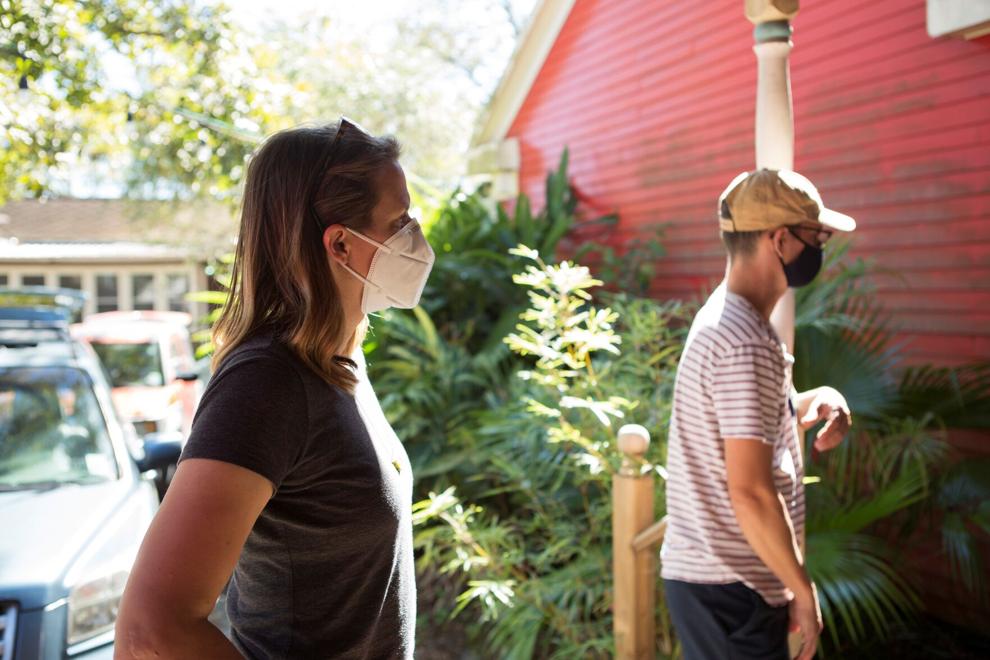 DeHart, LeBlanc and scriptwriter Trevor Navarre aren't native French speakers and leaned on the language experts at the Council for the Development of French in Louisiana while working on the film.
They also relied on the people portraying the two lead roles — Miami actor Stevenson Jean as René and Lafayette actor Becca Begnaud as Odile. 
"Me playing René was me playing every Haiti immigrant, every immigrant in general," Jean said. "I think '17 Year Locust' is more than a Haitian and a Louisiana story. I think everyone can look at it and see themselves in it. It's really more of a universal story, and me playing him was a way to bring real emotion to the character that people would be able to see themselves in."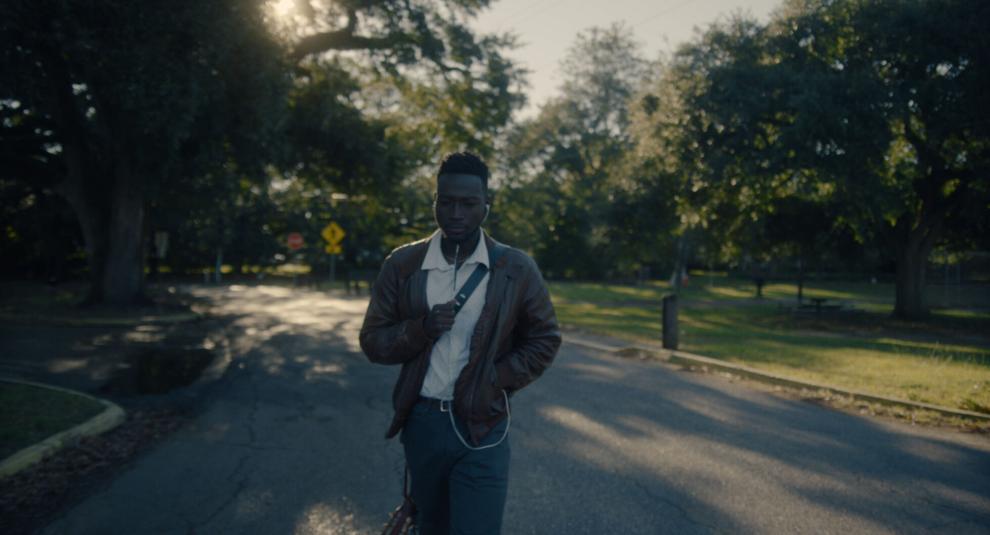 The short narrative film is about 20 minutes long and follows René, a Haitian immigrant, who moves to a French-speaking city in Louisiana in search of a better life for him and his pregnant wife. When Odile, an elderly Cajun woman in hospice care, demands a French-speaking caregiver, the staffing agency reaches out to René, who is the only option they have. After intense conversation, Odile learns from René that he intends to abandon his own culture and traditions in exchange for becoming an American. It's only then she feels brave to open up and share her own story of American assimilation and the great cost that came with it.
The film's name is a nod to the cicadas, often confused with locusts, of south Louisiana that spend 13 to 17 years underground before emerging briefly in swarms to shed their exoskeletons and lay eggs then returning to their underground homes. Some won't make it back to safety, however, as predators await them.
"It kind of mirrors René, the main character," LeBlanc said. "It's this animal that lives underground for 17 years and has to come up and shed its skin and live this super short life very different from what it knew before. As we were developing René as a character, that parallel was drawn, and I couldn't shake it."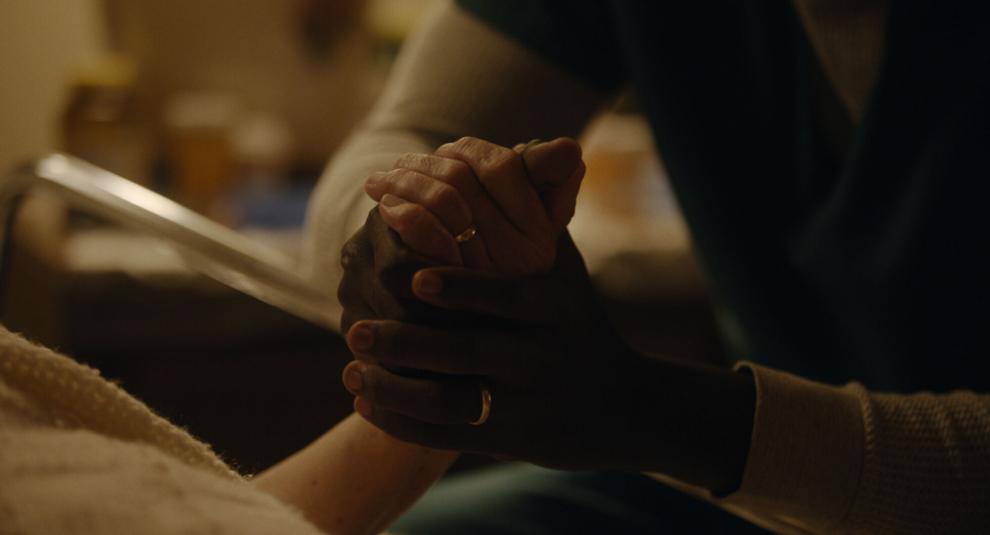 Jean immediately connected with René.
The actor moved to the United States as a teenager after the 2010 Haiti Earthquake devastated his home. Sunday marked the 11th anniversary of his family's immigration.
"Me playing René was me playing my father and my uncle and someone else's father and uncle," Jean said. "It was truly impactful. It was impactful because it's so relevant to what's going on in Haiti right now and here in the U.S. too — the amount of immigrants who are coming to the country or who are stopped from coming to the country."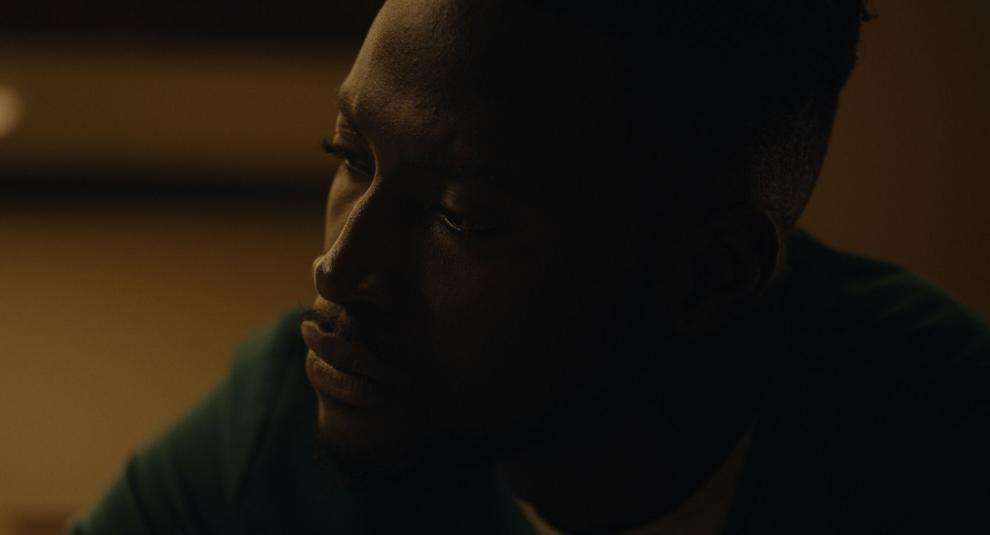 "17 Year Locust" was filmed in south Louisiana and funded through the fourth annual #CreateLouisiana French Culture Film Grant with support from TV5Monde USA, Deep South Studios, the Louisiana Endowment for the Humanities and Cox Communications. The grant's goal is to champion indigenous filmmaking talent and celebrate the diverse culture of Louisiana.
"This compelling film about a French-speaking immigrant looking to assimilate into an American way of life perfectly reflects our mission to celebrate francophone culture," said Patrice Courtaban, chief operating officer of TV5Monde USA, in a statement. "And we hope it serves as a conversation starter among our viewers regarding this very timely topic."
Acadiana Business Today: Thousands in Louisiana will pay less, some even nothing, for Obamacare; see some examples