Lafayette will serve as the backdrop for two female-driven TV thrillers that are expected to premiere on Lifetime later this year.
One film follows a mother who discovers a secret market for stolen babies in her small town while trying to find her own child who was abducted. The other follows a woman who cheats on her husband when she suspects he is cheating on her, which puts the whole family in danger because of her new lover's dark past. 
"There's a lot of interest in this kind of content right now," said Griff Furst, who's producing both movies for Curmudgeon Films. "People will come to us and tell us what they want us to do, and we create it from the ground up based on what they're looking for for their network channel."
Furst and his team started scoping out locations and casting in Lafayette more than a month ago for the films. They began shooting last week, and they'll finish both by the end of this week.
Locals might recognize scenes shot along Jefferson Street downtown, at homes in the Saint Streets neighborhood, at Oaklawn Park near the university, and inside of businesses such as Tsunami Sushi and Rêve Coffee Roasters.
"I've never shot down here before, but I've had a really wonderful experience," said Jessica Janos, who is directing one of the films. "The crew's been really hard working, and the locations are gorgeous. It's been a fantastic experience all around."
Janos is directing a film with a working title of "Black Market Baby" that follows a woman named Melissa who finds herself in a small town in the fictional Mouton Parish after escaping an abusive relationship. Melissa's child gets abducted, and she discovers a secret market where they're abducting and selling babies.
The lead role is portrayed by Gracie Gillam, who is best known for starring in the Disney Channel "Teen Beach" franchise. 
"I really like how fierce my character is," Gillam said. "That's probably been the most fun thing because this movie makes her doubt herself over and over and over again, and it's only by really trusting her own instincts that she's able to come out victorious."
Gillam has spent her down time in Lafayette at the dog parade and tasting new foods. She said she tried and loved boudin and boiled crawfish from Crawfish Time, and she's been to Tula Tacos so many times they gave her a T-shirt.
"I love it here," Gillam said. "I actually don't think that an individual town I've shot at has shown me as much kindness as Lafayette has."
That seems to be the consensus among those working in the area for the first time.
Tamar Halpern, who is directing the other movie, said she would absolutely return to the area to shoot again.
"I just think it's a really film-friendly place to work," Halpern said. "People are really nice, and I love the way the city looks."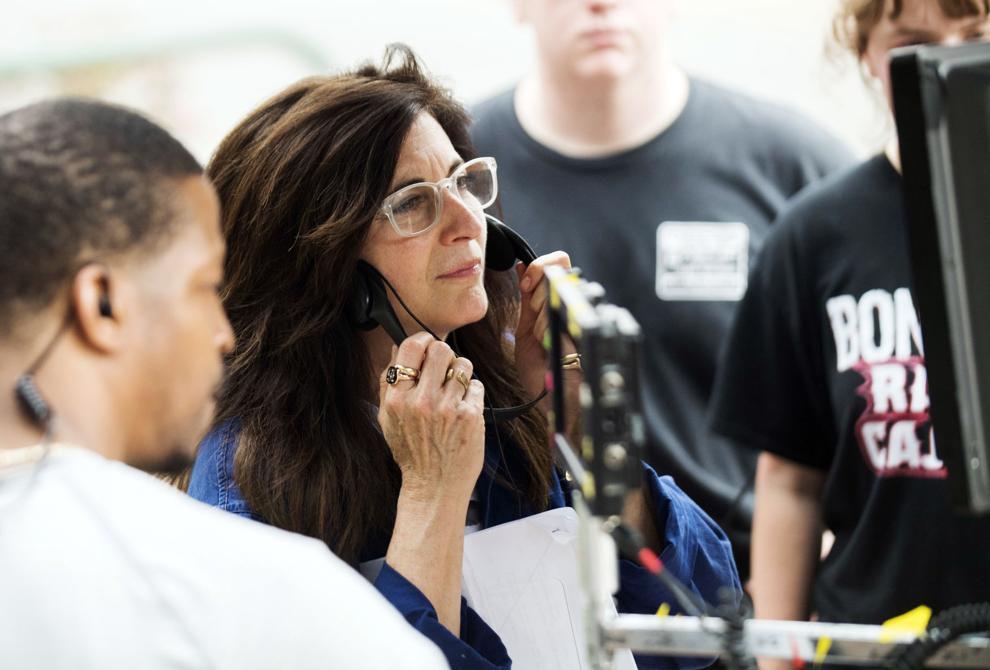 Halpern is directing "Sinfidelity," which follows a woman named Angela who suspects her husband is cheating when he's actually planning a surprise trip for their 10th wedding anniversary. When Angela thinks her marriage is over, she falls for a hopeless romantic named Franco who happens to be a sociopath that puts Angela and her family in danger.
Angela is portrayed by Jade Tailor, who is best known for starring in the TV series "The Magicians."
"She's a good-hearted person that's just made a mistake," Tailor said. "And oftentimes, as humans, I think we make mistakes and then have to deal with the consequences of that. She's really fighting to do the right thing, and there's this redemption at the end that sort of gives us permission as humans to make mistakes. A mistake does not mean the end for us."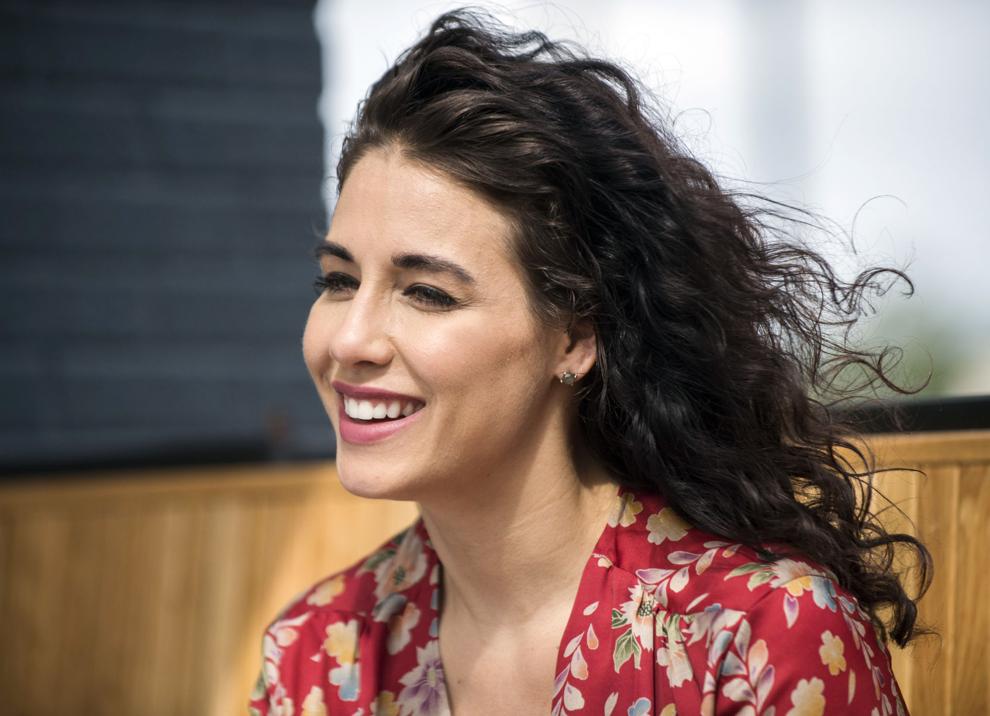 Her character's daughter, Vivian, is portrayed by New Orleans actress Piper Blair.
Piper turned 8 on set last week.
"And I got a big cake," Piper said with a smile Tuesday a few minutes after shooting her final scene. "It was chocolate. It was also vegan because I'm vegan."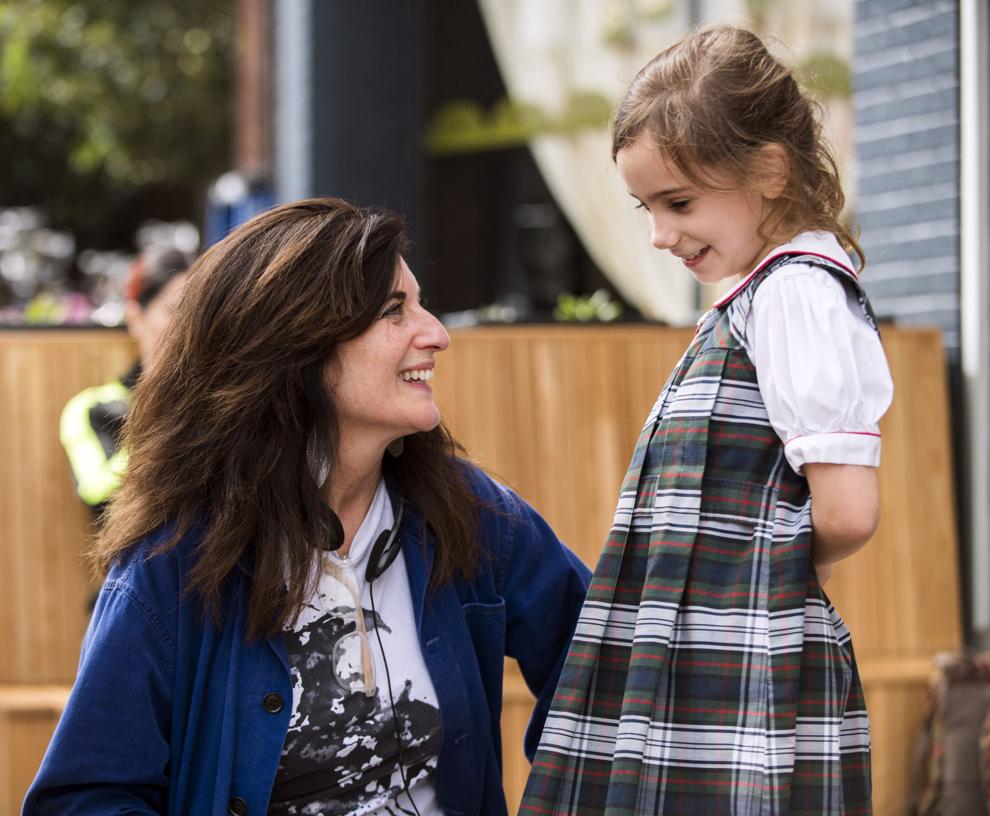 Louisiana's tax incentives are what brought Furst to the state in the mid-2000s. He's shot about 40 movies in Louisiana since then, about half of which have been in the Lafayette area.
One reason the area appeals to Furst is because of opportunities to get state tax credits in advance through loans from the Lafayette Public Trust Financing Authority.
The LPTFA loaned Curmudgeon Films $400,000 two years ago to film and produce "Curse of the Dream Witch"and "You Might be the Killer" in Lafayette. The state tax credit was repaid last year to the LPTFA to cover the loan, with the film company paying an additional 10% in interest to the authority.
The two films Furst is shooting this week are possible in part because of a December loan through the LPTFA. The $250,000 loan has the same repayment terms as the first one.
Furst, who lives in Los Angeles, also owns a home in Lafayette since he spends so much time filming in the area.
His next movie, which has a working title of "Fifty-Seven Seconds," is expected to be filmed in Lafayette within a few months.
No other film companies have applied for or received these kinds of loans through the authority, according to the LPTFA's director of operations.
"On these real small production-type films, it's easier or more beneficial for them to get the tax credit in advance through a loan rather than wait until the end," Rebekke Miller said. "It's beneficial to the community because Curmudgeon Films is hiring local people. It's giving jobs to people in our community who want to work in the film industry, and it gives them the opportunities to work where their passions are."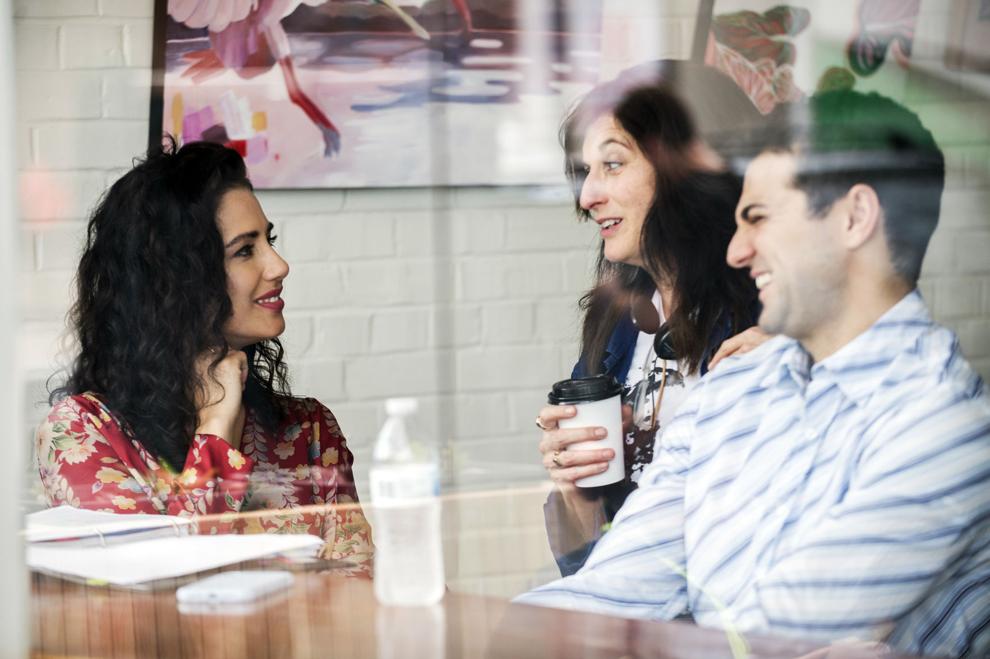 About 80 people are working on the two Curmudgeon films, with about 85% of those being from Louisiana.
Even people who fly in from Los Angeles or New York City are spending anywhere from one week to two months in Lafayette, where they're spending money on accommodations, food and entertainment.
Aidan Bristow, the actor portraying Franco in "Sinfidelity," said he's looking forward to indulging in pizza and wine at Central Pizza after he's done filming. He's been trying to resist the food for two weeks in preparation for a shirtless scene being filmed Friday.
"I'm definitely looking forward to having a mushroom pizza and a bottle of wine," Bristow said. "Once I'm done being a self-conscious human being."