MONCTON, NEW BRUNSWICK, CANADA — In case the British didn't already know it, the descendants of the Acadians they drove out of New Brunswick, Nova Scotia and Prince Edward Island from 1755-1764 reminded them Wednesday they're back, they survived and they're thriving in Canada and Louisiana.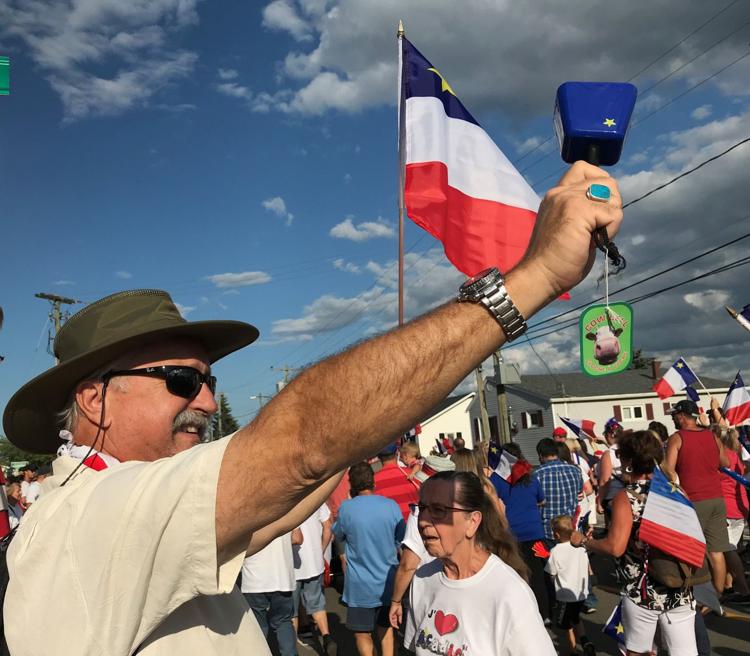 Staying true to the roots of their Catholic ancestors, many Acadians — visitors and natives — opened National Acadian Day on Wednesday morning with Mass for the Feast of the Assumption at the cathedral in Moncton.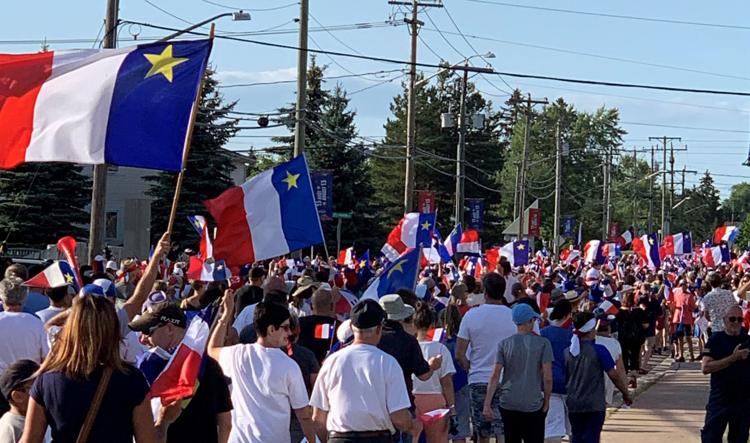 They ended the day making as much noise as they could muster, banging pots and pans, blowing horns and whistles, to let the British know they failed to eradicate the French natives from Canada during Le Grand Dérangement or the Great Expulsion, when Acadians were rounded up, forced onto ships, their homes and homesteads burned.
Thursday's events were part of Congrès Mondial Acadien 2019 taking place in Canada through Aug. 24.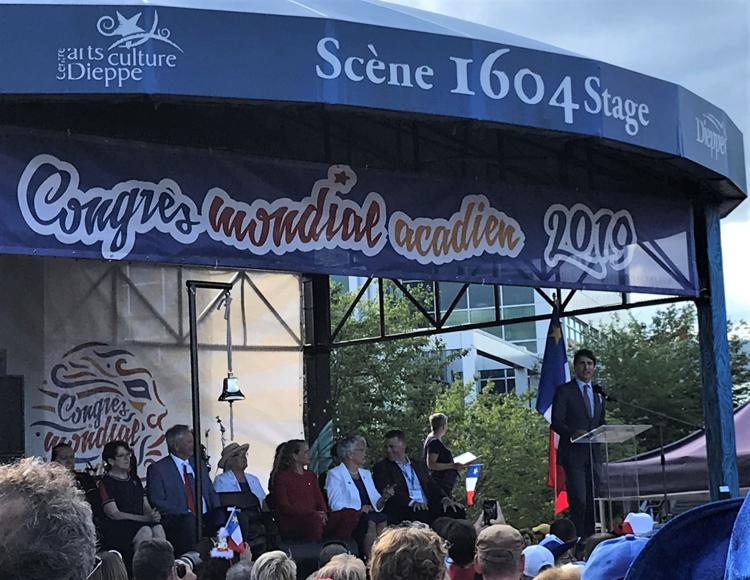 Canadian Prime Minister Justin Trudeau, himself of Acadian descent, spoke with passion in French and English to hundreds gathered before the start of the Grand Tintamarre parade in Dieppe, New Brunswick, about "this strength, this courage that knew to stay true to our language, to our culture, to our customs, our families, to our traditions.
"This tintamarre," Trudeau said, "this very, very loud celebration we have has a very key message to each other, to future generations, to our ancestors who are looking at us and smiling, and to everyone in the world: We are still here."
Zachary Richard, a Lafayette musician, poet and artist recognized by many for resurrecting the Acadian-Cajun connections, said his grandmother spoke of the Grand Dérangement. She couldn't point to Grand Pré, Nova Scotia, on a map, but she knew of it as the place where her Acadian ancestors were arrested and deported.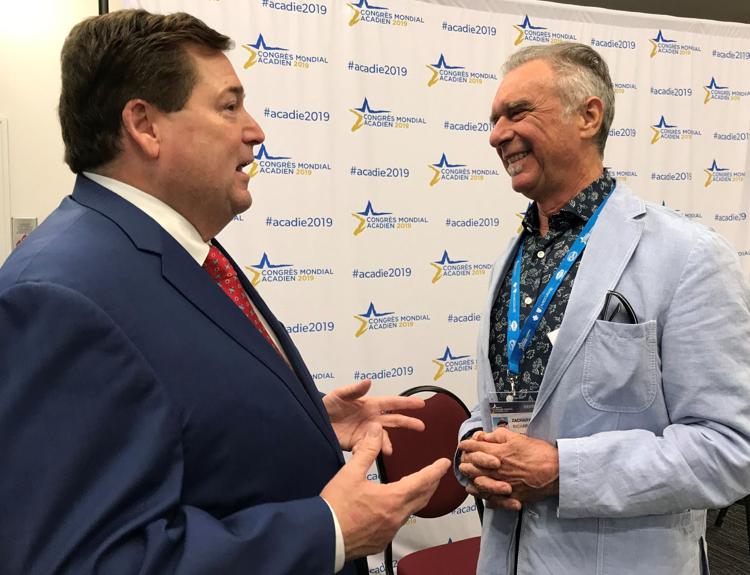 Speaking in Moncton on Wednesday, Richard said when he first visited Nova Scotia in 1975, he discovered a part of himself he didn't know existed.
"They all have the same names. They look the same," he said of the Acadians of Canada and the Cajuns of Louisiana. "There's the influence of the Catholic heritage. They have similar world views: farmers, fishermen, people close to the earth. All that's still resonating."
Reggie Godin, an Acadian from Caraquet, New Brunswick, sounded much like Louisiana's Cajuns as he waited with his family for the tintamarre to begin.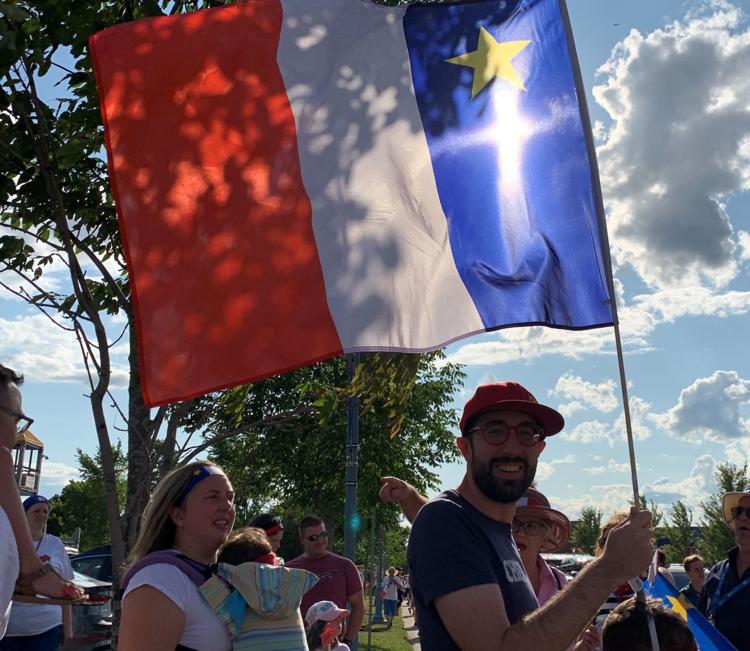 "We're proud to be Acadian. My father taught us to be proud. Every year we celebrate," he said, adding with a laugh, "We celebrate all year long."