Warren Little feels right at home in Acadiana.
Perhaps that's why Little, who will turn 90 this month, plans to ride out Hurricane Delta here instead of returning to his hometown of Missoula, Montana.
"Ignorance is bliss," Little said. "We don't have hurricanes in Montana. I've never really been through one before, just a semitropical storm in Japan one time, but it just rained a lot, and I wasn't particularly impressed by it."
Little has felt right at home this week, even with a pandemic, hurricane and accident threatening to spoil the fun.
He spoke French before learning English as a child in Montana because his mom was from a tiny community just outside of Missoula called Frenchtown. He would later spend time in New Orleans while serving in the United States Air Force.
"I just fell in love with Louisiana, and I took every opportunity to come back since then," Little said. "And so I thought, here's a chance to take a bike ride and get connected to this place once again."
Little is here for Cycle Zydeco, which was postponed in April because of the pandemic, and is now significantly impacted once again by a tropical storm. Then, while riding his motorized tricycle through Lafayette on Wednesday, Little was involved in a crash with a vehicle. Although he escaped mostly uninjured, his cycle did not. He's planning to follow along by vehicle for the rest of his trip.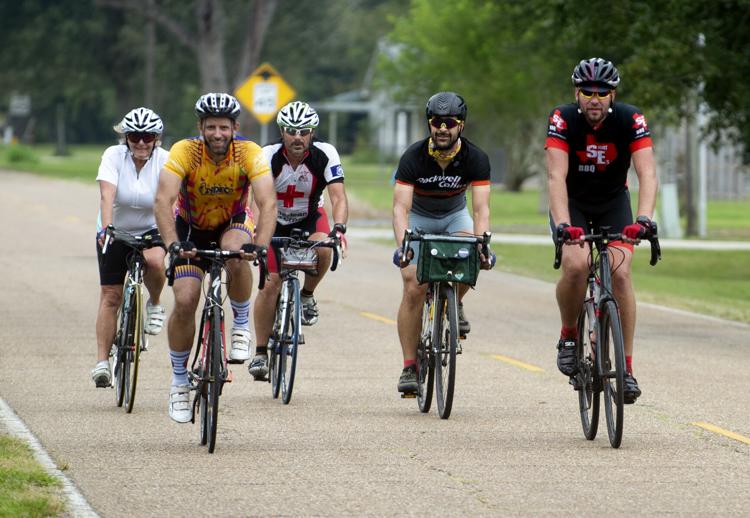 Just 16 people are participating in Cycle Zydeco this year, which kicked off Wednesday and continues through Sunday. Normally, about 700 tourists cycle through Cajun Country's eateries, dancehalls, breweries and festivals during the event.
"Instead of Cycle Zydeco, it's Cyclone Zydeco," said Ray Cloutier, the event's director, with a laugh. "It's been really heartwarming to see everyone here when a lot of our riders weren't comfortable coming with COVID and everything. They're a wild bunch, and they're just out there hustling, adventure bound and amazing."
Cloutier's team is hoping for a more robust event in the spring.
In the meantime, she's enjoyed sharing a more authentic, intimate experience with this year's participants, who are visiting from New Jersey, Illinois, Ohio, Iowa, Missouri, Texas and Montana. Instead of experiencing Festivals Acadiens et Creoles, which has been postponed because of the hurricane, they'll attend a hurricane party.
"We're teaching them how Cajuns really live," Cloutier said. "It's not all Mardi Gras all the time. Sometimes it's hurricane parties, so that's exactly what we're doing with them."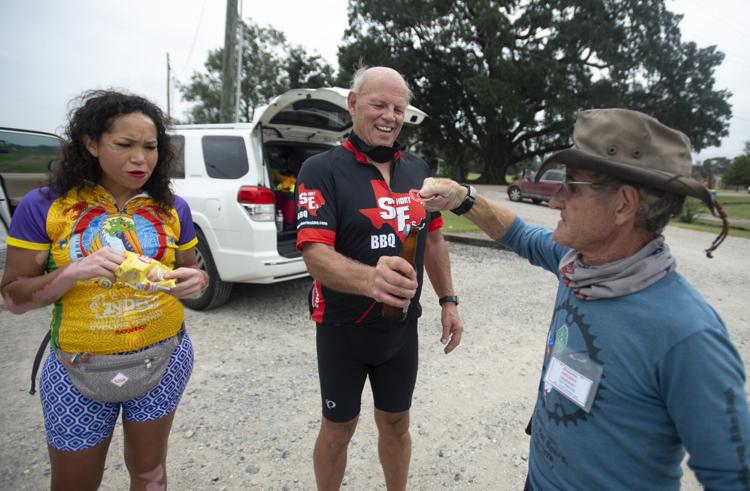 Little, who is of Canadian French ancestry, said he's not disappointed by the change of plans and is savoring every minute of the trip.
"It's all new and it's all beautiful," Little said. "I love it out here. I feel like I've come home."