Local musician Travis Matte revisited a song Monday that he recorded five years ago with radio pioneer Paul Marx, who died Sunday at the age of 71.
Marx's song, "Don't Cry for Me when I'm Gone," has a different meaning now than it did in 2014 when Matte recorded it at his studio.
"It kind of gives me goosebumps now," Matte said in a phone interview Monday afternoon. "We didn't think much about it at the time, but now that he's gone, it's kind of chilling, you know? I had sang harmony with him on the song, and it's pretty weird to hear us singing it now that he's not here."
Marx, who died Sunday evening following complications of heart surgery, is being remembered among musicians like Matte for being one of the biggest advocates for Acadiana's music, heritage and culture.
The longtime disc jockey risked his family's financial well-being in 1997 to start KBON 101.1 FM. It was a sacrifice that involved putting up "everything he owned as collateral" and surviving on baloney sandwiches for a while, according to fellow local music advocate, Herman Fuselier.
"It was a big risk just to do what he did, and so many people told him not to do it," Fuselier said. "But he won. People had been waiting for something like this."
Fuselier, who serves as the executive director of the St. Landry Tourism Commission, worked for KBON in the late 2000s. It's where Fuselier's radio show "The Zydeco Stomp," which now airs Saturday afternoons on KRVS, got its start.
Before KBON, it was rare to hear Cajun, zydeco and swamp pop on the radio outside of weekend and early morning slots.
Marx brought the area's unique sounds to the airwaves around the clock. He also put their music beside national music sensations such as Aretha Franklin, James Brown and Garth Brooks.
"He got people to look at Louisiana music in a different way," Fuselier said. "The fact that he put the local artists next to the mainstream artists in the same program helped a lot of people to have pride in our music. He helped people to see our music is just as good as anyone else's, and it's ours and we should be proud of it and play it."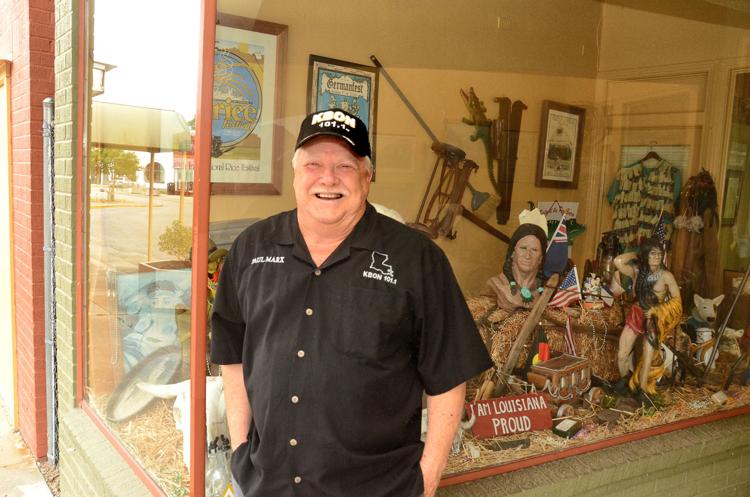 With the success of KBON, other local radio stations began incorporating more local musicians into their radio shows.
"A lot of stations that never played Louisiana music started playing it," said Todd Ortego, longtime KBON on-air personality. "Paul not only gave local artists exposure on our station, but he also gave them exposure on other stations through KBON's existence."
Close friend Donald "Docq" Gaspard remembers Marx as a man on a mission.
"Paul was a selfish person," Gaspard said. "I'll explain what I mean by him being selfish: He was dedicated to his craft, and he would get so upset and angry when local guys were not getting the recognition that they deserved or any recognition whatsoever. He had a vision of where he wanted it to be and how he wanted to get there, and he didn't care whose toes he stepped on to get there."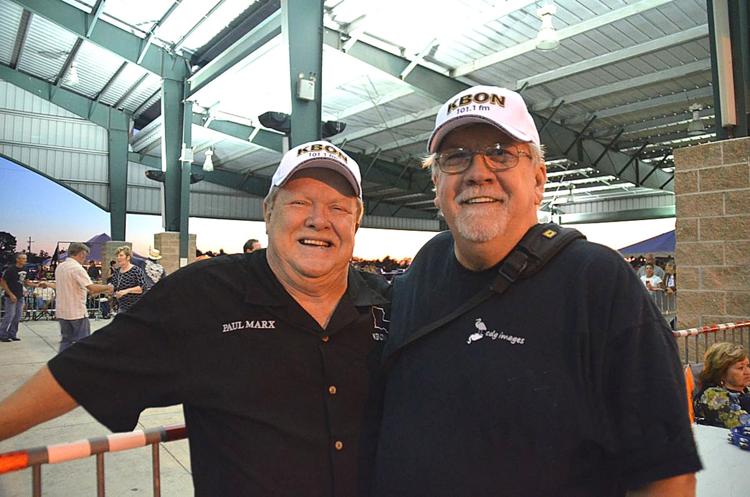 Gaspard said his family plans to carry on Marx's mission through KBON.
"The station is going to go on," Gaspard said. "Nobody will be able to replace his dedication. I think you're not going to find anybody who put more of himself into everything he did. This was his life — KBON and our musicians and Louisiana talent — that's what he lived to do, to promote that. And he did it successfully."
Matte, the musician, said Marx will be remembered by the community for being true to his beliefs even when they weren't popular and by friends and family for pouring himself into everything he did.
"He loved his family and was always bragging on his wife and kids and grand kids," Matte said. "That kind of sums up who somebody is — how they show up for and take care of their family."
Matte listened to his son's newly released single "1952" on Marx's final radio show last month.
"Paul's been a huge supporter of the local music scene," Travis Matte said, "from day one until his final day."
Marx is survived by his wife, Rose "Ms. Russell" Marx; two daughters, Paula Marx and Angela Marx Johnson; and six grandchildren.
Funeral arrangements were pending as of Monday evening.
Acadiana Business Today: Is a vote of the people required for changes to Lafayette districts, voter precincts? AG to advise; KBON's Paul Marx remembered as an advocate for local music