When Latino Pulse plays Festival International de Louisiane next week, the salsa band will be the largest local group with an international lineup to take the stage.
Now in its 33rd year, Festival, as it is known, brings the world to downtown Lafayette on Wednesday, April 24, through Sunday, April 28, showcasing music, food, art, crafts and more.
International musicians, such as the Ivory Coast's Dobet Gnahore, Haiti's Moonlight Benjamin, Cuba's El Septeto Santiaguero and Niger's Mdou Moctar, are scheduled to perform along with a few groups from closer to home, like Robert Randolph and the Family Band, New Orleans' Tank and the Bangas and Keith Frank & The Soileau Zydeco Band.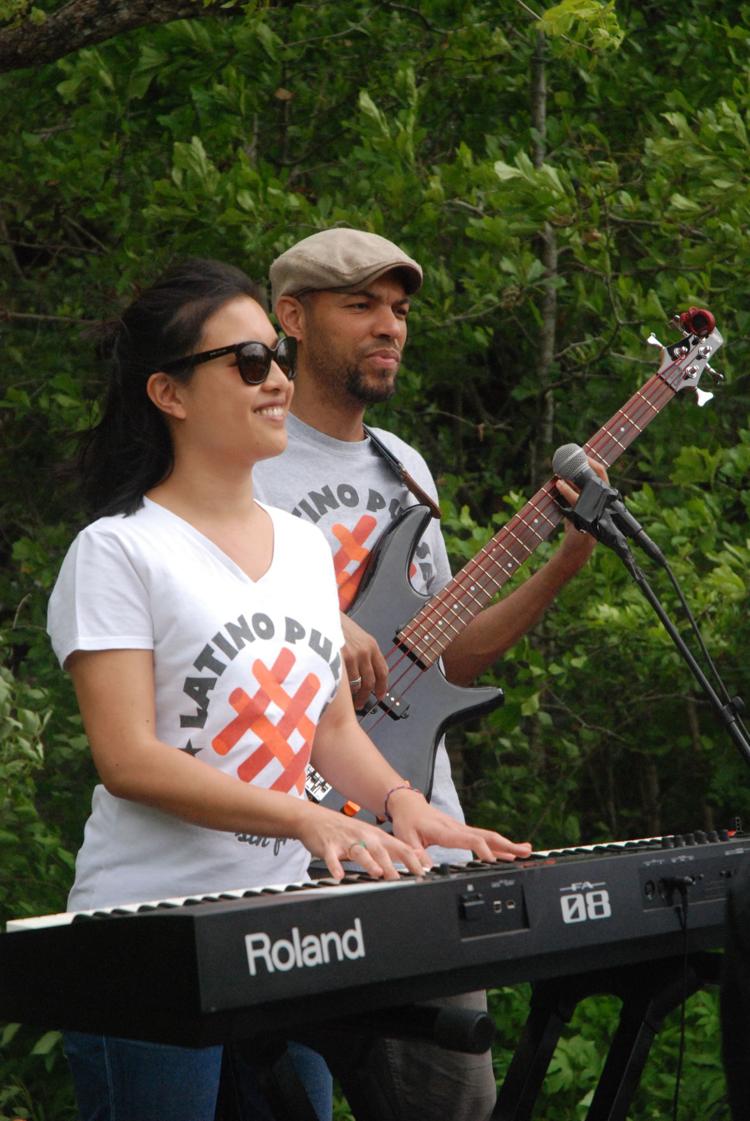 Latino Pulse isn't the first local band with an international flair to play Festival (Tonomono, a four-piece, performed last year), but with a dozen musicians in tow, it will be the largest to date.
The band consists of Guillermo Rojas (Colombia) on timbales; Jimmy Louis-Marie (Martinique), bass; José Sanchez (Cuba), bongo and hand bell; Thanh-Mai Ngo (France), keyboard; Noel Macane (Cuba), vocals; Patricia Figueroa (Mexico), vocals; Cory Murray (U.S.) and Ethan Farnsworth (U.S.), trumpets; Troy Breaux (U.S.), percussion; Trent Gaspard (U.S.), trombone; Hunter Hebert (U.S.), tenor sax; and Blake Meynig (U.S.), alto sax.
Latino Pulse will start at noon Sunday, April 28, on Scene Fais Do Do.
"I'm excited," said Lisa Stafford, Festival programming director. "There's definitely a buzz about them and I'm excited to see them play on a big stage, too."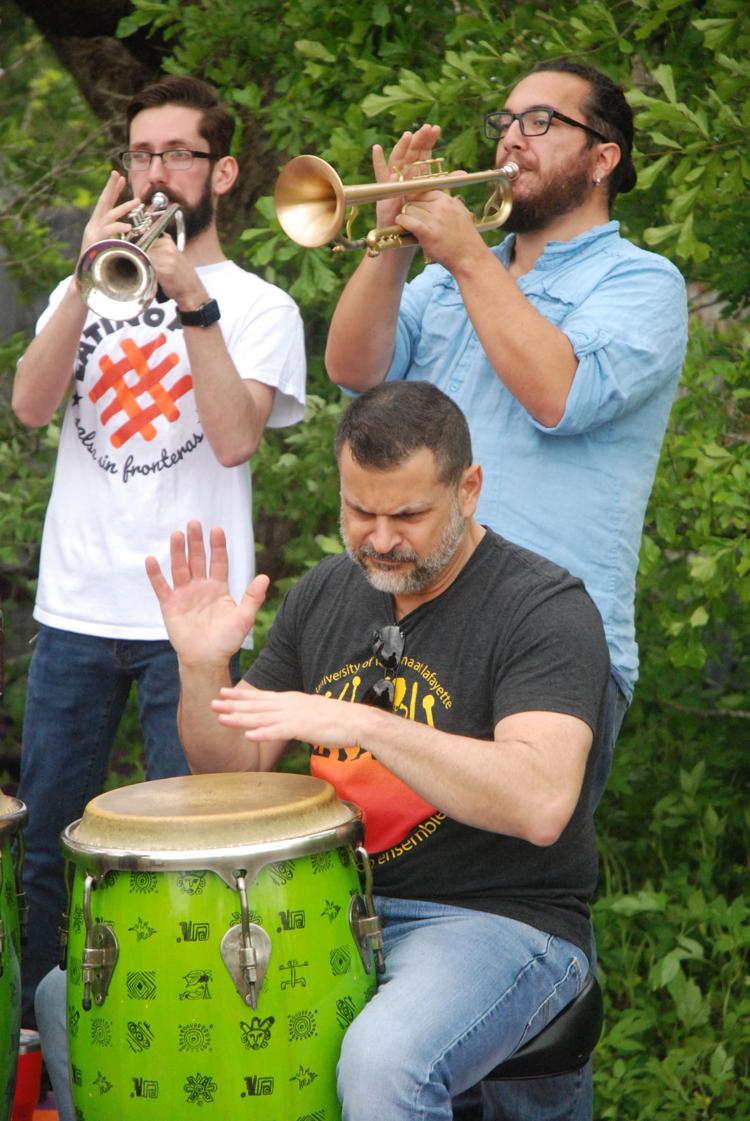 In the year or so since coming together, the band has performed at Lafayette venues and at last year's Sterling Grove Festival and the Latin Music Festival. And now, Festival International.
"So it's only a year, so it's amazing for us to be in the Festival International this year," Ngo said.
The band's motto is "Salsa without Boundaries" and therefore, "we play mainly salsa, which is a music that comes from, of course, Africa and Cuba," Ngo said.
"There are different kinds of salsa — from Colombia, Venezuela, other Latin countries," she added. "We play covers from the maestros of 'Salsa Dura,' but also original songs written and/or arranged by Guillermo, Jimmy and Noel."
Salsa Dura, translated into English, means hardcore salsa.
"It comes from the golden age — well, for me because it's the kind of salsa that I really like — it's the golden age of salsa with old arrangements by known musicians and singers, like Celia Cruz," Ngo said.
Ngo was born in Paris and has Vietnamese and Chinese backgrounds. Her salsa connection began with the film "Buena Vista Social Club" when she was 14 years old.
"I went to see it and fell in love with the music," she said. "And the same year, my mother took me to Cuba for vacation. So, there I started to learn how to dance and since then, I've been (salsa) dancing." Taking up the music came later.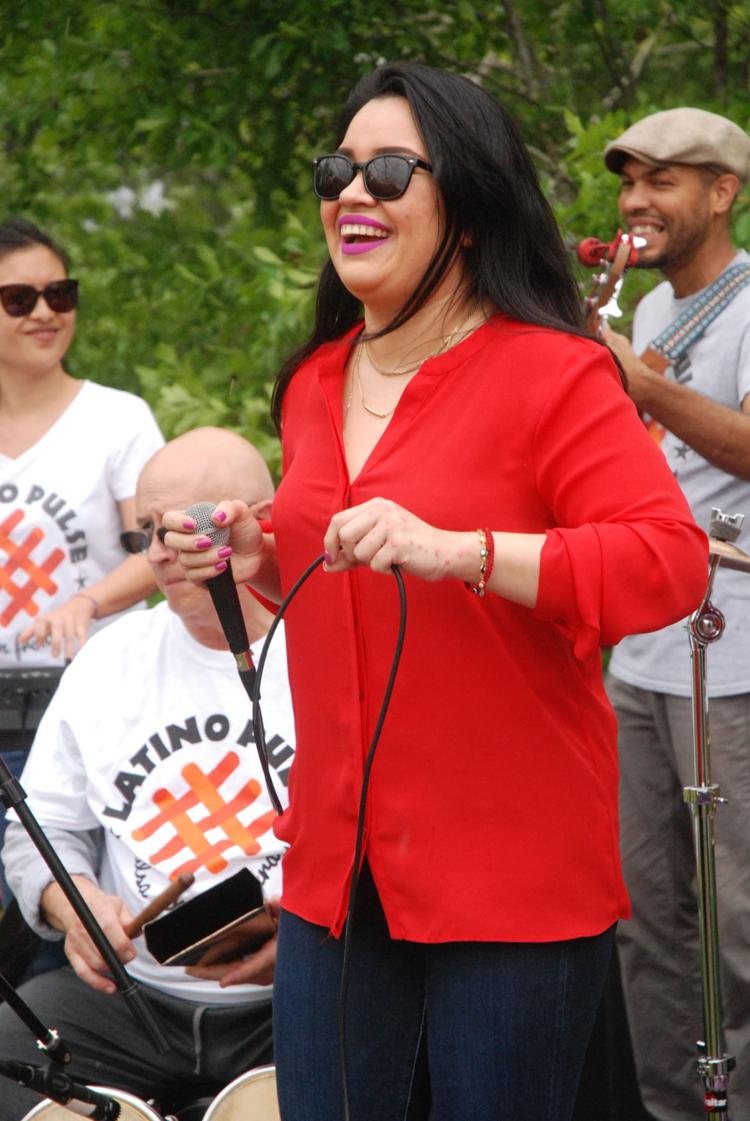 Ngo's musical background is in classical piano, "but I didn't think about playing salsa," she said. "When I was like 25, or something like that, I was like, 'Oh, maybe I should try' even if it was really difficult and really far from classical music. But I found a workshop in Paris and I started to learn."
Ngo and her husband arrived in Lafayette in September 2016 and sought salsa musicians.
Ngo said she was told, "'you'll see in Louisiana, in Lafayette, there are a lot of musicians. You will find people.' " But as it happened, the genre was not a part of those musicians' set lists.
Then, Rick Michot — who, when he's away from the bench and Les Freres Michot, also strums guitar and sings at a local Mexican restaurant — pointed her in the direction of José Sanchez.
The idea to play salsa took root and the deck at Sanchez's convenience store and restaurant Pepin's was a great place to jam and practice.
In his 40 years in Acadiana, Sanchez has performed zydeco (he won a 2011 Grammy while playing with Chubby Carrier and the Bayou Swamp Band), reggae, blues and rock, "but this is the first time that I actually belong in a Latin band playing the music of my country."
Jimmy Louis-Marie figured it was just a matter of time before a Latin music band took hold in Louisiana and his reasoning is "Absolutely something simple," he said. "In Louisiana, anything's possible. Everything is possible. Look at me. I'm from Martinique, I'm a music teacher for French immersion students in Louisiana.
"At the same time, Festival International — it's name is 'International' — that means each year they have many, many, many bands from everywhere around the world," Louis-Marie continued. "Louisiana is an international place. So, we said, 'Ok. It's possible to do it.'"
---
Festival International de Louisiane
Wednesday, April 24, through Sunday, April 28
Downtown Lafayette
Free