TRACADIE, New Brunswick — Abbeville City Councilman Brady Broussard brought an offer of friendship and a reminder of a shared Acadian heritage to the new mayor and city council of coastal Tracadie, New Brunswick, on Wednesday.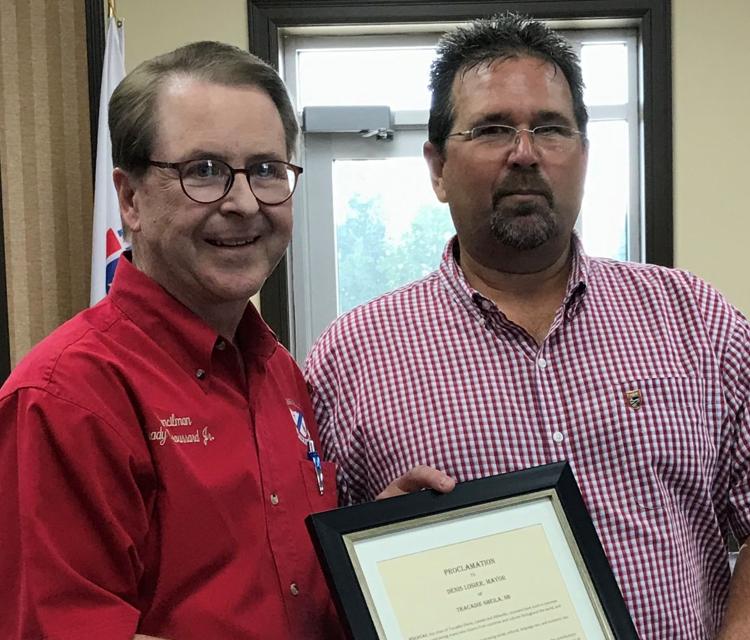 Abbeville and Tracadie first became twin cities Jan. 16, 2007. Tracadie, formerly known as Tracadie-Sheila, is part of the Acadian Coast or Acadian Peninsula of New Brunswick. The city on the Gulf of St. Lawrence recently incorporated several surrounding villages, growing its size and population, and elected a new mayor and council to guide the larger regional municipality.
Tracadie faces an aging population and isn't known for fishing or tourism. But it does have attractive beaches, a beautiful Catholic church, a charming restaurant in a restored Acadian cottage and a microbrewery. Cool Canadian summers are a delight to visiting Louisianians, and those who prefer winter might enjoy ice skating on a frozen body of water or ice fishing with the locals.
Broussard's mission Wednesday was to build a relationship with the new city leadership and explain how the two cities might benefit one another with an exchange of visitors and goods, such as Louisiana spices.
Ray Trahan, a native of Vermilion Parish and resident of Lafayette Parish, told the mayor and council that the four-person Louisiana contingent spent more than $200 in an hour in Tracadie, buying Acadian souvenirs and coffee. He urged them to consider the economic impact a busload of 50 to 60 Louisiana visitors might have on the city.
"Abbevilians visit you now. They visit you every year in the Acadian region," Broussard said. "We would like the Tracadie families to visit us."
Trahan said when tourists from Louisiana visit the Acadian Coast, they may not be noticed by the city's leaders, but they spend money and spread the word back home.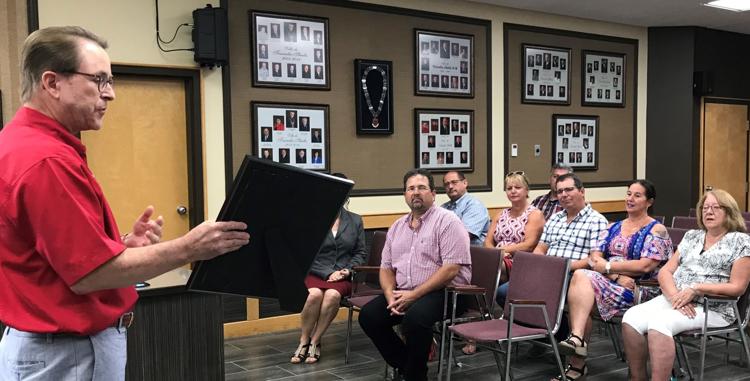 "It's good for economics. It's good for tourism," Trahan said.
Tourism and economic development are linked, Anngy Mallais, Tracadie's coordinator for social activities and community centers, said.
"You develop the cultural side, you automatically develop the economic side," she said, explaining Wednesday's visit has her thinking about "all the possibilities with you guys in the future."
Tracadie Councilwoman Réaldine Robichaud, who worked in tourism six years, already understands the benefits of visitors to a community. The Acadians in New Brunswick, she said are very proud and want to make connections with Louisiana's Acadians. They already love Louisiana musician, poet and author Zachary Richard, who has visited the area often, Robichaud said, and the council is considering developing and promoting its beaches to attract visitors.
Broussard and Trahan invited the mayor and council to Louisiana in October 2020 for a mini Congrès, called Grand Réveil Acadien 2020, where they will be treated like friends.
"We want you to come and we'll entertain you," Trahan said.
Follow developments for GRA 2020 at https://www.louisianeacadie.com/