About two dozen people experienced the challenges and opportunities that exist in the local food economy while touring Acadiana farms Monday as part of the inaugural South Louisiana Food Summit.
Roy Baker Sr. of Baker Farms produces less popcorn rice than the market demand since he's a one-man operation. Bob Blanchet of Brookshire Farm uses a commercial slaughter house that doesn't fully align with his values because it's the only one available in the area. Rosanna Czarnecki of Positive Culture hasn't bothered trying to sell some of her fermented products because of the complicated approval process for labeling. Alisha Delahoussaye of Blazing Star Farm grows and sells flowers instead of produce because it's more lucrative. Barry Toups of Crawfish Haven provides tourists with crawfish excursions instead of solely trapping crawfish for the same reason. 
"What we really wanted to do was bring people out in the field so they had a direct experience with the local food economy and got a better understanding of what exactly these operations entail and what their challenges and what successes are," said Jennifer Ritter Guidry, who's leading the South Louisiana Food Summit. "It served as a way to answer questions people have about local food, and it also gave exposure to small-scale producers here in Louisiana."
The South Louisiana Food Summit is presented by the Acadiana Food Alliance in partnership with Eat Lafayette. The Acadiana Food Alliance, which Guidry is secretary of, was formed in 2014 to build income for regional producers through encouraging retailers and consumers to purchase local food. Eat Lafayette is a summer dining campaign for local restaurants.
"Here in Louisiana, we're an agriculture-based economy, and we're all used to seeing those mass sugarcane and soybean fields," Guidry said. "That doesn't always translate to the food that ends up on our plates at home, in a restaurant or in the school cafeteria."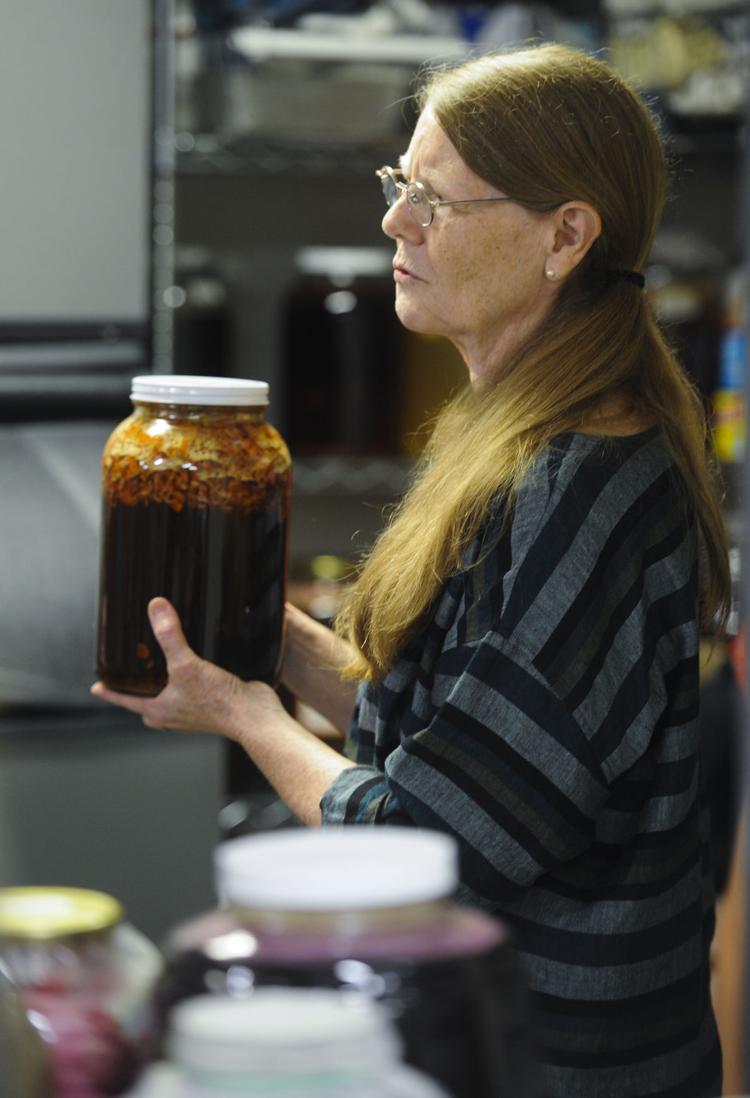 The two-day summit kicked off Monday with tours of Baker Farms in Gueydan, Brookshire Farm in Abbeville, Positive Culture in Lafayette, Blazing Star Farm in Scott and Crawfish Haven in Kaplan.
The summit continues Tuesday with presentations and panels about topics such as culinary storytelling, reducing waste and the journey to local. It concludes Tuesday evening with the Louisiana Seafood Cook-Off and Taste of Eat Lafayette event at the Cajundome Convention Center.
The goal of the summit is to foster and facilitate an ongoing conversation that brings together growers, distributors, restaurants and the general public to discuss the challenges and opportunities each face within our local food economy.
Acadiana's small farmers and restaurants aren't speaking the same language. That was the conclusion of a 2016 survey by the Acadiana Food Alli…
Although there are local farmers markets and a regional food hub, producers said Monday that there are still limited opportunities for selling produce, meat and value-added products.
"Farmers markets are a great tool for meeting people," said Blanchet, who raises grass-fed cows in Abbeville. "But nobody goes if it's hot or cold or raining. My best week at the market I made $2,000 but my worst was $36. The problem in this area is that the farmers markets are almost more of a social event. We do better selling directly to our customers."
Some producers, like Baker who grows an aromatic variety of rice in Gueydan, could grow their business but don't have the manpower to make it happen.
Baker ships over 80,000 pounds of popcorn rice to customers per year, but he's a solo operation aside from some seasonal help from his family.
"Our operation is growing," Baker said. "It could be twice as big as it is, but it's really just me doing it. The thing with farming rice is it's not hard but it's hot."
Acadiana Business Today: Lafayette-based Viemed buys old Talos Petroleum building for $5.6 million; AT&T eliminates 117 jobs across Louisiana, 1,800 positions nationwide, union says