After more than three years of selling meat pies to nursing homes, jails and businesses, the DREAMS Xpress truck is taking its pies to the public.
Last week, people lined up for meat pies for the grand opening near Burger Tyme on Johnston Street. With unique flavors like chicken Alfredo and pulled pork, they were sold out within the first hour.
The DREAMS Foundation of Acadiana — which stands for Disability, Resources, Education, Activities, Management and Services — is a nonprofit organization that helps people with special needs.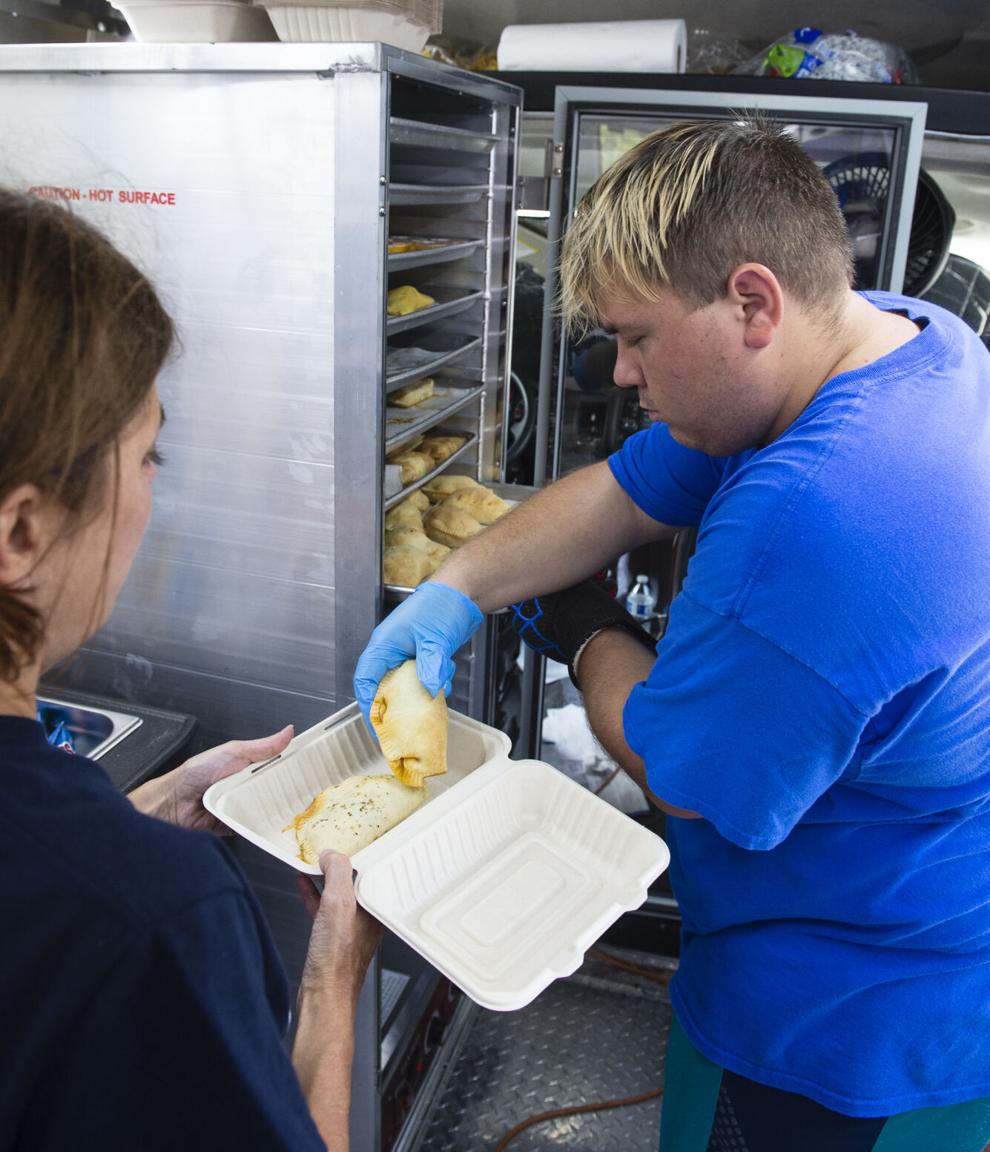 Donielle Watkins and Brian Watkins started the nonprofit in 2008, after their son, who has spina bifida, expressed interest in playing sports. They found there wasn't much on offer for their son, so they started the organization to provide sports and activities for special-needs people and resources for their families, according to their website.
The Watkinses then launched the pie business, DREAMS Manufacturing Co., to create jobs for special-needs people. In the future, they hope to have more jobs for people with disabilities.
"We trained them from day one," Donielle Watkins said. "We figured out what they could do based on their ability and had them do that. Whatever they could do, we use that ability and have them make them successful."
As customers ordered and received pies, Logan Watkins, 24, offered drinks, a contrast to his usual role working in the truck or making meat pies. He said he enjoys working on the truck because he gets to talk to people.
Lex Goulas, 22, another employee, was looking for a job after high school and started working at DREAMS in 2018.
"Because DREAMS has done so much for me, it's been an opportunity for me, and I loved it ever since then," Goulas said.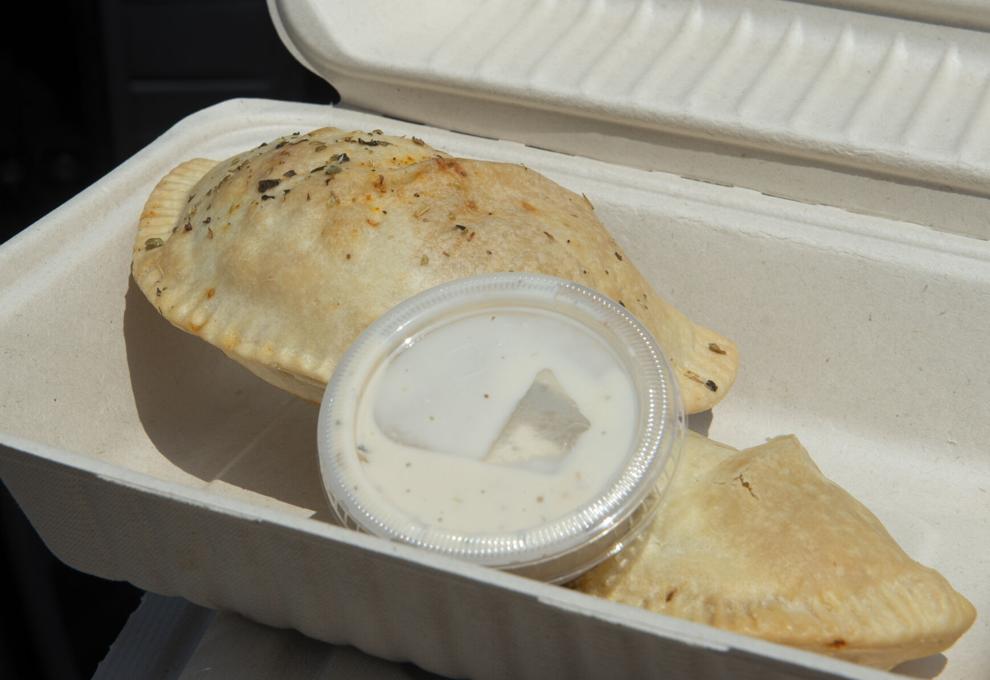 Alexis "Lexi" Hargroder, 21, who started working there a few months ago, was outside holding up signs, encouraging people to support the business before she went to work in the truck.
Before the grand opening, Donielle Watkins hoped they would sell 120-150 pies. The truck offered a deal for two pies and chips for $10. One customer walked away with four boxes.
"It was awesome," she said. "Yes, we had to turn around and make more after the first. The Lafayette community (is) so supportive! I am exhausted, though!"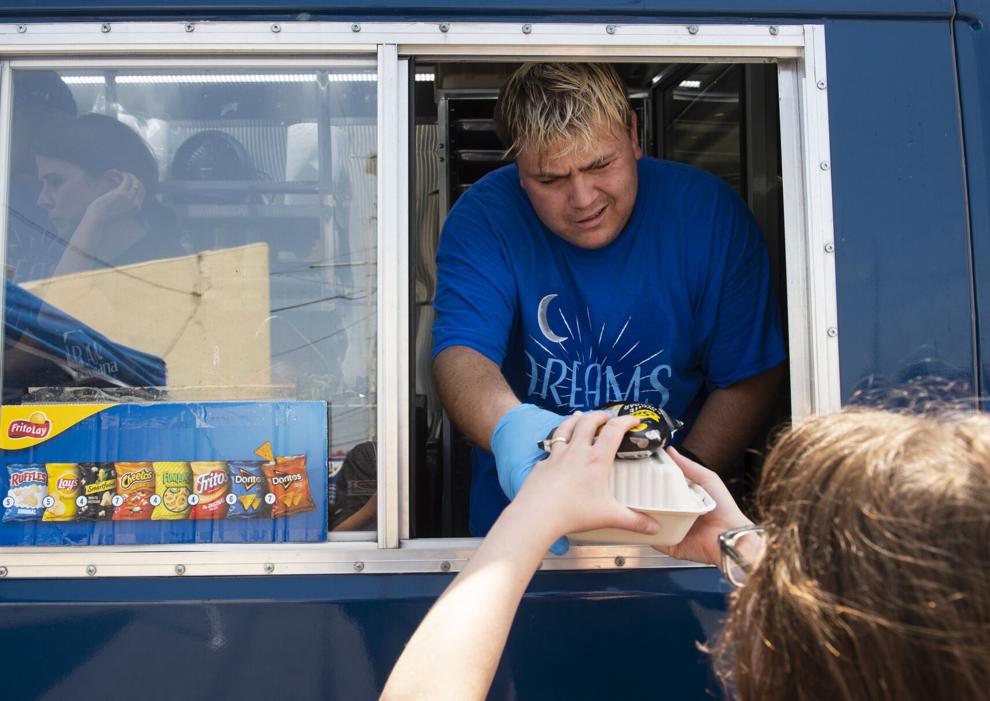 The truck, at 3302 Johnston St., will sell meat pies from 11 a.m. to 1 p.m. on various days of the week. Find out more at facebook.com/dreamsfoundationofacadiana.
"Come out, have a good time talking to our employees and have some great food," Donielle Watkins said.