The now-dissolved City-Parish Council bequeathed to Lafayette Parish property owners what is by far the lowest tax rate among the state's largest parishes. By doing so, the former council also willfully surrendered millions of dollars in revenue, leaving the newly elected, deconsolidated Parish Council with a fiscal crisis and too many mouths to feed, according to an analysis by Lafayette Parish Assessor Conrad Comeaux.
Comeaux, presenting before the two-month-old Parish Council on Tuesday night, highlighted that the former consolidated council refused to maintain steady property tax rates as property values increased in the 1990s and 2000s. As a result, tax rates fell and revenue flatlined while a growing population intensified demand for parish services.
"It was the council actions that crippled you and put you where you are today," Comeaux told a joint session of the new Parish Council and City Council on Tuesday. "No offense to them; they might not have been told the repercussions of not rolling those millages."
The Lafayette Parish millage rate — used to calculate property tax bills for parish government services for all residents, separate from municipal taxes — is now about 30 percent lower than the average of Louisiana's nine largest parishes, according to the Tax Commission. No other parish is close to Lafayette: the next-lowest parish tax rate, in Ouachita, exceeds Lafayette's by 13.5 percent.
That reflects the consolidated council's first decade, ending in 2006, when millage rates for the courthouse, jail and general services dropped between 17 and 18 percent.
"The thing that always irritated me was the same thing, people saying 'we pay enough in taxes,' " said Parish Council Chairman Kevin Naquin, referring to his time on the consolidated council. "I've always said compare yourself to other parishes. It just floors me."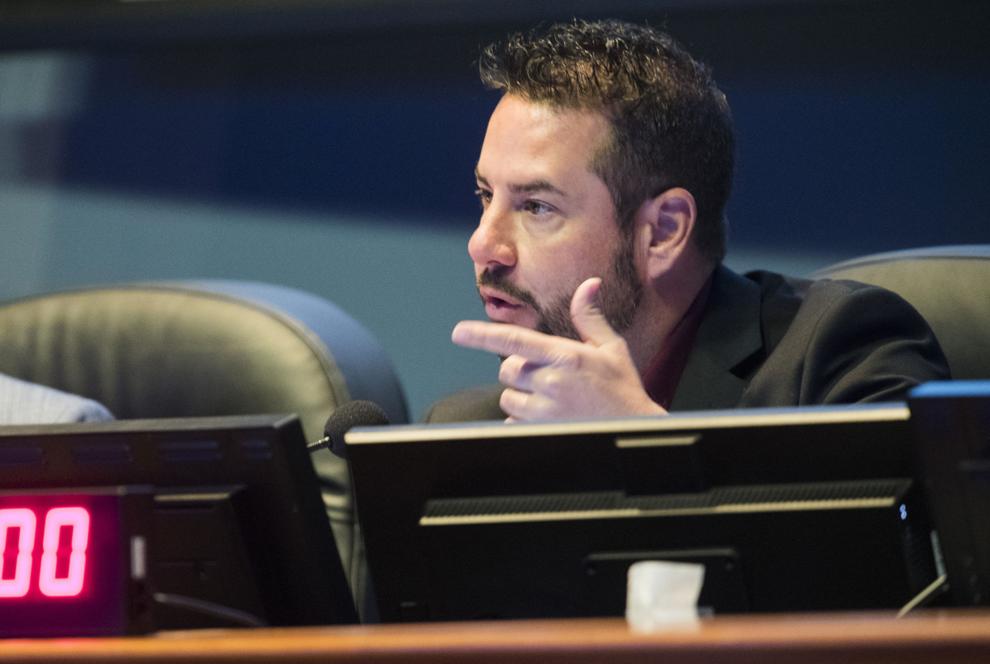 Millage rates automatically fall when parish-wide reassessments yield increases in total assessed property values, but local councils can vote to maintain existing rates with a two-thirds majority. By not doing so in its first decade, the consolidated council left a total of $12.9 million on the table, according to Comeaux.
Lafayette Parish's tax rates have since stabilized, but now there is almost nothing in the parish's general fund balance, which is overburdened covering shortfalls in other millage funds that pay for legally required obligations, such as jail operations.
Property tax revenue intended for both the jail and the courthouse go disproportionately to the jail, since a separate tax for the jail consistently falls short of what is needed. That leaves little for the courthouse, resulting in longstanding tension among the 15th Judicial Court judges and city-government administration.
With the jail consuming so much of the dedicated taxes, one third of the general fund goes to the District Attorney's Office and courthouse. That leaves less for recreation, public works and other needs. The general fund, meanwhile, is suffering from shrinking sales tax hauls in unincorporated areas — thanks to unimpeded municipal annexations — along with the stagnant property tax rates.
Even with nearly all available dedicated taxes going to the jail — creating a domino effect of shortages elsewhere in the process — it still isn't enough: the parish is embroiled in a bitter lawsuit with Sheriff Mark Garber's office over what Garber says are shortfalls in payments for jail operations.
Had the 1995 tax rates been in place last year, the general fund would have generated an additional $1 million, according to Comeaux. That would at least be enough to cover the gap between revenue and expenditures, which this year is expected to be nearly $500,000. Dedicated taxes for the jail and courthouse, meanwhile, would bring in another $1.8 million at the 1995 level.
The Parish Council cannot increase the general fund millage rates, but it can vote to keep them steady if the total assessed value of Lafayette Parish property increases. That decision is possible later this year, after Comeaux completes his quadrennial reassessment. Comeaux said in an email he expects "a slight increase." 
Parish Council members, along with Mayor-President Josh Guillory, received Comeaux's presentation Tuesday mostly without comment, with the exception of Naquin.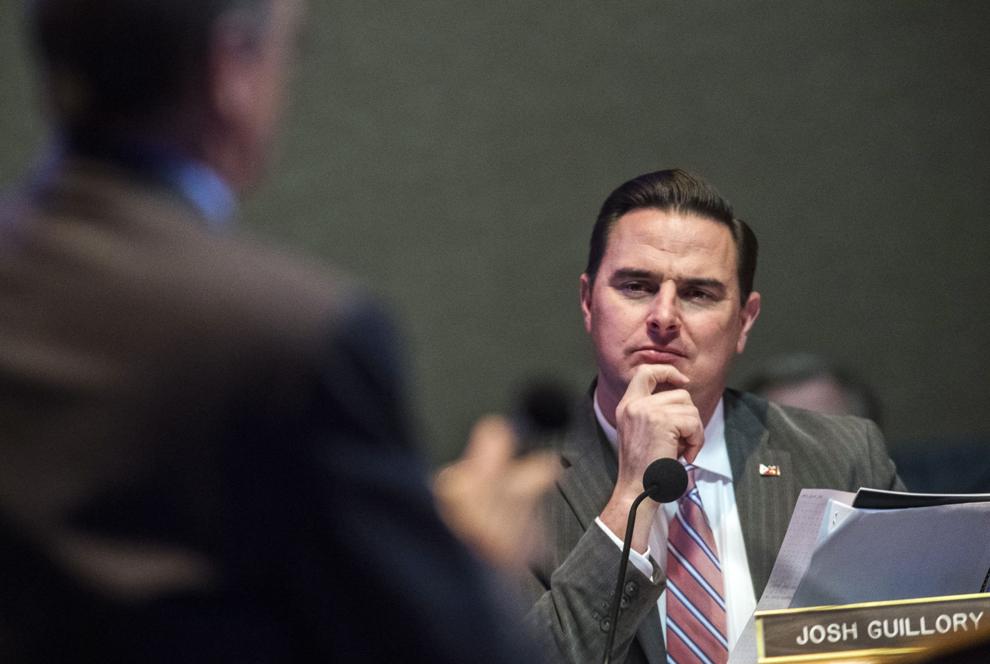 "If we don't start realizing what got us and start figuring out how to get out of the hole, we are going to be putting our children and grandchildren in a very serious situation," Naquin said.
Guillory has said he is open to any solutions to the parish's fiscal crisis apart from raising taxes. He declined on Wednesday to offer a position on maintaining current tax rates, noting the council is responsible for making that decision. 
Acadiana Business Today: One Acadiana celebrates 2019 accomplishments at regional celebration; Ranch Outlet in Carencro closes