Suspended Lafayette City Marshal Brian Pope is asking a judge to dismiss 17 malfeasance charges against him.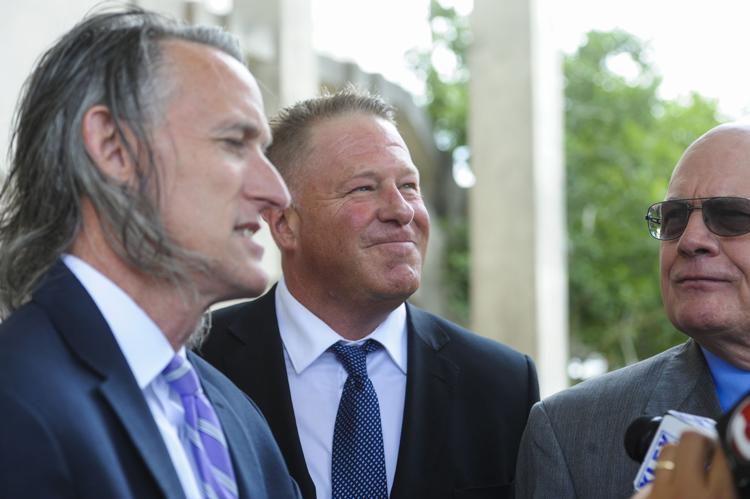 Pope's defense attorney, Brett Grayson, filed a motion Jan. 10 to quash the malfeasance in office charges contained in a Dec. 5, 2018, grand jury indictment against Pope.
The district attorney's office, in the indictment, alleges Pope in 2018 personally kept nearly $85,000 in court fees that a Louisiana Attorney General Office opinion suggested should have been deposited in the Marshal's Office account.
Grayson asserts in the Jan. 10 motion that a state law regarding "fees of office" for constables and city court marshals is allowed in Pope's case and that the indictment "fails to allege a constitutional charge," so it should be quashed. He also writes in the motion that the indictment doesn't charge Pope with an offense punishable "under a valid statute."
The Louisiana Supreme Court has ruled, he wrote, that for a public employee to be charged with malfeasance in office, there has to be a statute or provision of the law that expressly imposes a duty upon him, because the employee is entitled to know what conduct is expected of him and what conduct exposes him to criminal charges. The employee also must have acted unlawfully with intent, Grayson wrote in the motion.
District Judge John Trahan is scheduled to hear motions in the case Feb. 6. Pre-trial is scheduled for Feb. 13 and the trial is set to begin March 16.
In October 2018, a jury convicted Pope on four felony counts of malfeasance and perjury. Judge David Smith of the 15th Judicial District Court later dismissed the perjury charge and sentenced Pope to serve a year in prison. He appealed the conviction in 2019 to the 3rd Circuit Court of Appeal. The appeal has not been heard. Pope remains free until any appeals are exhausted but is supposed to be monitored by GPS and is under a curfew. He also is not allowed to work as the city marshal unless his conviction is overturned.