Newly installed Lafayette Mayor-President Josh Guillory is considering a fall election to re-dedicate a .25-mill property tax that supports the CREATE initiative.
The Culture Recreation Entertainment Arts Tourism initiative, introduced by former Mayor-President Joel Robideaux, was designed to grow the parish's arts and cultural economy. Voters in November 2017 agreed to re-dedicate 1.1 mills of an existing 3.56-mill public health, mosquito control and animal control property tax to drainage and .25 mills to CREATE.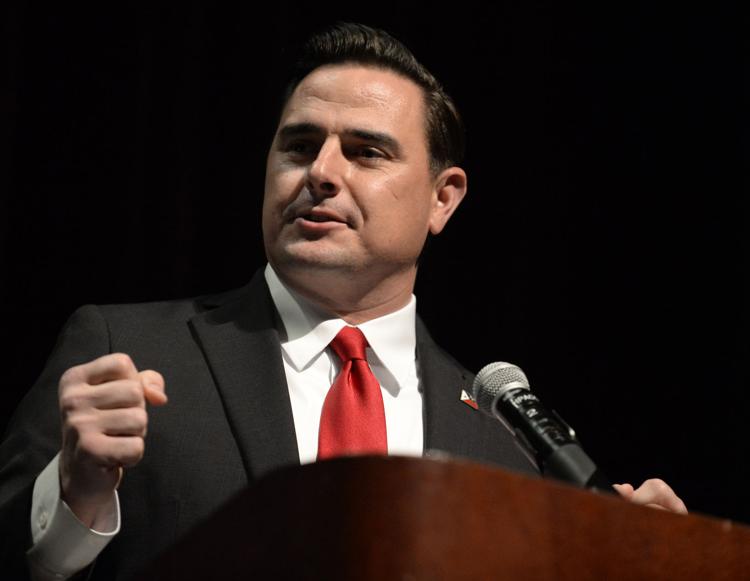 The two tax re-dedications were on the same proposition, giving voters the choice of either approving or rejecting the pair together. The way the two were tied together irked some people who supported the drainage tax re-dedication but not CREATE. A year earlier, hundreds of homes in Lafayette Parish flooded during days of heavy rainfall, prompting support for the drainage issue.
The CREATE tax generates about $500,000 a year.
Guillory said Tuesday he'd like to place the re-dedication proposal on the Nov. 3 ballot instead of an earlier ballot to allow for more discussion with the new city and parish councils and the public. It should be a high-turnout election date because voters will be choosing a president, he said, and Lafayette Consolidated Government won't have to pay for the election if it's on the presidential ballot.
"I'd like to dedicate the funds to our priorities," Guillory said. "My No. 1 priority is drainage."
But, he said, the city and parish councils may identify another priority that needs the money.
Robideaux established a CREATE office with Kate Durio as its director. She was not retained by Guillory and her position has been eliminated.
Guillory said he still supports the intent behind CREATE, initiatives such as increasing cultural awareness and assisting local musicians. 
"My position is we can do it without the actual CREATE initiative," he said. 
Hollis Conway, a former U.S. Olympic medal winner who has been tapped by Guillory to head the office of community development, will be asked to take over the services the CREATE initiative provided without the $500,000 a year the tax generates. Guillory said he's asking Conway to do what businesses have to do.
"Do more with less. Be creative," he said, and partner with agencies in Washington, D.C., and Baton Rouge to secure funding.
A "super majority" vote of both the city and parish councils — four out of five on each council — is required to place the tax re-dedication on the ballot, Cydra Wingerter, communications officer, said.
In August 2018, during budget preparations, Robideaux said the intention of the CREATE initiative was "to strategically invest that money in areas that will build our cultural economy."
He suggested letting the money build over time or use the tax to secure bonds for a large project like engaging the Vermilion River as a recreational use or investing in Rails to Trails.
Acadiana Business Today: 2020 Acadiana Economic Summit: Some progress noted in local economy; oil and gas may stay the same