The man accused of physically and mentally abusing students at T.M. Landry College Prep School will continue teaching there while the allegations are investigated internally, the school's chairman, Greg Davis, told reporters on Friday. 
The New York Times reported on Nov. 30 that the school's executive director, Michael Landry, had routinely physically and mentally abused students at the school, and that he also falsified transcripts and college applications to elite colleges.
Can't see video below? Click here.
State Police are known to be investigating at least 11 allegations of abuse, most from parents who came forward after the Times article was published.
Davis said parents of current students were provided with the article and asked if it reflected their experience with the school. A parent conference had also been held, he said. 
"I've spoken to most of the parents. They all say that what's in that article does not reflect their experience," said Davis, who said two of his grandchildren attend the school. 
Davis refused to answer directly when asked if he had reached out to the parents who are alleging abuse. He said investigators would do that. 
Davis said he didn't believe Landry had altered transcripts, but emphasized that making this determination is the purpose of hiring a law firm to look into the allegations.
Paul Pastorek, the former state superintendent of education, will lead the investigation on behalf of Couhig Partners, a New Orleans law firm, Davis said, and a report should be complete by late January. 
Abuse at the school dates at least to 2012, when a parent complained to the St. Martin Parish Sheriff's Office that Landry had slammed her 12-year-old son to the floor for complaining that rat feces had gotten on his fork during lunchtime.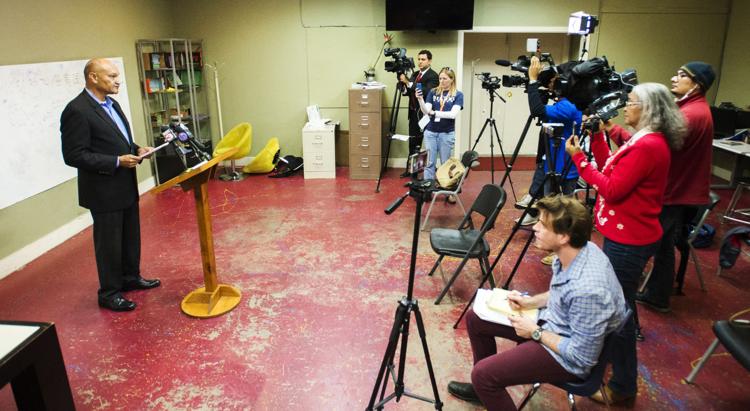 The parent reported that Landry had choked, slapped and whipped the student with a belt a month later because he thought the student was playing a video game in an upstairs classroom, according to the Sheriff's Office report.
Landry pleaded guilty to simple battery in the incidents from 2012 and received one year of probation.
Asked if it is appropriate for Landry to continue working in the school given the previous guilty plea, Davis said Landry and Landry's wife, Tracey Landry, who serves as principal, "have provided a nurturing environment" for students. 
"I can attest to that as a grandparent. I can also attest to it as a volunteer. Many other parents who have children attending school here have the same opinion," Davis said. "As far as we are concerned, the Landrys are exactly where we want them to be. We want them to be in this school, in the classroom, teaching our students."
A similar case was reported to both the Breaux Bridge Police Department and the Sheriff's Office in early 2017, but no charges resulted. Mary Mitchell initially reported to the police department that Landry had choked her son, but said in an interview she went to the Sheriff's Office after city police failed to take any action.
Mitchell said she and multiple witnesses provided statements to the Sheriff's Office in the summer of 2017 but that they heard nothing further until about one year later, when a Sheriff's Office employee told her the investigation had been closed for lack of evidence.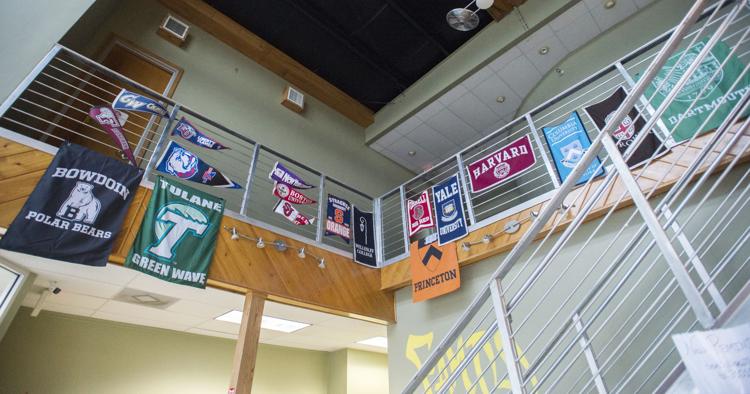 "This man has done this to more than one child and has pled guilty for it. It is documented. You have confirmation of it," Mitchell said in an interview. "You know what kind of monster this was when my son spoke up. Instead of protecting him, you wanted him to be re-victimized."
The police department and Sheriff's Office both reopened Mitchell's case following the Times story.
Police Chief Rollie Cantu said his department initially dropped the case because it determined the alleged abuse occurred outside city limits, at the school's prior location on Bordelon Road. He said last week that new information had surfaced to contradict that conclusion.
Cantu said the department had received 10 new allegations since the Times story. The Louisiana State Police is now handling the investigations. 
A lawyer working with the families of former T.M. Landry students, Ashlee McFarlane, said the number of pending law enforcement cases is higher than that, though she did not know the count as of Friday. McFarlane said she is now representing more than two dozen families. She would not comment on whether a lawsuit is in the works. 
"I get calls every day from parents," McFarlane said. "Not all of (the students) suffered direct physical abuse. Some of them observed it, some of them feel like they've suffered emotional abuse."
The Sheriff's Office has not responded to several queries concerning its reasons for closing and then reopening the Mitchell case, other than to refer all questions to the State Police.
"I never in my wildest dreams imagined this would still be something we would be doing, almost two years later," Mitchell said.