The Lafayette Science Museum, which has been temporarily closed since spring, is at risk of shuttering permanently by the end of the year if proposed budget cuts are adopted.
Lafayette Consolidated Government's proposed budget for the upcoming fiscal year slashes the museum's funding by 80% — from over $1.1 million to just $271,000 . 
The proposed personnel budget would be enough for just one position, and the proposed utilities budget would cover just one month's worth of expenses, according to those familiar with the museum's budget. 
Former employees and board members say the cuts are substantial enough to effectively close the museum by Dec. 31.
"Lafayette is supposed to be a big cultural hub," said Fay Bowen, a former board member whose mother was a founder of the museum. "To take something this valuable and shutter it — what a loss. I'm heartsick, to be honest with you."
Lafayette Mayor-President Josh Guillory announced earlier this year that 101 employees would be laid off June 5 from the Science Museum, Heymann Center, Acadiana Nature Station and three senior centers.
Only three employees remain at the Science Museum that typically sees 65,000 visitors a year and reaches more people through public programming.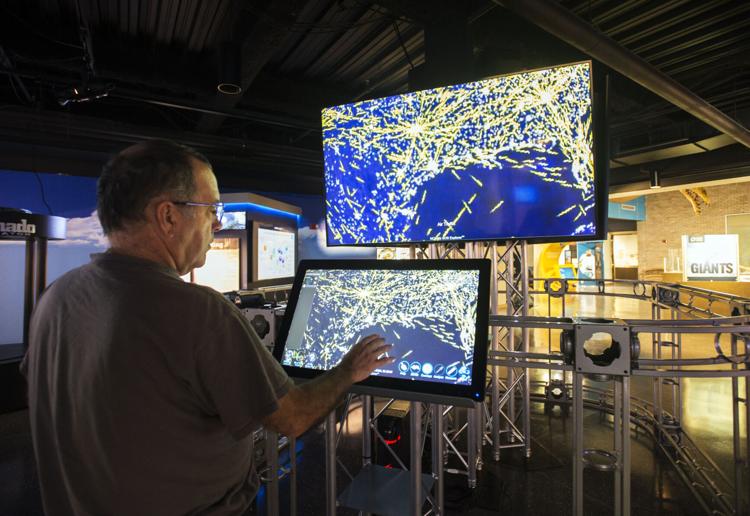 A new weather exhibit has gone unseen by the community.
The virtual reality lab has gone dark. No stars have illuminated the planetarium's night sky.
"This isn't a facility where you can throw a switch and turn it off and throw another one and turn it back on again," said former employee Dave Hostetter. "We're losing an awful lot of talent and an awful lot of experience. It's going to be difficult if and when it reopens."
The museum lost more than 150 years of combined experience through layoffs. 
Hostetter spent 40 years working as curator of the museum's planetarium. He was able to retire when he learned he would be laid off.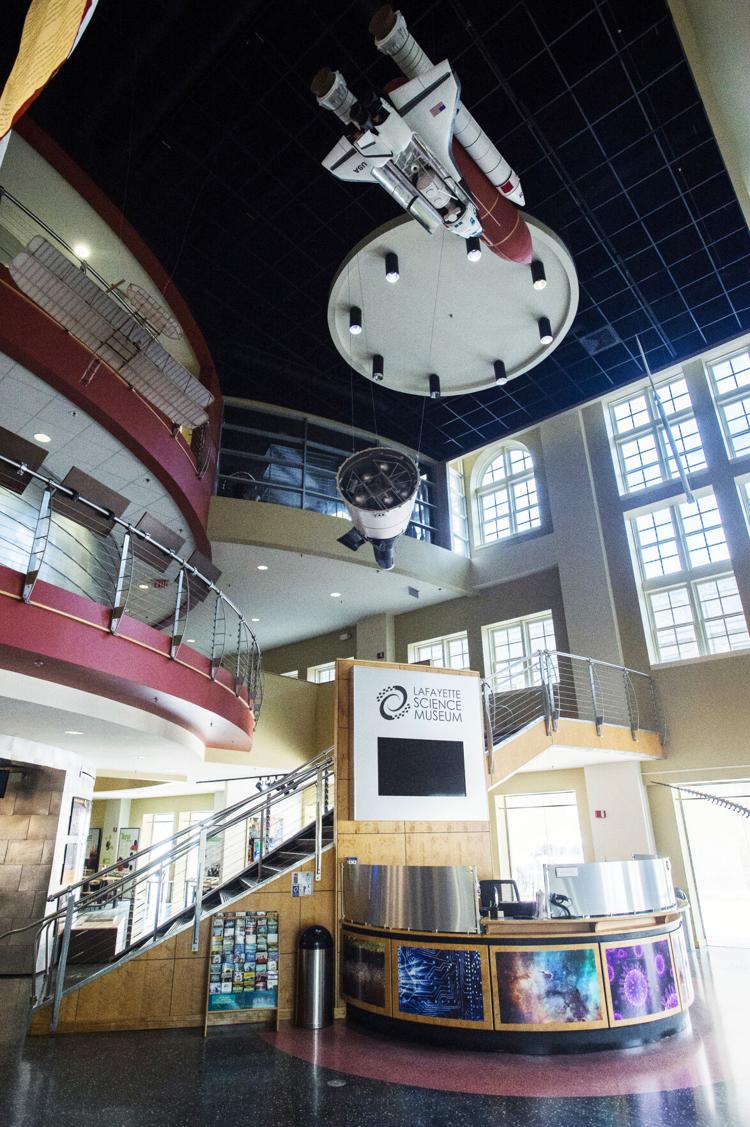 Hostetter and other former employees have returned once or twice a week to the museum as volunteers to ensure the collections and equipment receive the necessary care.
"We just want the place to stay in a condition where it can be brought back to life when the time comes," Hostetter said. "I have not been able to walk into the planetarium itself yet. That would be difficult. I'm choking up just thinking about it."
Former employees said they were informed that the museum, which closed in mid-March because of the novel coronavirus, will remain closed until at least November. Now, they say, they fear the closure will be permanent.
At best, the museum could enter into a public-private partnership that former employees say would still significantly reduce operating hours and offerings going forward.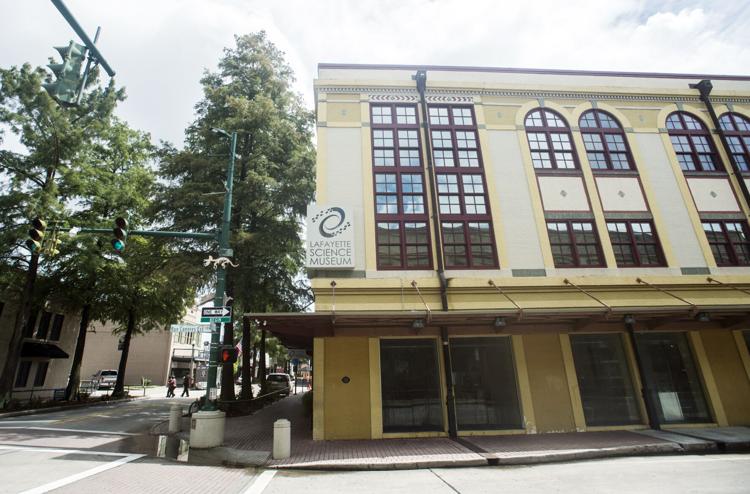 The museum typically relies on fundraisers to supplement taxpayer dollars through community events such as Bach Lunch, Documentary Date Night and the Museum of Fear.
"There's this idea of people knowing the price of everything and the value of nothing," Hostetter said. "Museums take money to run, but I think the value of the museum is what we ought to be thinking about. 
"To get tens of thousands of school kids — public, private, homeschooled — leaving enthused about science is something you can't really put a monetary value on. One of the vital roles of museums is to help get people interested in learning."
The museum dates back to 1969, when a women's organization known as Les Deux Douzaines opened the Lafayette Natural History Museum.
In 2002, the museum moved to its downtown location and later was rebranded as the Lafayette Science Museum.
"I think it's such a terrible, black mark on our city to do away with this," Bowen said. "It's been a huge part of the community."
Lafayette Science Museum Director Kevin Krantz declined to comment for the article, referring a reporter to the city-parish government's office.
Hollis Conway, who oversees the museum and other community development programs under the mayor-president, did not return a message Tuesday before deadline.
The community development portion of the city-parish proposed budget, which includes the Science Museum, is up for discussion and public comment Aug. 6.
The proposed Lafayette Consolidated Government budget is up for final adoption Sept. 10.
Bowen and Hostetter hope the community speak up against the proposed cuts.
"We can have good roads. We can have safety. That's all critical stuff, but what makes Acadiana and Lafayette unique are the cultural things it offers, and that includes museums," Hostetter said. "It's important for people to be thinking deep thoughts about deep things. It's important for future generations to be thinking about the universe and life on Earth and interpretation through the arts. Museums give people experiences they cannot get anywhere else."