Lafayette Parish Mayor-President Joel Robideaux lashed out at the volunteer Lafayette Parish library board in an April 24 email after learning about a $10,587 custom-made booth that incorporates the front of a classic Ford Mustang and $5,244 on sectional children's lounge furniture purchased for the new library in Scott.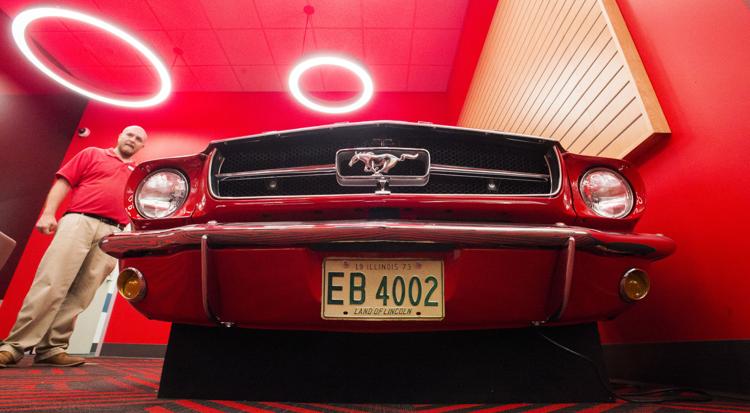 In the email, Robideaux asks the City-Parish Council to reconsider an Oct. 12 ballot initiative that would re-dedicate $10 million of the library system's $26 million fund balance to other parish needs. He now wants the council to ask voters for more of the library money for roads and drainage. He originally wanted to rededicate $18 million of the surplus, but the council reduced it to $10 million April 9.
Council Chairman Jared Bellard said any council member who wants to can place the matter on a council meeting agenda for discussion.
"I believe this type of spending demonstrates a complete disregard for taxpayers' hard earned dollars," Robideaux wrote of the furniture purchases, "and further dispels any notion of fiscal responsibility by our current library leadership."
The library system's large "unspent savings account" accrued over more than 16 years "insults many taxpayers," he wrote. "And now spending it with zero regard to price is a further insult and jeopardizes the library's future."
"If he's saying we're not fiscally responsible, that's ironic because we're going through his purchasing department," library board Vice Chairman Andrew Duhon said. "We followed their rules."
Library Director Teresa Elberson said there's nothing abnormal about the cost of furnishings for the West Regional Library, which will hold its grand opening May 13.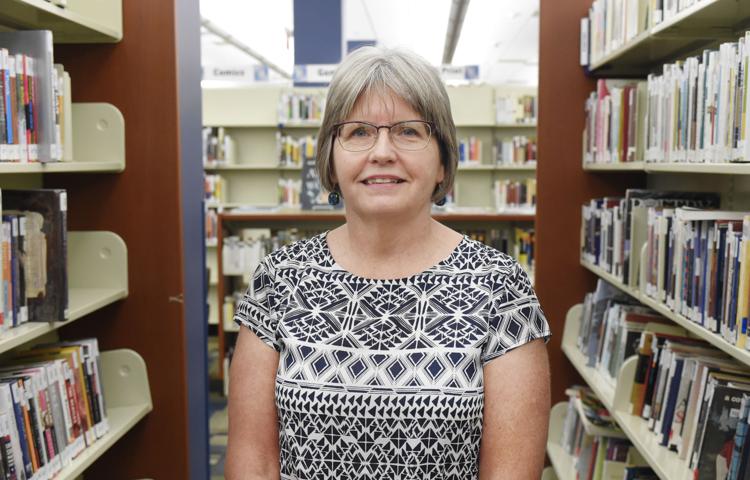 The library system hired a building consultant to develop a plan that determines how much space is needed for teens, children and adults, and how much seating, furnishings and books are needed for each department, Elberson said. The Scott library had an $8 million budget that included the land, construction, books, furniture and equipment.
Because of its proximity to Interstate 10 and the city of Scott being known as "Where the West Begins," Elberson said the West Regional Library's theme is transportation. The building consultant, keeping within the overall furniture budget, found transportation-themed furniture for the library, she said.
"We don't know how much it costs," Elberson said. "We pick the colors, the furniture styles." Others put together the bid package, which follows state and Lafayette Consolidated Government guidelines, she said.
The booth seating that uses the front of a classic Ford Mustang cost $10,587, but it's the signature piece for the library, Elberson said. 
"It's a pretty impressive piece," she said, "and it's going to be in the building forever."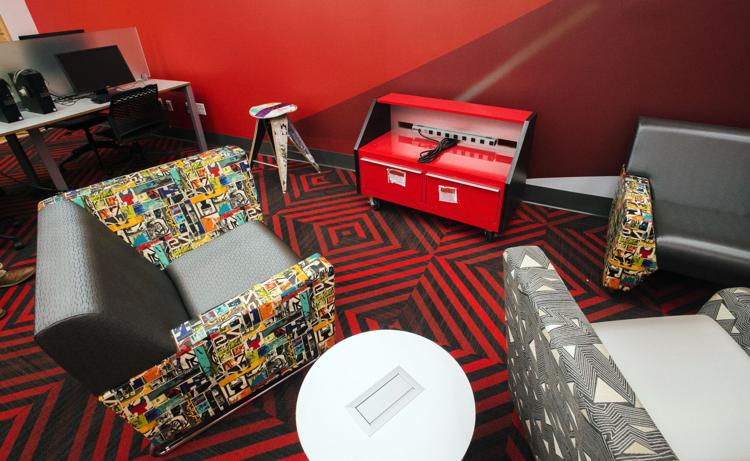 An $8,575 red "tool kit" is actually a custom-made gaming unit with storage space, Elberson said.
Other furniture, she said, is of premium quality to endure repeated use. Upholstery on some furniture in the South Regional Library in Lafayette is wearing out after 10 years. 
A Lego table in the main downtown Lafayette library probably cost $4,000, and chairs at the Chenier Center library cost more than $1,000 each, Elberson said.
This isn't the first dispute between Robideaux and the library system's leadership.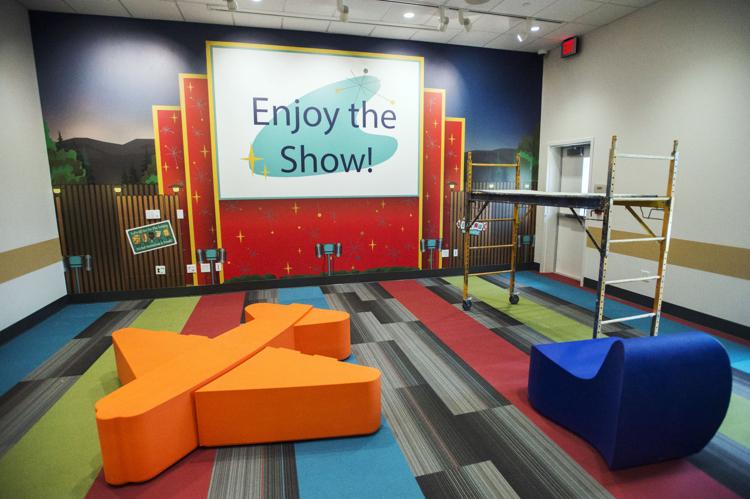 Last year, Robideaux opposed plans by the library system to allow drag queens to read stories to children at the main library. The issue polarized the community and drew large crowds to council meetings. Opponents took the issue to federal court. The American Civil Liberties Union intervened, and eventually Drag Queen Story Time was held in a meeting room at the library, not as a sanctioned event of the library.
The library lost one of its revenue sources in 2018 when voters rejected the renewal of a 1.61-mill property tax that generated more than $3 million a year for maintenance, operations and improvements at all Lafayette Parish public libraries. Robideaux drew criticism for remaining silent when a group backed by anonymous financial supporters rallied against the tax renewal.
The library system still receives money from two other property taxes, one to maintain and support the libraries, the other for construction, improvements, maintenance, operations, equipment, books and material.
Acadiana Business Today: Hancock Whitney to buy Lafayette-based MidSouth: See details on deal, timing, more; Kitchen on Klinton to open location in Acadiana Mall