Lafayette Police Chief Toby Aguillard set up a meeting Thursday with incoming Mayor-President Josh Guillory to discuss the chief's plans for the department. Before he could discuss those plans, he said, Guillory said he should resign or be fired.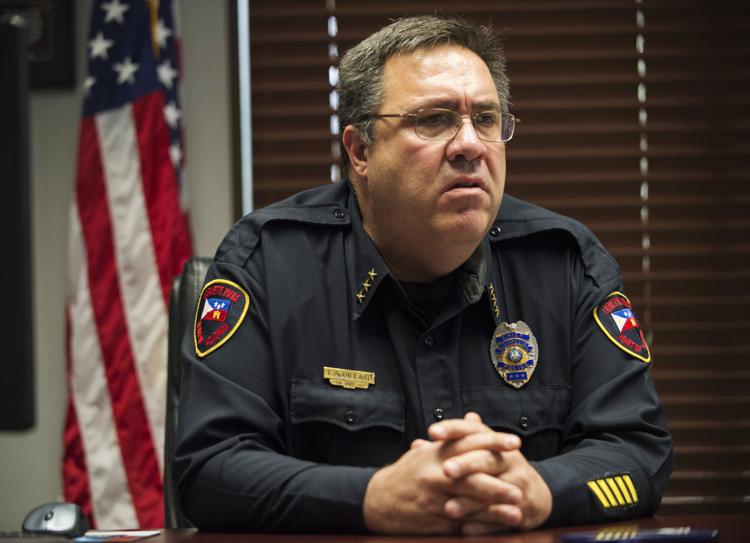 In an interview with The Acadiana Advocate on Friday, Aguillard said he told Guillory he was protected by civil service laws from being fired without cause. Louisiana Revised Statute 33:2481 indicates civil service protection applies to city police chiefs. State law also lists reasons why a police civil servant can be fired.
Guillory, an attorney who will be sworn in as mayor-president Jan. 6, replied he doesn't think the civil service protection applies to the chief, Aguillard said.
The chief of three years who was appointed by outgoing Mayor-President Joel Robideaux said he has no intention of resigning. Aguillard said he expects Guillory to follow through with his threat to fire him Jan. 6, at which time the chief will file an appeal with the Lafayette Police and Fire Civil Service Board.
Not every police chief is civil service protected, Aguillard said. He had to meet certain qualifications and pass a civil service exam to take the job in Lafayette.
Under civil service protection, the chief cannot participate in political campaigns, Aguillard said, and he did not participate in the heated race for mayor-president. In exchange, civil service laws are designed to protect public servants from politics, he said.
"He made it very clear this is simply about politics," Aguillard said of Guillory, who has never held elected office. "I believe that's why civil service exists. I intend to fight it."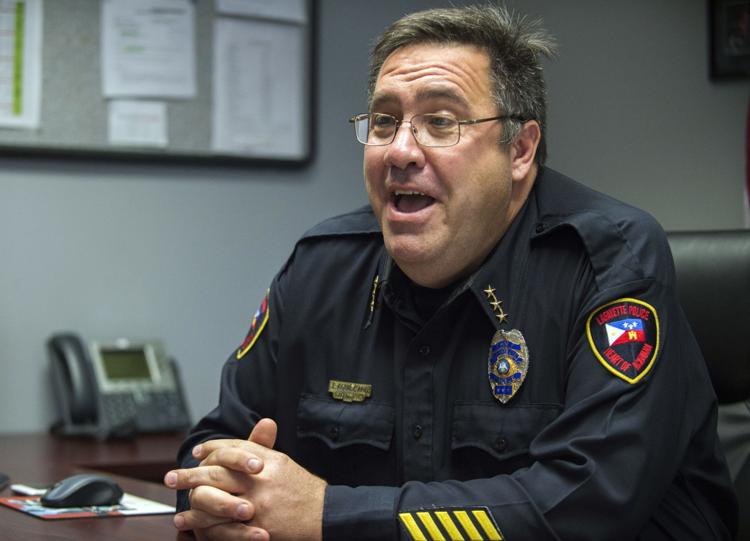 During the campaign, Aguillard said Guillory told him he heard good things about the police department and chief and that he had nothing to worry about if he were elected mayor-president. 
Neither Guillory nor his transition team leader, Jim Doré, have interviewed Aguillard since the election, he said. Aguillard said he met Doré for the first time at Thursday's meeting when Guillory gave him the ultimatum.
"To my surprise, before I could say anything, it was 'thank you and you're fired.'" Aguillard recalled. "Maybe he'll re-think it. I'm not looking forward to a fight but there will be one if he wants to push it."
Guillory did not respond for a request for comment on this story.
In a news release distributed Thursday night, Guillory announced his plan to replace Aguillard and the directors of the community development and public works departments.
Guillory announced Dec. 2 he is hiring Elizabeth "Beth" Guidry as his CAO. She has 20 years' of experience in economic development in Acadiana in St. Martin Parish and Broussard. She will replace Lowell Duhon, who served as outgoing Mayor-President Joel Robideaux's CAO.
Shortly after his Nov. 16 election Guillory called for resumes for administrators.