Don't fret if you come across a fluorescent green coulee in Lafayette. Radioactive water isn't on the bingo card of 2020 calamities. 
The neon coulees are the result of routine maintenance of the city's sewage lines, as required by the United States Environmental Protection Agency.
"There is nothing to worry about from the dye," said Alex Antonowitsch, spokesperson for the Lafayette Utilities System. "It is non-toxic and biodegradable."
The vibrant water has been spotted this week in coulees along Eraste Landry near Bertrand Drive and Dulles Drive near Ambassador Caffery Parkway. It's not connected to Hurricane Delta.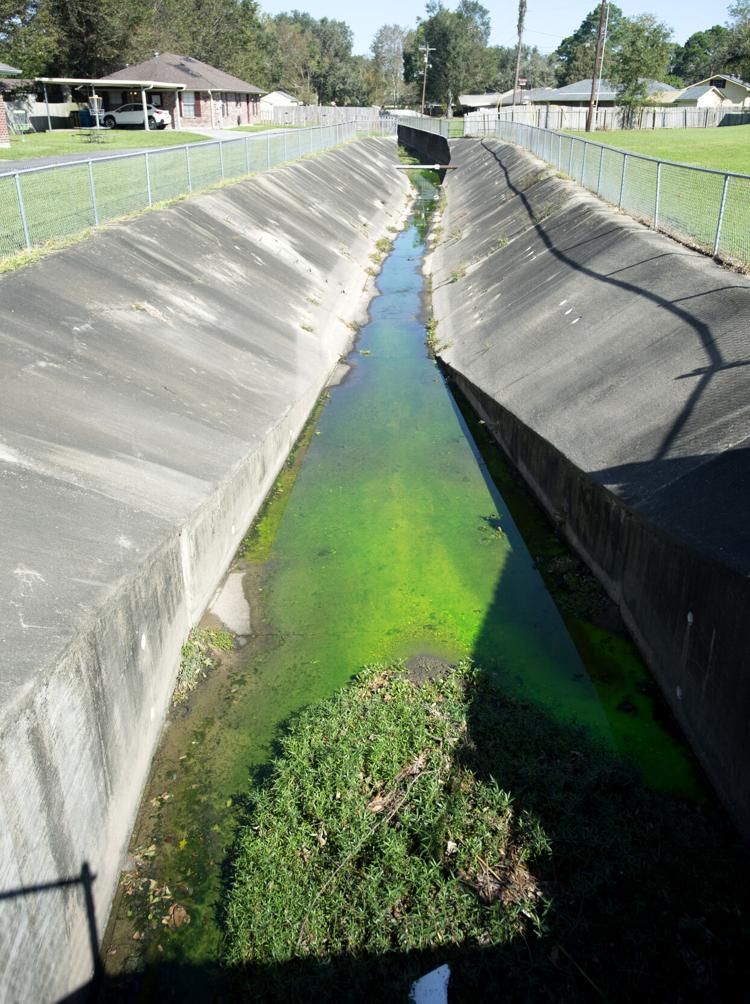 LUS engineers routinely check for ground water infiltration into sewer lines by pouring powered dye onto a street and using a fire hydrant to wash it away.
The process is meant to mimic rainwater runoff, so the dyed water sometimes flows into coulees and other parts of the drainage system.
"The thinking is that if something is leaking out of the sewer pipe, we wouldn't really be able to measure that," Antonowitsch said. "So this works in reverse. If we can see green dye coming in, that means there's a leak."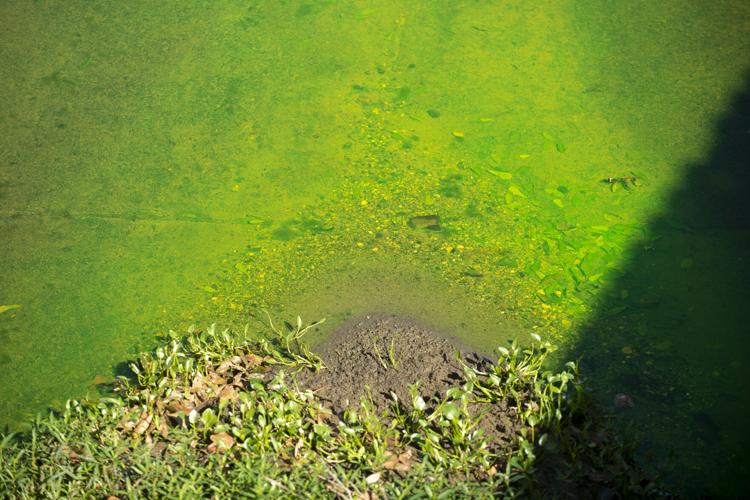 The sewage system is cleaned and tested throughout the year.
There are a total of 17,000 maintenance holes and 10,000 sewage lines in Lafayette. LUS must check at least 10% of those every year because of EPA regulations.